On Your Feet is all about that new shoe feeling- from the first time you open the box until they're worn into the ground. Sometimes we'll sift through the constant Air Jordan releases to bring you the gems other people will leave on the shelves, and sometimes we'll slide on reclaimed leather loafers from Prague, but we'll always focus on comfortable shoes with appealing and creative aesthetic. So lace up your new kicks and stand on the precipice of adventure, where will we go together?
If you're not already familiar with Fragment Design, the Tokyo-based firm is headed up by Hiroshi Fujiwara. Fujiwara is known in particular for his streetwear, which blends a minimalist ideology with unexpected touches. An exposed label or a splash of color takes an otherwise simple design and turns it on its head for a striking effect.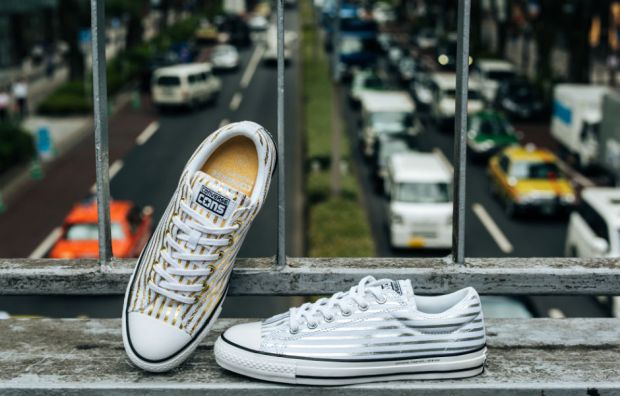 The cleanliness and utility of the Converse footwear is a perfect match for Fujiwara. "I love the classic Converse silhouettes," says Hiroshi Fujiwara, "I wanted to put my mark on a legendary sneaker, keeping its simplicity but adding my own aesthetic. This is just the beginning."
For this stage, the brands chose the Converse CONS CTS Ox. This low top sneaker draws inspiration from the classic Converse construction, but mixes in modern skate and running tech. The Lunarlon insole provides a layer of advanced support and comfort, while memory foam padding helps keep your feet in place whether you're boarding or running.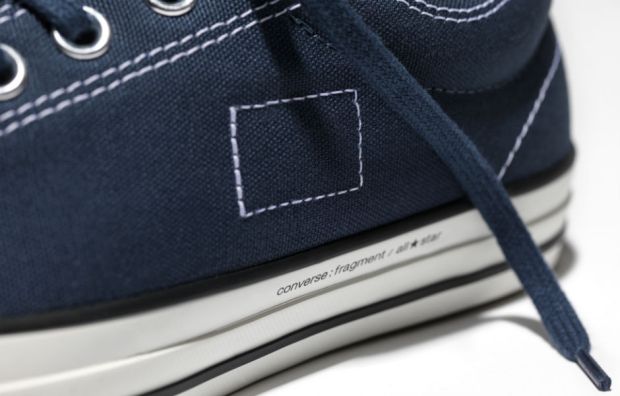 Fujiwara's influence on the classic CONS makeup is unique, and not immediately obvious. Fragment Design's branding appears on the midsole, a signature move for the brand, and changes are made to the label and logos to reflect the collaborative effort.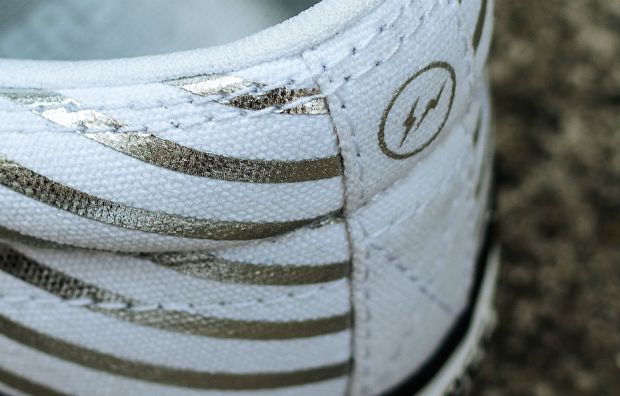 There are five shoes in the collection, with three taking on simpler, less flashy colorways. The other two pair up a basic white shoe with reflective silver and gold stripes, with the hardware to match. Any of them would be a low-key way to mix some high fashion into your casual wear, especially at the wallet-friendly price of $80.
Editors' Recommendations