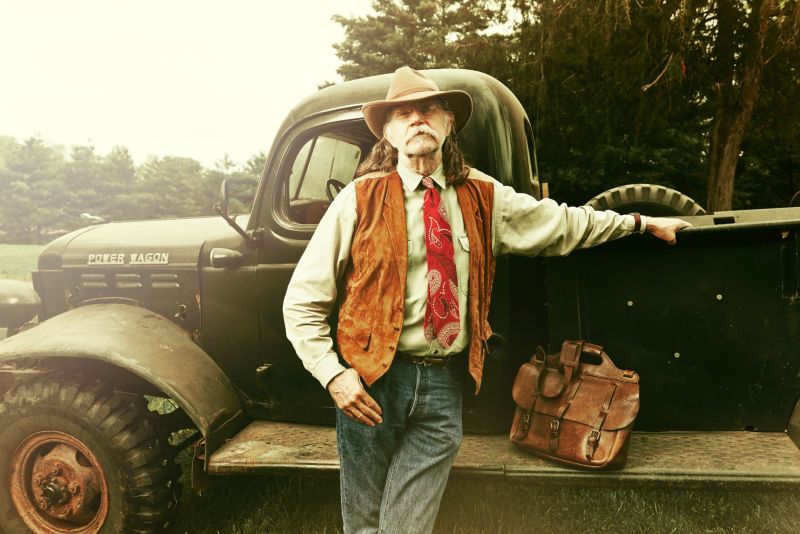 You might think Colonel Littleton is just the name of a company, but there's a real live person with that name behind the logo. It all started a bit by accident when in 1987 he bought 17 pairs of vintage cufflinks, put them in hand designed packaging, and quickly sold out. The Col. Littleton business was born, and he branched out into pocket knives with handles of Mother of Pearl and bone. Today, the company offers a wide array of products—everything from leather good and home accessories to belts, hats, jewelry and more.
Colonel Littleton personally designs each product, whether it's a leather cell phone holster or a brand new concept in men's belt. His goal is to craft products his customers will not only love, but pass down as heirlooms to future generations. He also focuses on personalization of items and says, "What would you take for your Granddaddy's pocket knife with his name and the date he received it engraved on the handle?"
Col. Littleton is worthy of a stop if you're in Lynnville, Tennessee, which is about an hour's drive south of Nashville. But you can also order online from the comfort of your home.
We especially covet the American Buffalo Saddlebag Briefcase. With front straps and workable buckles, the design is reminiscent of the saddlebags carried by the U.S. Cavalry from the 1850s. The bag features inside front and back canvas dividers with pockets for your cell phone, business cards and pens, and it's roomy enough inside to safely store your laptop. There's a serial-numbered brass plate on the back and space on the brass oval plate under the front flap to engrave three initials. Retail price of the bag is $700. Engraving is an additional $9.
Editors' Recommendations