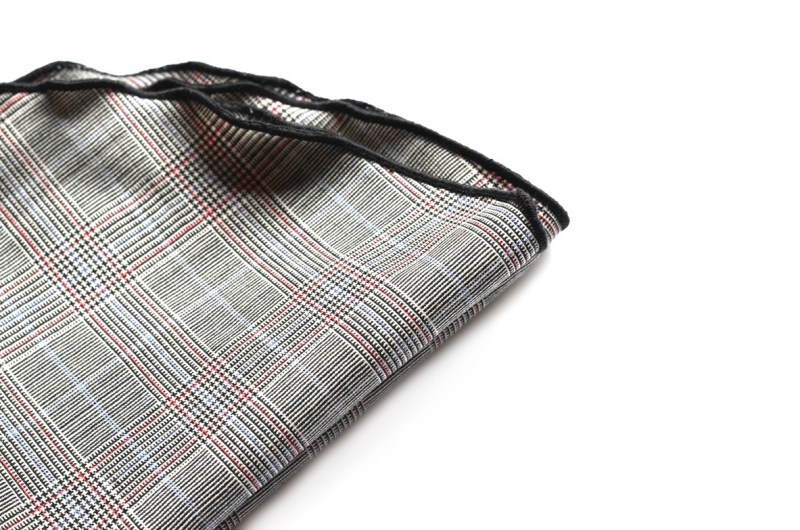 Pocket squares are a staple of the well-appointed man, and have been in use since the ancient Grecian era.  But it was not until the 20th century, however, that the pocket square became the sign of a man with style.  Now, pocket circles are making the pocket square far from the only option.  Metro Retro Apparel, of Brooklyn, New York, and designer Kamrul Hasan, are ushering in the statement of the pocket circle, and not just for the sartorially gifted.
The designer studied graphic design in college, and started his accessories business first as a hobby. Due to very positive feedback, he's turned his avocation into a career in 2009.  Hasan is inspired by English and Scottish woolen plaids, vintage design patterns, as well as 1980's fashions.  Also inspired by New York City and the New York style, where everything is made, he selects only the finest silk, cottons, wools, and cashmere, all from local distributors.
"Our accessories are carefully handpicked and sourced within a 20-mile radius from local distributors. Each piece is handcrafted right within the city limits from the finest material and style directly from fashion's pulse" noted Hasan.
The distinctive pocket circles with their pal marrow stitched edge, create a elegant look that is both subtle and sophisticated, with an elegant, yet versatile flair. In addition to pocket circles, the brand offers scarves, neckties, bowties and pocket squares.
So, be it with your favorite suit, sport coat or blazer, a pocket circle makes a great statement, that can be dressed for work, dinner, or night on the town, a pocket circle is a new staple.
Editors' Recommendations