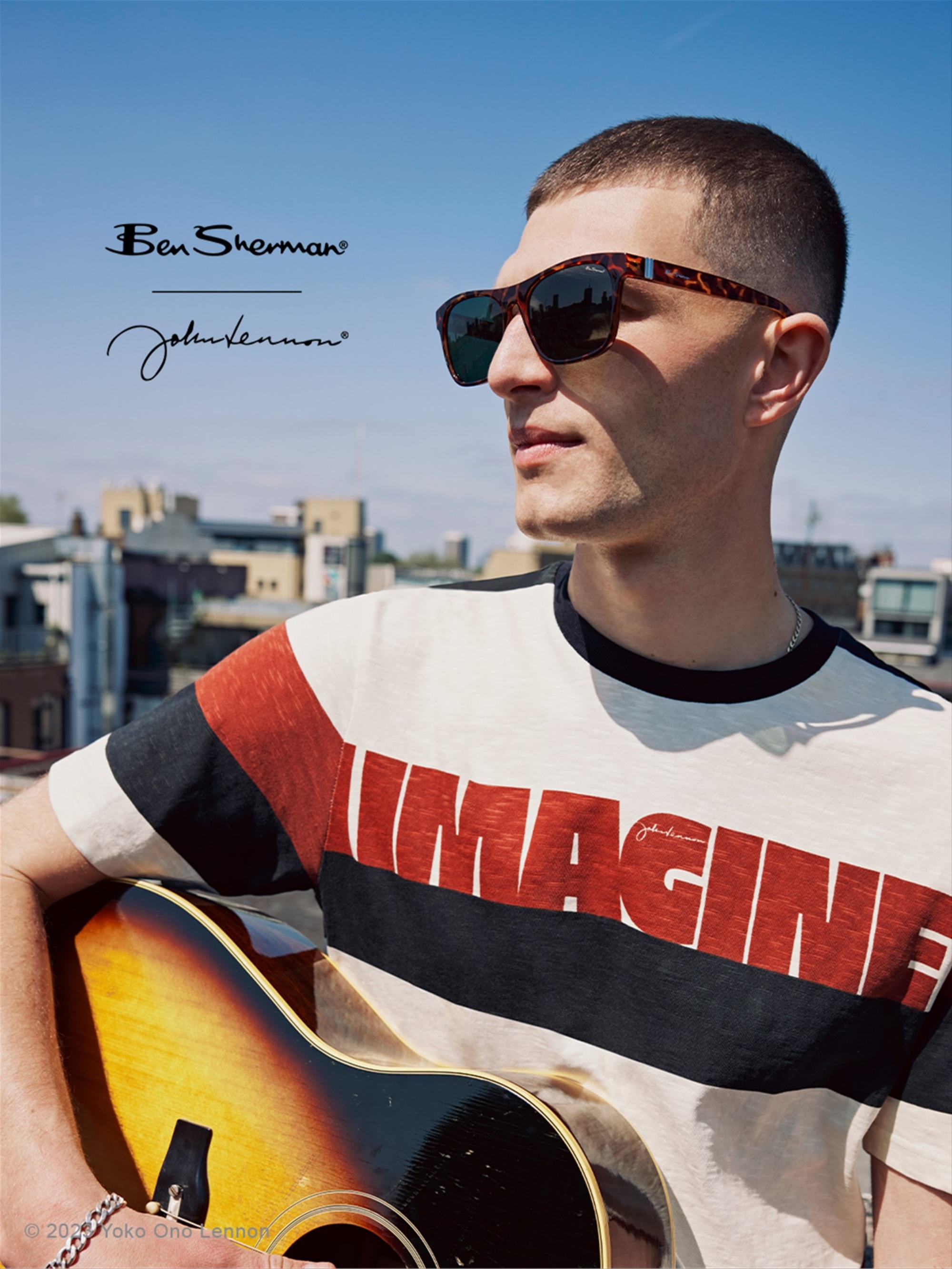 If you're a fashion-forward music enthusiast, you're about to embark on a sartorial journey that blends the worlds of iconic British fashion and timeless musical genius. The John Lennon Estate and the iconic British fashion label Ben Sherman have collaborated to release a limited edition collection that honors John Lennon, one of the most important composers and songwriters in history. The spirit of Ben Sherman is flawlessly merged with authentic John Lennon doodles, classic album artwork, soul-stirring song lyrics, and Lennon's distinctive signature in this one-of-a-kind collaboration.
The inspiration: "Imagine" and timeless lyrics
This collaboration is centered around the classic song "Imagine." The idea behind this collection was to skillfully blend John Lennon's brilliant words into contemporary menswear while remaining true to Ben Sherman's character. The collection was inspired by Lennon's outstanding music and moving lyrics, as it's more than just apparel; it pays homage to the legendary musician. The goal, according to Ben Sherman's Creative Director Mark Williams, was to architecturally incorporate Lennon's lyrics into the design—a really novel strategy that had never been explored in such depth.
Iconic styles of John Lennon
The design team dug deep into John Lennon's famous style and the clothes he wore in order to bring this collection to life. The banded striped t-shirt, button-down cardigan, and striped rugby shirt are just a few examples of items that fit the style direction. The Lennon Estate helped them create designs that expertly combined the greatest elements of both worlds, yielding a truly original design direction.
The Ben Sherman x John Lennon collection is a flawless synthesis of the late Beatles musician's well-known doodles and has graphic t-shirts with his artwork as well as a button-down shirt with numerous sketches on it. A little self-portrait, possibly Lennon's most well-known doodle, appears on a blue knit jumper. The Lennon Dreamer Tee is more than simply a piece of clothing; it's a gorgeous homage to the singer's creative brilliance. Its front bears the recognizable "Lennon Dreamer" image, which features a long-haired man playing the piano and singing the line "You may say I'm a dreamer." Also included in this collection is a knit polo, and several other graphic tees, one of which features a John Lennon album and "Power to the People."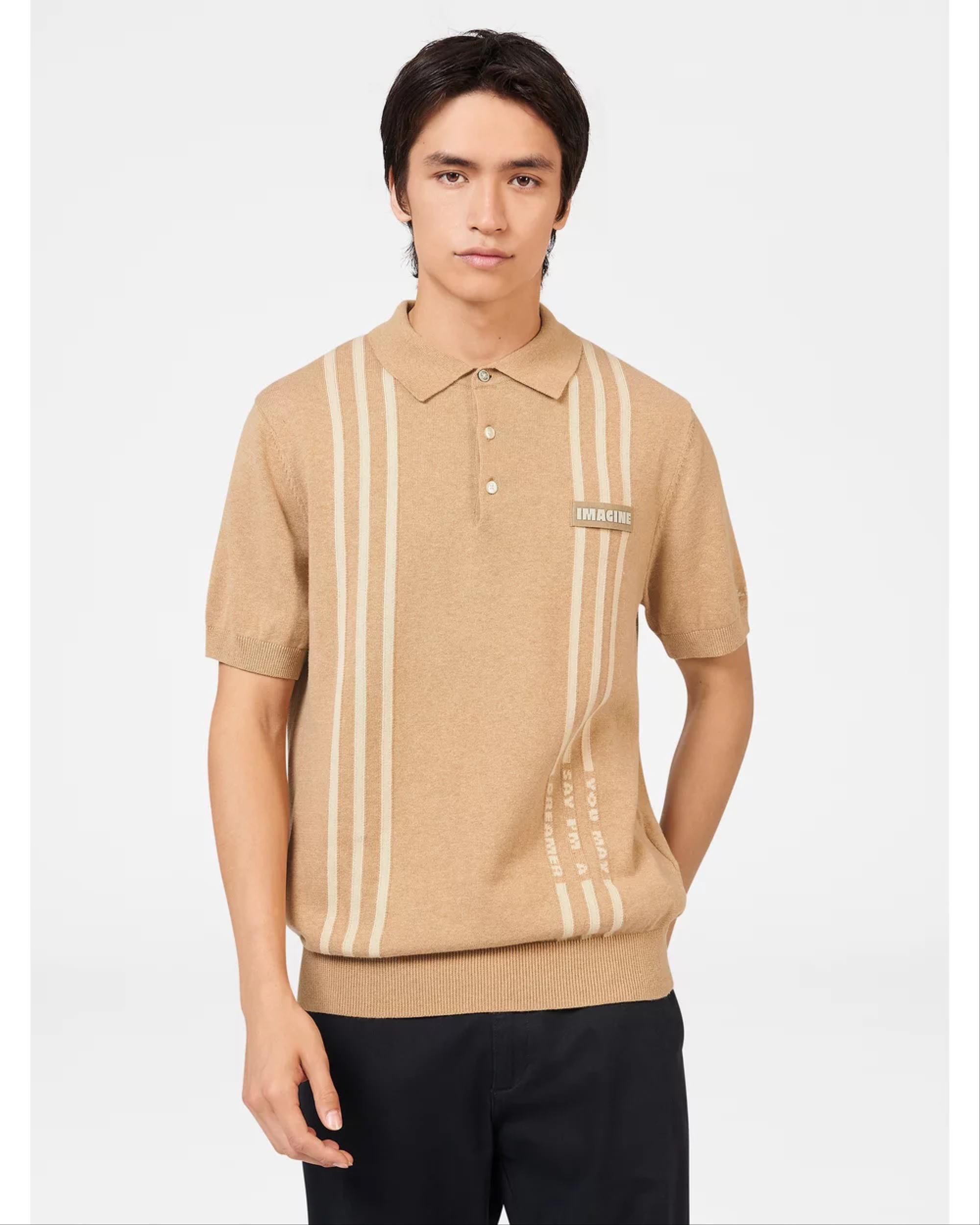 Must-have item: "Imagine" Mod Knit Stripe Polo
The most drool-worthy item in this collection is the "Imagine" Mod Knit Stripe Polo, which comes in a subtle beige and a classy dark blue. It's one of the more classic items in the collection and certainly evokes Lennon's sense of style, at least on the days when he was going for a less-is-more approach.
Crafted from 100% cotton, it guarantees a soft, breathable experience, making it ideal for any season. The bold and fashion-forward design sets it apart with its striking contrast vertical stripes, adding an element of uniqueness. On the left chest, you'll find an "Imagine" woven label, lest you forget it's part of the Ben Sherman x John Lennon collaboration. With a regular fit, this polo ensures a comfortable and contemporary look, perfect for any occasion.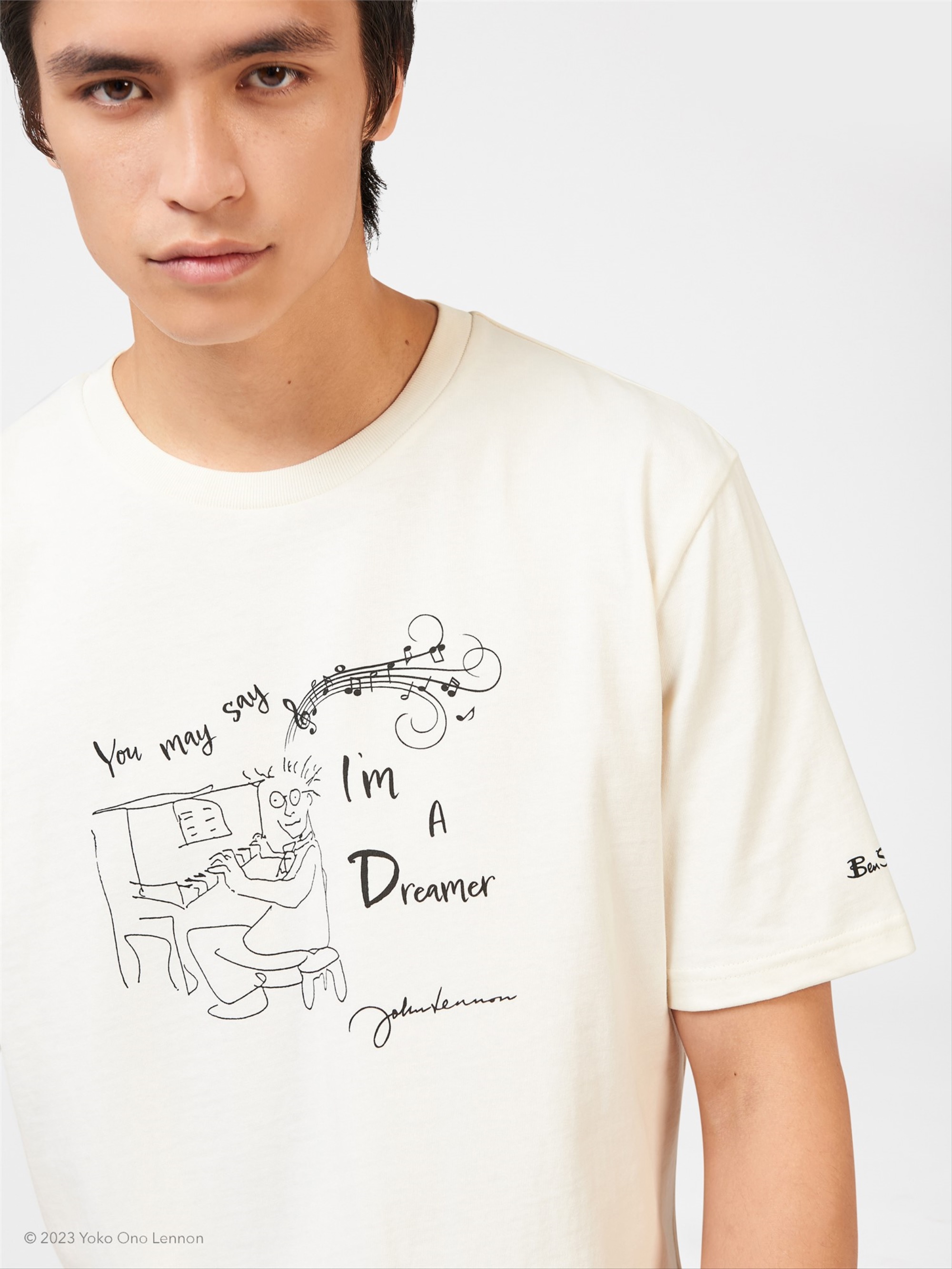 A fusion of music and fashion
In a world where fashion often meets music on runways and stages, the Ben Sherman x John Lennon collaboration is a remarkable fusion of these two art forms. It's not just about what you wear; it's about the story you tell with your clothing. This collection is an invitation to embrace the legacy of John Lennon, a man whose music and style continue to influence the world. It's an opportunity to own a piece of that legacy and make it a part of your everyday life.
So, if you're a fan of John Lennon or Ben Sherman, or simply someone who appreciates the artistry that can be found in clothing, this limited-edition collection is something you can't afford to miss. It's more than just fashion; it's a cultural statement, a nod to history, and a celebration of a true icon.
Editors' Recommendations