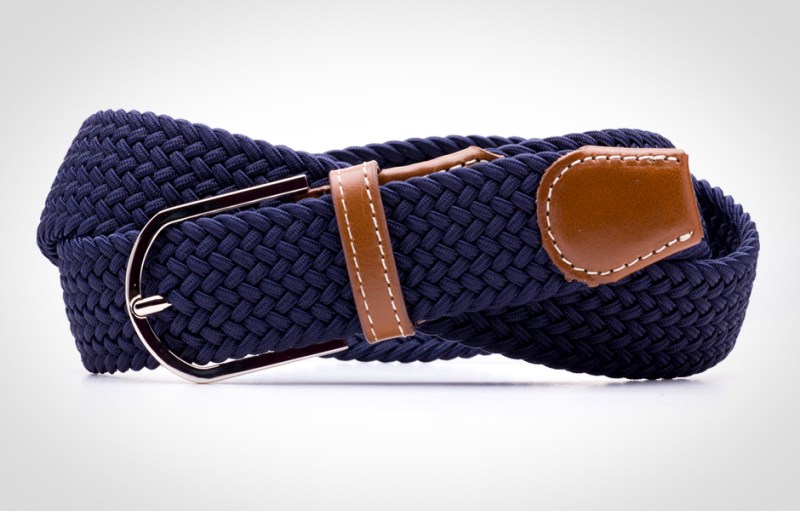 We have seen it too many times – well dressed man, awful ratty old belt. Alas, it may be time to switch it out for a belt that can stretch and give a bit after a big meal or night of drinking and that has serious style.
Beltology has created a line of belts that are more comfortable and provide an exact fit for everyone at every moment—that's because these belts don't have any holes. Instead the prong passes through the webbed strap at any place that feels most comfortable.
"No one has gone after the belt market in the way we are doing it," says co-founder Andrew Heffernan. "We've definitely hit a sweet spot."
He teamed up with Anna Lundberg to launch Beltology in January 2014. They noticed the men's accessories line was exploding with growth, but there was one item being overlooked: belts.
"Every other accessory in the men's world was growing in double digits, but the belt was flatlined with absolutely zero growth," says Heffernan. "That triggered us to get into the belt market."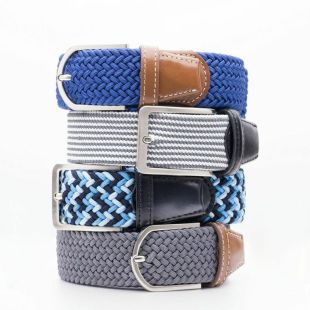 They have a wide variety of patterns and colors and will continue to add new designs to their website. Priced at $55 to $60 per belt, it's an affordable way to make a fashion statement while being completely comfortable.
Sales are steady across the designs they offer, but Heffernan points to the Wall Street belt as a popular seller. It's a play on a herringbone pattern.
"We provide a better quality product at a better price," Heffernan says.
They'll keep 20 to 25 belts on stock all the time and add in seasonal designs as well as limited editions based on collaborations with different designers.