Looking for a new pair of athletic shoes? These sneakers are built with special Load 'N Launch technology designed to give you some serious vertical lift.  Adam and Ryan Goldston, twins and collegiate athletes, founded Athletic Propulsion Labs in March of 2009 in an effort to create a new line of shoes aimed to seamlessly blend performance and style. The technology they built into the shoes was so effective at increasing jump height, they were even banned by the NBA for "providing an undue competitive advantage" a year after their debut.
And they aren't just great at giving you some extra hops; they take cues from classic sneaker silhouettes, providing a distinct look and style that doesn't feel like it's trying to reinvent the wheel. Their newest shoe, the Vision, is APL's first low-top shoe, and features the same Load 'N Launch technology as their high-top flavors.  An array of intertwined straps also provide articulated midfoot support that flexes and moves naturally with your foot.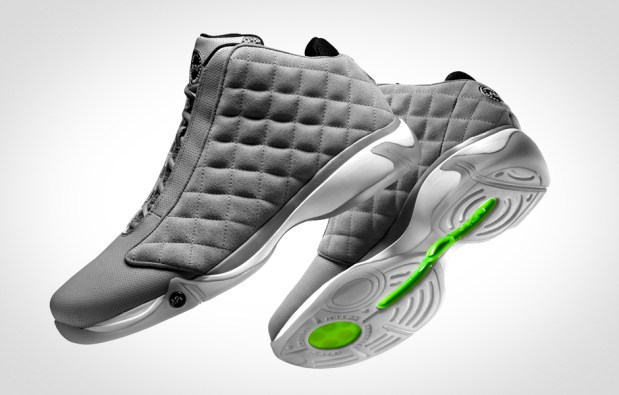 If you feel like you need a little bit more ankle support, the Concours is an attractive design with the same tech features you'd likely find across the APL line. With a luxurious quilted suede upper, full-grain Nappa leather, and an icy translucent outsole, they look great on or off the court. Even with all the high quality materials, the Concours only weight just over 16 ounces, so they won't drag you down when you need to start moving quickly. You can purchase sneakers with the Load 'N Launch technology in a number of unique styles and colorways on the Athletic Propulsion Labs site.
Editors' Recommendations