Based in Duluth, MN, Duluth Pack has been churning out quality handmade canvas and leather goods since its founding in 1882, which makes it the oldest leather-making company in the United States. In its early days, the brand mostly focused on packs for canoers, but over the course of its 134 year history, Duluth Pack has expanded its products to include a bevy of durable and gorgeous essentials for all aspects of a man's life.
The brand has stayed afloat by constantly listening and responding to the needs of its customers. For all its flexibility, though, Duluth Pack has never wavered from the values upon which the company was built.
These values are rooted in quality and tradition. Each Duluth product is hand-sewn and assembled in the Duluth Pack factory, which is located just a mile from the company's main store in Duluth. Additionally, nearly all of the materials are sourced from the United States and assembled using the same practices the store's founders developed over a century ago. The effect is a line of products that's modern yet rooted in a timelessly classic style.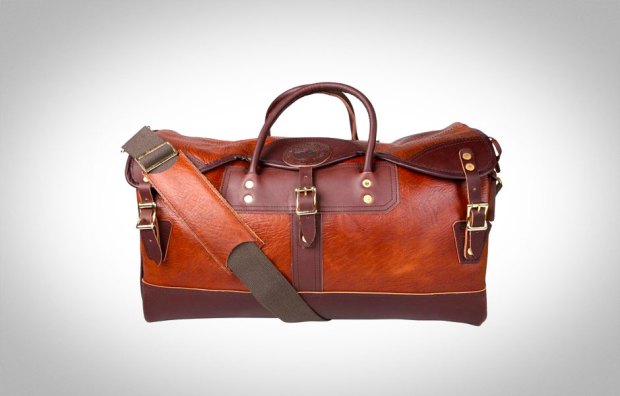 Take the Medium Sportsmen Duffel, for example. The simple and lightweight bag is perfect for a weekend getaway and features hand-rolled leather handles and attractive riveted buckle flaps. The canvas duffel ($325) comes in 16 distinct colors and is reinforced with a leather bottom and trim. However, those looking to splurge can get the duffel in the company's beautiful Bison Leather finish ($495), which is sure to turn heads with envy at the airport.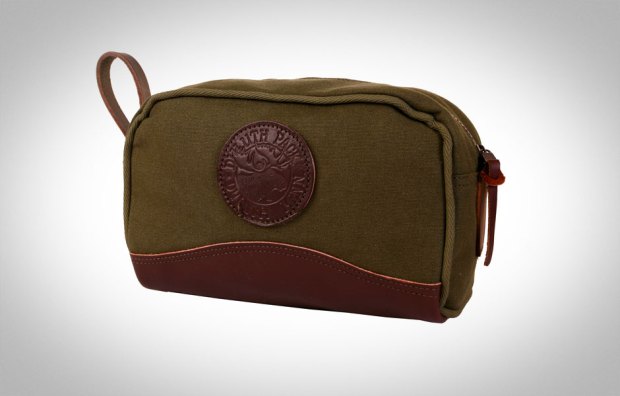 To complete your luggage essentials, pair the Sportsmen Duffel with the Sportsman's Kit Bag ($115). The Kit features an 18 oz. canvas construction along with a reinforced leather bottom and handle. It too comes in 16 different colors, with the Olive Drab canvas a natural compliment for the warm orange of bison leather.
With over 250 products for sale at both their main store in Duluth as well as on their website (not to mention countless International retailers), Duluth Pack has something for every occasion. Plus, all the products are backed by a lifetime guarantee and come complete with the signature of the designer who hand-crafted it.
Editors' Recommendations