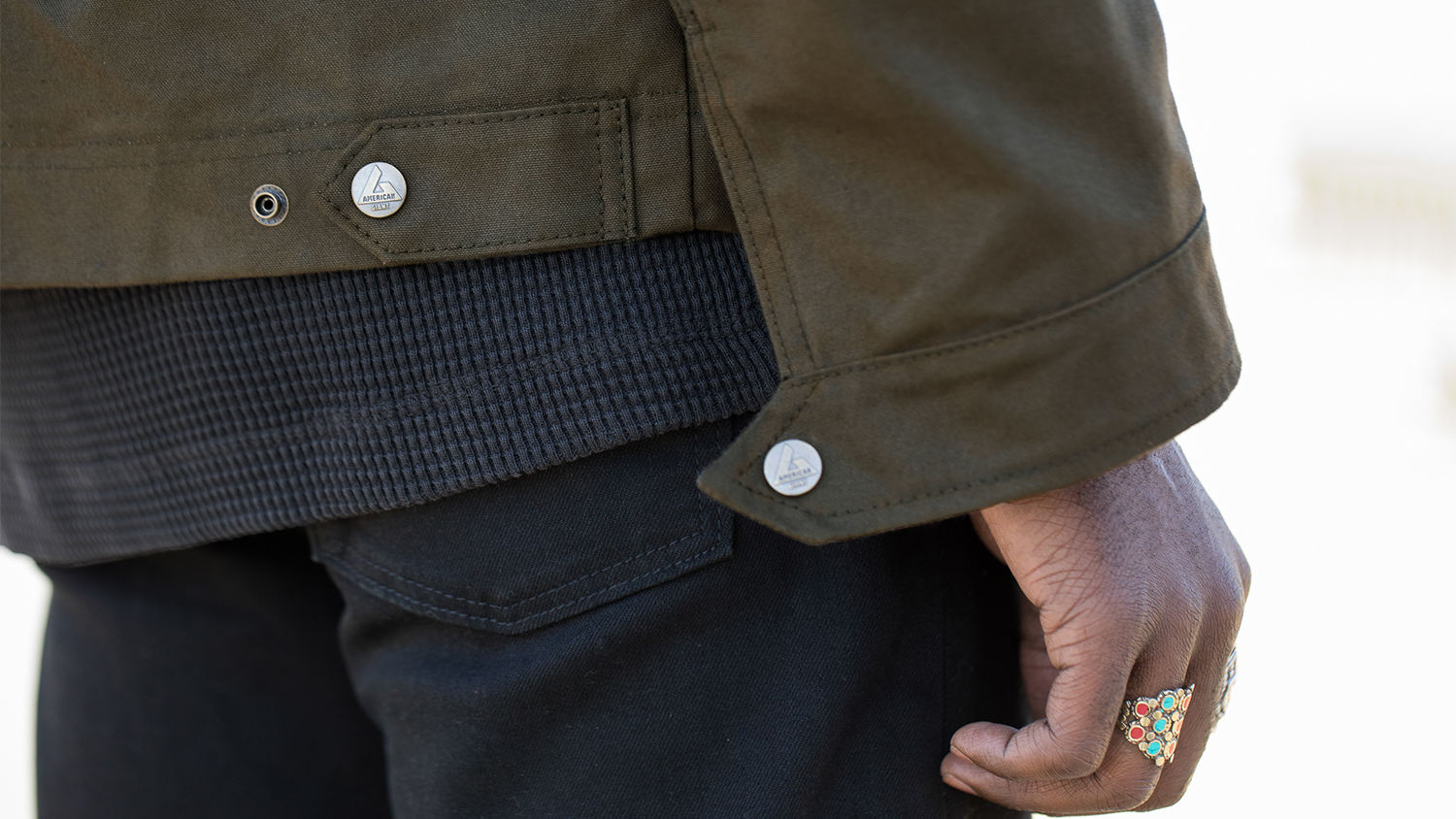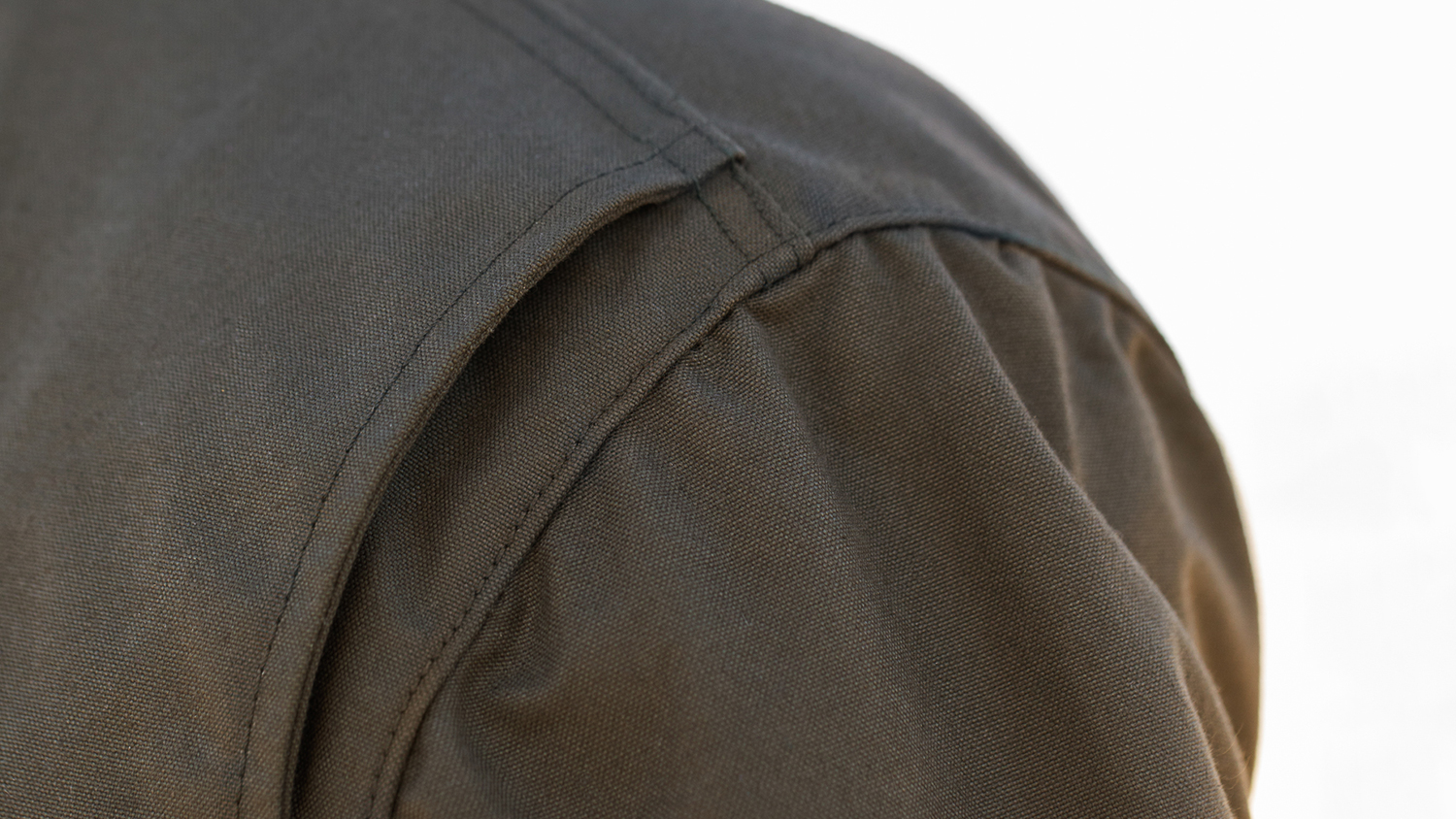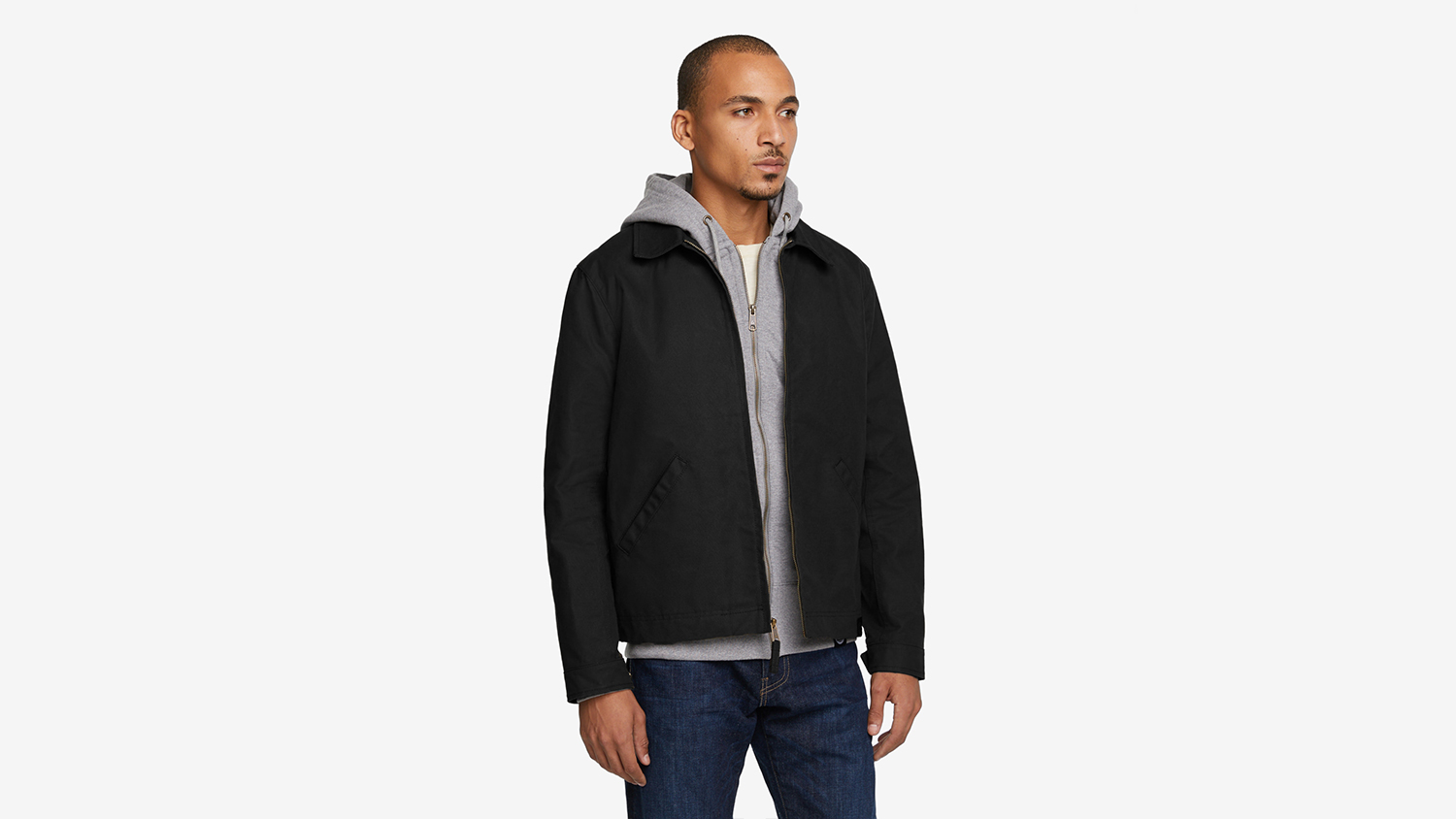 The brand that makes your favorite hoodie is now making your new favorite fall jacket — easily. The American Giant Mechanic's Jacket delivers the goods, checks all the boxes, and looks great doing it. As the brand says, it's a "jacket with a real work ethic" crafted in the U.S. from canvas that's finished with a water-repellent treatment for taking on fall adventures or any time you need a classic piece of outerwear that's subtly stylish.

Best known for the "greatest hoodie ever made" — a durable, logo-free, premium upgrade that's been a hot seller — American Giant takes hard-wearing basics and upgrades them in a way that befits the man who loves classic, U.S.-made style. The Mechanic's Jacket is the brand's first foray into structured outerwear, and it's fitting that it draws on old-school heritage in terms of its silhouette and design.
Based on both work wear and the 1930s-era mechanic's jacket, it's a piece that's at once casual and versatile. The great thing about the more refined fit of this iteration is that it looks less like a thrift shop find and more like a jacket you can break in and make all your own. That is to say, the more you wear it, the better it's going to get.
To us, that means you can — and should — throw on either the Raven Black or Cargo Green color over a striped henley with tan chinos or your favorite pair of jeans and clean leather chukka boots. Conversely, you can also wear it with a chambray shirt for a dash of West Coast cool — which is fitting, seeing as it's made out west in Oakland (talk about even more American heritage and style). But wait, there's more: The Mechanic's Jacket can team just as nicely over one of the brand's understated, stylish hoodies.
For all those times when you need a jacket that doesn't draw attention to itself, you need the American Giant Mechanic's Jacket. That goes for situations ranging from a tailgate to an upstate trip to a farmer's market stroll, even a day at the office (wear it with a blue Oxford and a slim knit tie).
And, with a lifetime warranty, we're convinced that you'll get tons of repeated wear out of the Mechanic's Jacket, just the way the brand would want it.
Editors' Recommendations