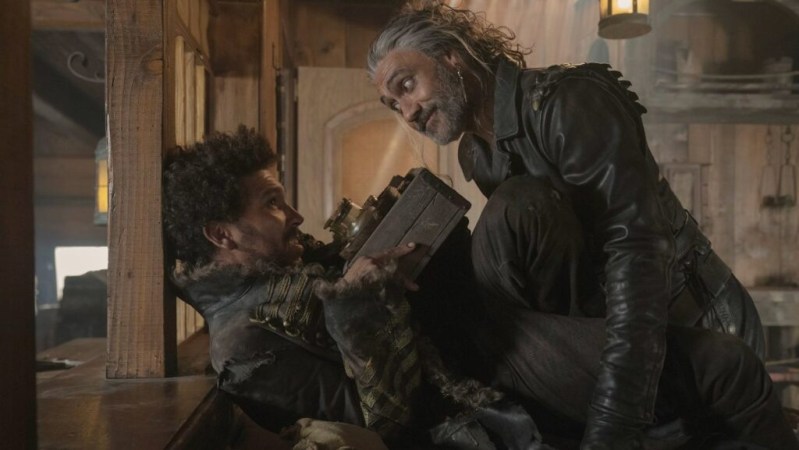 Anytime you're wondering what's on TV, it's easy to get overwhelmed by the sheer volume of new shows and movies at your disposal. Every weekend brings new debuts across a wide array of streaming services, and it can be hard to keep track of what's worth checking out and what you can skip. Thankfully, we've got you covered with recommendations for movies and TV shows across a wide array of different streaming services. This is what to watch this weekend.
Best new shows to watch
What to watch on Netflix
Bodies (2023)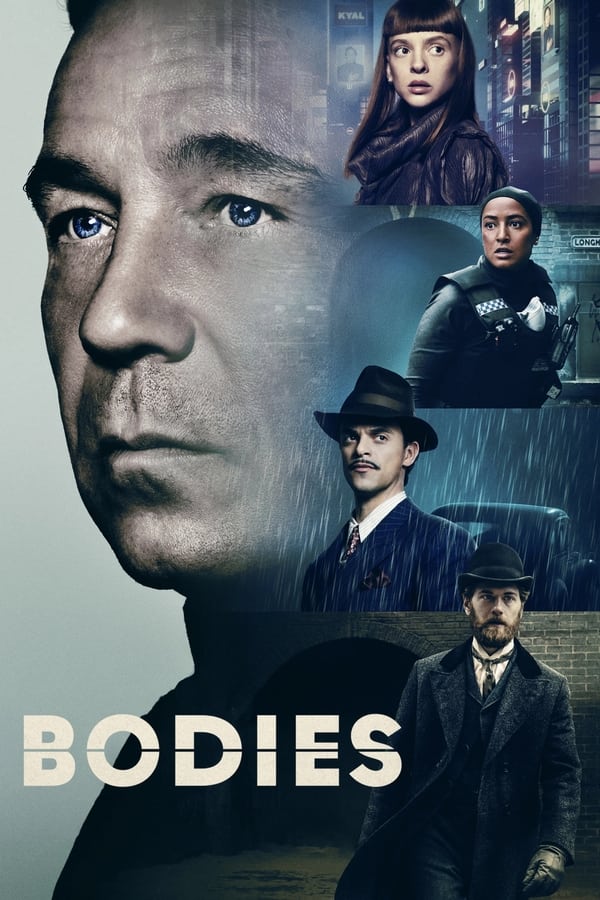 Genre
Crime, Mystery, Sci-Fi & Fantasy
Cast
Jacob Fortune-Lloyd, Shira Haas, Amaka Okafor
A British limited series with a delightfully inventive premise, Bodies tells the stories of four detectives scattered across history who find themselves investigating the same crime for a variety of different reasons. The series features a great cast, including Shira Haas, Stephen Graham, and Amaka Okafor, and is adapted from a graphic novel of the same name. The show consists of eight total episodes, and they're all currently available for you to stream now. It
New on Hulu
Living for the Dead (2023)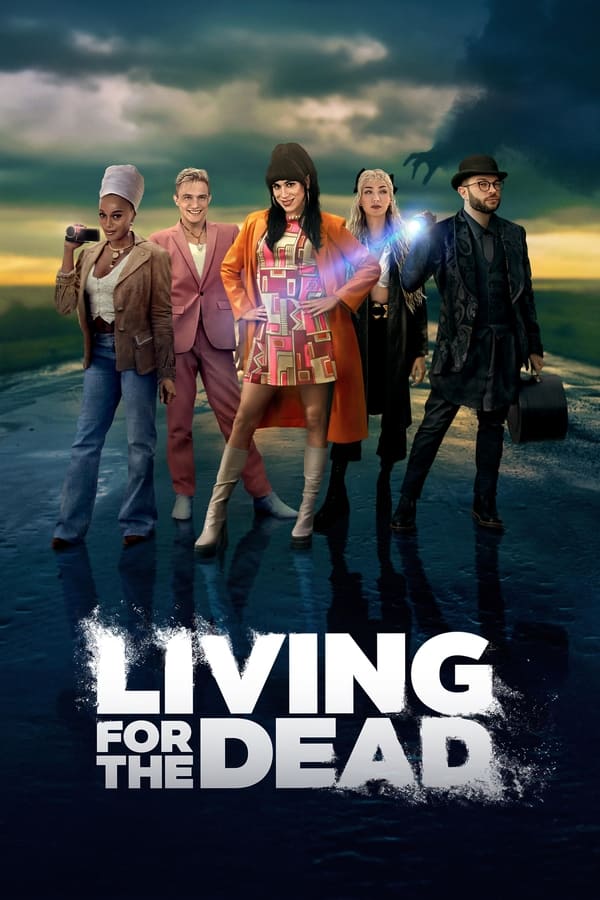 Cast
Kristen Stewart, Alexandre LeMay, Roz Hernandez
Created by
Kristen Stewart, David Collins, Rob Eric, Renata Lombardo, Elaine White, CJ Romero
A spooky twist on the Queer Eye concept, Living for the Dead follows five queer ghost hunters as they traverse the country "helping the living by healing the dead," at least according to the tagline. Of course, there have been plenty of shows based around ghost hunters before, but Living for the Dead is designed to bring new life into a genre that has thus far been defined by a certain aesthetic and low-fi production values. Living for the Dead is designed to be just a little more uplifting than your average ghost show, and will hopefully be all the better for it.
New on Max
Our Flag Means Death (2022)
Genre
Comedy, Action & Adventure, Drama
Cast
Rhys Darby, Taika Waititi, Ewen Bremner
Now partway through its second season, Our Flag Means Death continues to follow an aristocrat who decides to give up his worldly ties and become a pirate. One of the great revelations of the show's first season was the way a relationship developed between this aristocrat and the infamous pirate Blackbeard. Along the way, Our Flag Means Death became a great rom-com because it was both a great romance and a great comedy. Fans of the first season are already seeing that this second season lives up to the hype.
New on Amazon Prime
Creepshow (2019)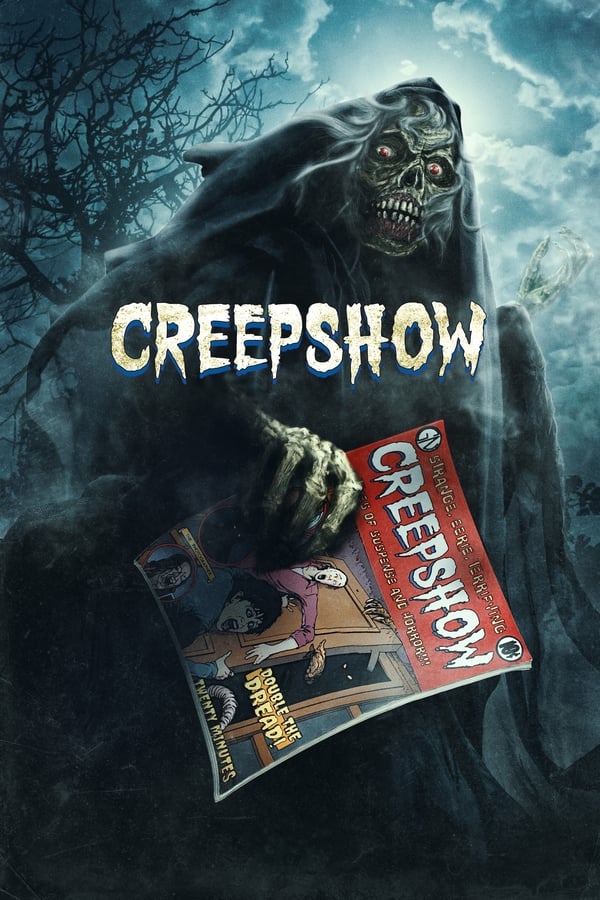 Genre
Mystery, Sci-Fi & Fantasy
Now in its fourth season, Creepshow is an anthology series based on the 1982 horror movie of the same name. Because it's an anthology, each outing features its own scary story, and those stories can take a wide array of forms across the spectrum of what horror is capable of. Sometimes, they're stories of possessions, and other times, they're about slashers. Whatever you are drawn to within the world of horror, you're almost guaranteed to find it somewhere in Creepshow, which is also a very low commitment because every episode is a standalone story.
New on Disney+
Loki (2021)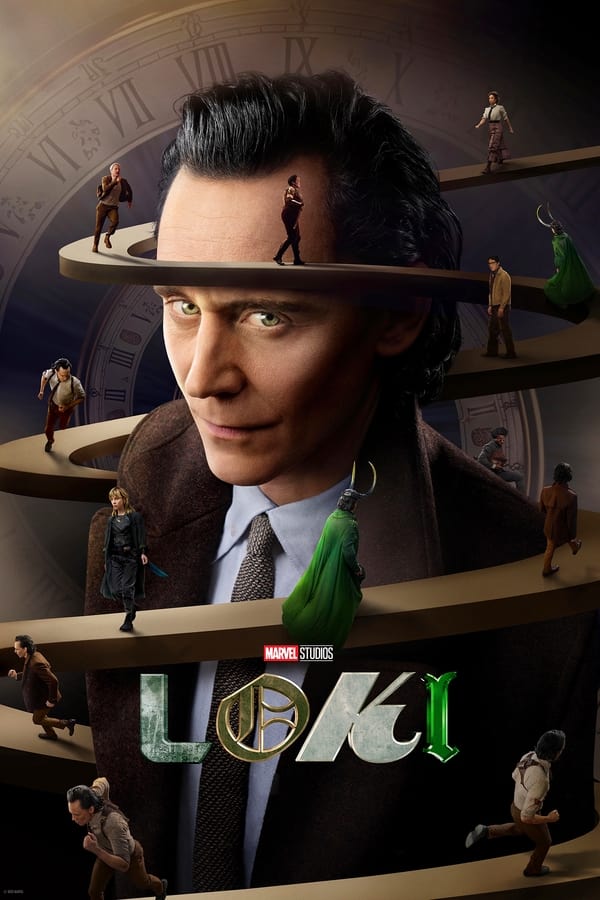 Genre
Drama, Sci-Fi & Fantasy
Cast
Tom Hiddleston, Owen Wilson, Sophia Di Martino
Created by
Michael Waldron
Now that we've had what feels like hundreds of new Marvel shows, it can be hard to get excited for every single one. The return of Loki, which is now airing its second season, is particularly thrilling in large part because the series was so successful in its first season. Following the trickster god as he hops through time and attempts to save the entire universe from a mysterious figure he met in the first season, Loki season 2 has proved to be thrilling and clever in its own right and also an important jumping-off point for the rest of the MCU. While every Marvel show has its merits, Loki remains among the best of the studio's Disney+ offerings.
Best new movies to stream
New on Netflix
Vjeran Tomic: The Spider-Man of Paris (2023)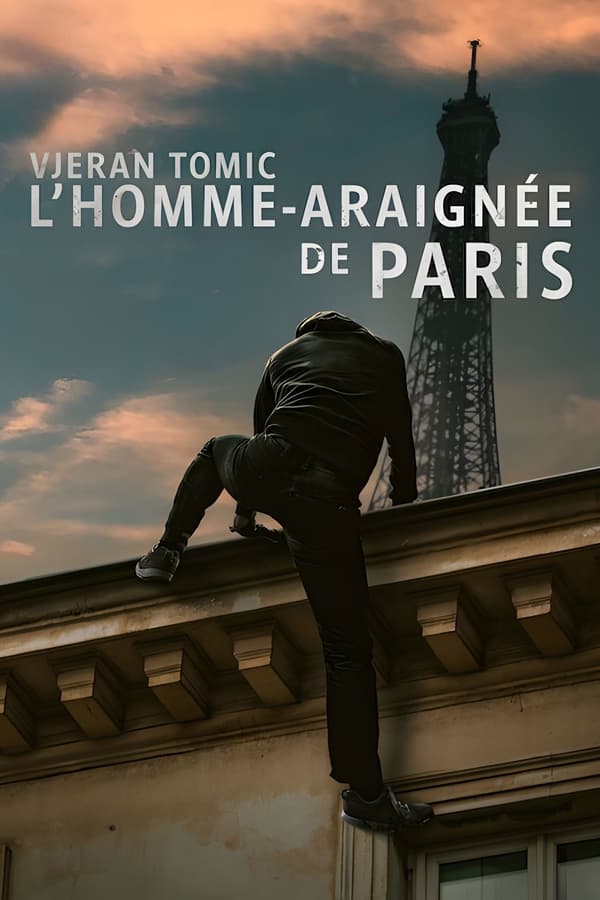 Directed by
Jamie Roberts
A documentary telling the story of Vjeran Tomic, Paris's Spider-Man is sure to have anyone interested in unusual stories and true crime riveted. Tomic made headlines in the 2010s for pulling off robberies many thought unimaginable through a combination of unique climbing skills and his own imagination. Now, this documentary is set to bring his story to an even wider audience, and help the public understand who Tomic is, and how he honed the skills he ultimately used to rob the Paris Museum and other high-profile buildings around the city.
What to watch on Hulu
Cobweb (2023)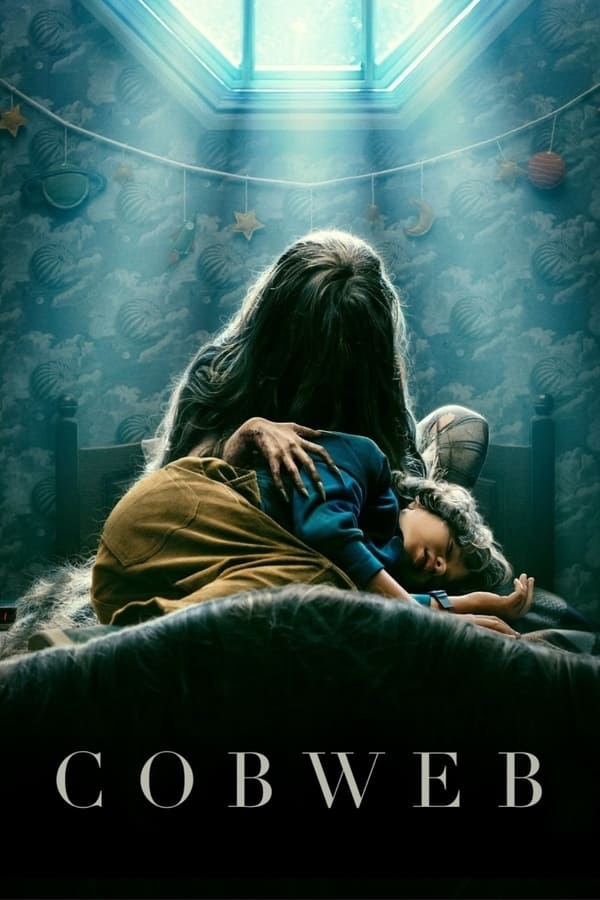 Stars
Lizzy Caplan, Antony Starr, Cleopatra Coleman
Following a young boy who hears tapping in his bedroom and begins to suspect that his parents are hiding something sinister from him, Cobweb is the kind of horror/thriller that used to dominate at the box office in October. Starring Anthony Quinn and Lizzy Caplan, the film is filled with juicy twists and turns, and its choice to keep us anchored in the perspective of the film's young central character keeps the audience on the edge of their seats until the final credits roll.
Catch up on Max
Scream (1996)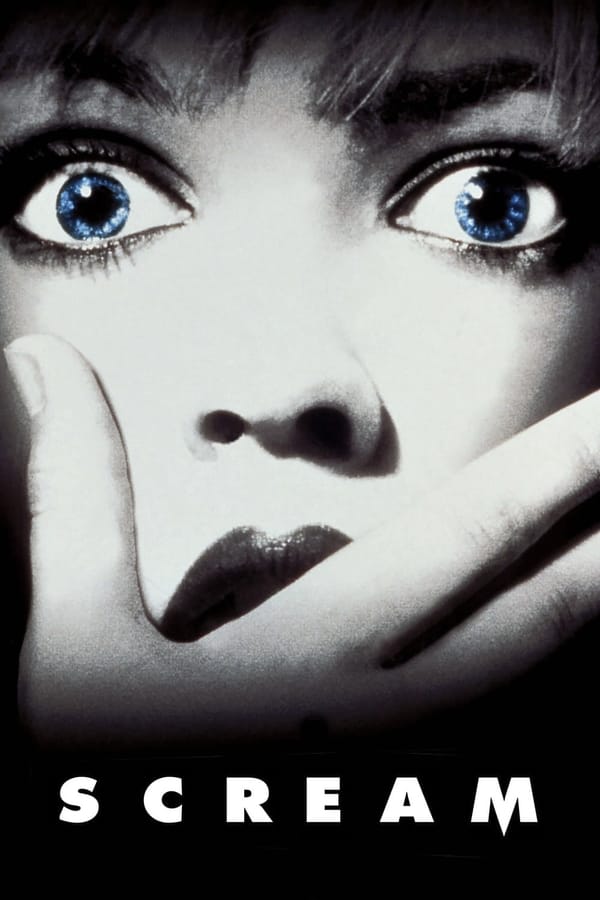 Genre
Crime, Horror, Mystery
Stars
David Arquette, Neve Campbell, Courteney Cox
The ultimate horror movie parody, the original Scream is worth watching every single year, in part because it functions as both a great scary movie and a sendup of the slasher genre. Following a young girl and her friends as they get murdered one by one by Ghostface, even as they recognize that Ghostface is a fan of scary movies, Scream was a moment when the horror genre fundamentally changed forever. The sequels are all worth checking out, too, but none of them can match the joy and power that the original Scream still possesses.
What to watch on Prime
Totally Killer (2023)
Stars
Kiernan Shipka, Olivia Holt, Julie Bowen
Directed by
Nahnatchka Khan
A send-up of scream queen classics, Totally Killer is set 35 years after a series of murder strikes a small town. When a 17-year-old winds up back in 1987, she decides to team up with a teenage version of her own mother to stop the murderer before he can even strike. Kiernan Shipka stars in this fun, genre-bending exercise, which is almost guaranteed to leave you more entertained than horrified. Like Happy Death Day before it, Totally Killer is wringing lots of mashing up to ideas.
What's on TV: Sports
UFC Fight Night: Makhachev vs. Volkanovski — 10/21
A featherweight fight between two of the very best in the sport, this matchup between two fighters who have a combined three losses on their records is guaranteed to be explosive. Although it isn't the title fight many originally expected to occupy this timeslot, this fight should be more than enough for UFC fans who are eager to see one that goes as long as possible. The fight kicks off at 2 p.m. ET on Saturday.
Playoff Baseball
There are only four teams left in Major League Baseball, and we'll likely know which two are headed to the World Series by the end of the weekend. The Phillies are currently in the lead in the NLCS, and the Rangers in the ALCS, but the Diamondbacks and Astros aren't out of the hunt yet. There's still plenty of baseball left to play, and only time will tell which two teams are headed to the big dance at the end of the season. Will we see a rematch of last year? It's still possible, although it may not be the likeliest outcome at this point.
United States Grand Prix — 10/22
Formula One comes stateside with the United States Grand Prix, which will be held at the Circuit of the Americas in Austin, Texas. This is not the last time that Formula One will be stateside this season, and as the sport becomes more and more popular in America, it seems like it may draw bigger and bigger crowds. Will Formula One eventually be able to surpass NASCAR's persistent popularity? Only time will tell. The race kicks off at 6:00 p.m. ET on Sunday.
Miami Dolphins vs. Philadelphia Eagles — 10/22
Two 5-1 teams facing off in primetime is a recipe for an exciting game. The Dolphins have looked like one of the league's most dominant teams all season, thanks to a nearly unstoppable offense. The Eagles, meanwhile, are coming off of a loss and a season that took them all the way to a devastating Super Bowl loss. Expectations are through the roof for both teams this season, and it's not impossible that these two teams could meet again in the last game of the season, which only adds to the stakes of this game. Kickoff is at 8:20 p.m. ET on Sunday.
Editors' Recommendations