'Tis the season to get the $*!# scared out of you. The leaves are changing, the smell of autumn is in the air, and Halloween is creeping up on us all. Best of all are the haunted houses that are starting to rise from the ashes of years past. If you're anything like us, you're already working on your costume while crushing — hopefully moderate amounts of — Reese's peanut butter cups.
We decided to provide this year's treat so you can focus on the tricks! For your October pleasure, we've put together a list of the best and scariest haunted houses in the United States. If you have an opportunity to visit, get in the mood by binging a horror podcast on the way there.
Horror-Filled Haunted House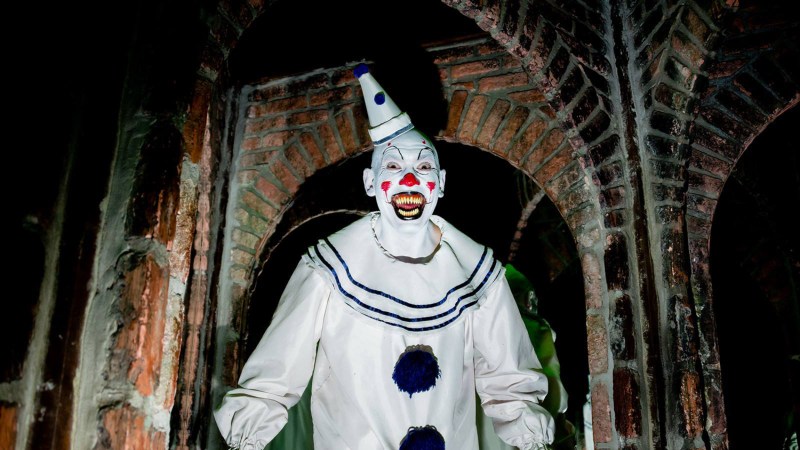 The 13th Gate in Baton Rouge, Louisiana is a not-so-standard haunted house for those looking for the classic haunted house setting. With professional actors, Hollywood quality makeup, outrageous sets, and an extreme level of detail, this is definitely a show worth dreading. If that's not enough for you, the 13th Gate has consistently been recognized as one of the top Haunted Attractions in the country. Sometimes the pro's just say it best — in between their howls and blood-curdling screams! Straight from their website:
"From crawling though a crematory oven and an old hearse to being lost in dark underground tunnels or even finding yourself standing on a rickety bridge overlooking hundreds of live snakes, this 40,000 square foot haunted house is definitely not recommended for the faint of heart."
Find 13th Gate tickets for $30 or avoid all lines with a VIP pass for $55. Although there are no age restrictions, they advise attendees to be 12 or older.
Most Intense Haunt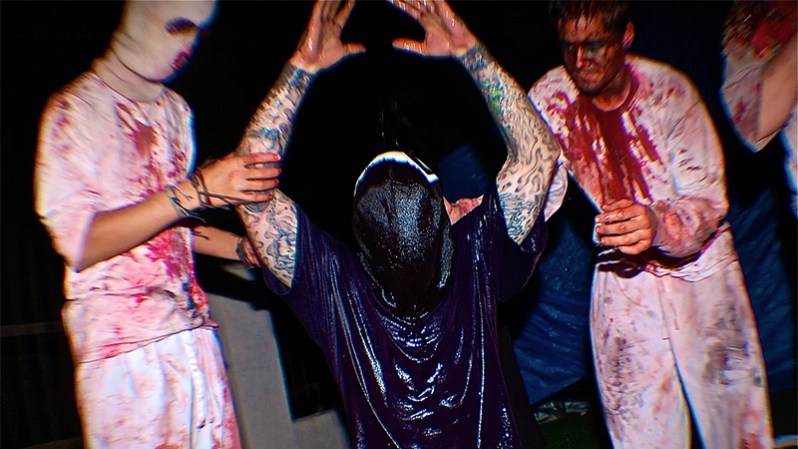 Described by the attraction's creator as a haunt for adrenaline junkies and people who aren't scared by more traditional haunted houses, this experience is more than just a haunted house. This is a unique event that focuses on striking fear into the individuals who commit to being in their own "Horror Movie." The best way to understand this 'experience' is to visit their website and watch their YouTube videos to capture a small glimpse of what is wrought on participants. From what we gather, this haunt looks more like "a day-long torture test" versus "a fun scare." To really hit this home, read the following quote from the website's warning page:
"Understand that each tour will be different based upon your personal fears, and can last up to 10 hours. Each guest will be mentally and physically challenged until you reach your personal breaking point."
To participate, an individual must be in good health and sign a release waiver. For 2018, there are two locations: one in Nashville, Tennessee called Caedis Silvis, or "Murder in the Woods" (apparently this is the more moderate experience) and an "extreme version" in Huntsville, Alabama. Because this experience is personalized and oddly desired, interested folks should inquire now in order to get in line. From their FAQ page, admission is $65 and either two cases of canned or one 50 pound bag of dog food (seriously). The money goes towards your transportation and the food goes to local dog shelters. Yes, that is correct, the owner McKamey forgoes a profit to care for dogs … and mentally scar you for life.
Best Fright Fest Package
For a full night of fear — and we are talking about a package deal — check out Knott's Scary Farm in the Greater Los Angeles Area. With a full lineup including nine haunted mazes, four scare zones, two shows, a dozen thrill rides in the dark, and — if that's not enough — 1,000 monsters hiding behind corners and sliding on knee pads through the fog to get you… it's a great place to find new nightmares. With so many attractions to choose from, Knott's offers a full night of thrills instead of a single show. Just for fun, here is a description from the Knott's website for one of their mazes:
"Armed with only a faulty flashlight, explore the creepy house at the end of the street… Face the terrors of the house in complete darkness as your interactive flashlight reveals the horrors hiding in the shadows. Featuring new state-of-the-art effects, unexpected scares and other eerie surprises, Trick-or-Treat: Lights Out will terrorize you like never before."
With tickets for as low as $40, Knott's has created a monster that everyone can enjoy.
Epic Haunted Maze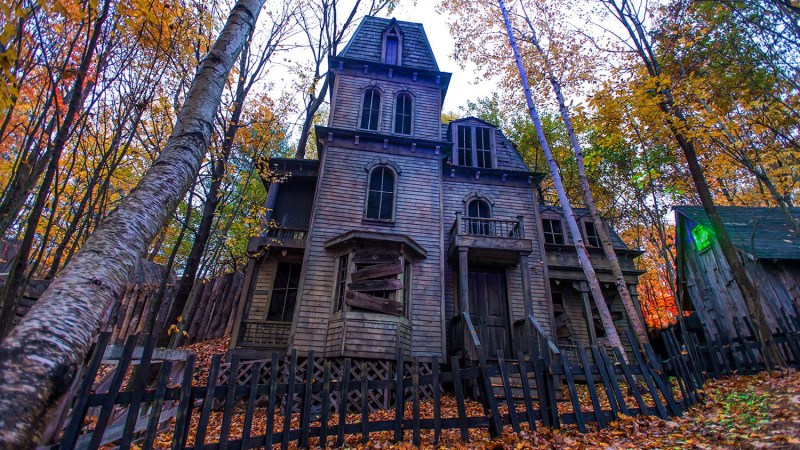 Are you looking for the classic haunted maze? What better place to go than an authentic farm in New England, especially if there are monsters as tall as 34 feet walking around? This show in Lee, New Hampshire, was voted in the top 13 haunted attractions in the country twice and is continually changing and growing each year. What makes the Haunted Overload experience special is that props and structures are hand-made by a crew that wants to create a genuine experience. The website has this to say about the DeMeritt Hill Farm:
"There's not much left of the village anymore, except for a few odd buildings here and there. Most people know to avoid it. Some who wander in lose their way and just … never leave. Ask the performers in the little circus that came to town a few years after it happened. They're still there. They've changed too …"
If you dare, head to this forgotten village with $26 in your pocket and expect to spend 45 minutes lost in a world that was forgotten long ago. Although there are no age restrictions, they advise attendees to be 12 or older for the regular night show.
Hollywood-Themed Escape Room
Saw seems to be the horror movie franchise that refuses to die. Now, it's set to live on in another way: as an official Saw-branded escape room. Like many haunted houses, escape rooms can be hokey, bordering on lame. But, like everything in Vegas, this outlet spares no expense. Unlike the movie's victims, escape room visitors will need to escape not just one room, but rather Jigsaw's entire factory: an immersive, multi-room experience that lasts over an hour. Every room features deadly traps straight out of the iconic horror series, so much so that actor Tobin Bell describes it as feeling "like you're actually in a Saw film."
General admission tickets are available for $50. For $70, upgrade to the Private VIP Experience which guarantees you won't be sharing the experience with any other ticket holders.
Historic Abandoned Prison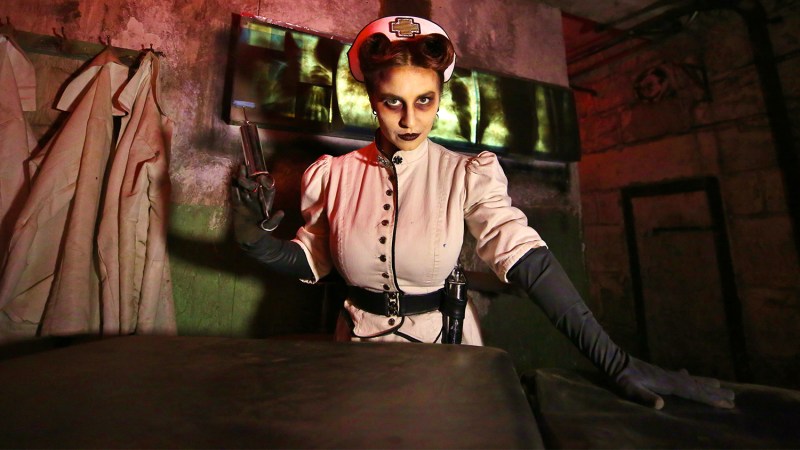 In its heyday, Pennsylvania's Eastern State Penitentiary was the model for a new wave of prison architecture and design. It was the world's first true "penitentiary." Today, it's a maze of abandoned guard towers, decaying cell blocks, and purportedly haunted hallways. It's a strange, creepy place in the light of day. At night, the prison reveals an entirely different experience: the one-of-a-kind Terror Behind the Walls after dark tour. Six themed attractions spread throughout the prison combine to create one seamless haunted attraction. With names like "Machine Shop," "Infirmary," and "Blood Yard," it's not hard for guests to imagine what they're in for. Every installation is outfitted with professional actors, Hollywood-level props, and a creepy-as-hell soundtrack.
General admission tickets, including full access to all six themed attractions, are priced between$25-$45 depending on the day of the week.
Haunted Asylum
New Jersey's Brighton Asylum opened its doors in the mid-1940s as a dumping ground for the insane and mentally unstable. Over the next decade, rumors abounded of disappearing patients, illegal "organ-legging" (staff stealing patients' organs), and generally deplorable conditions. The facility was shuttered in 1952. The crumbling facility reopened in 2011 in the most appropriate way possible: as a legit, scary-as-f**k haunted house. It's routinely ranked among the best in the country. Every year, the facility reveals a massive, immersive walk-through experience complete with live actors, tons of jump scares, and top-notch makeup and special effects. The website claims they're always "accepting new patients."
Allow about 20 minutes (a lot less if you wind up running through the facility screaming your bloody head off) and expect to sign a waiver before exploring the asylum. All-inclusive ticket prices vary from $35 to $75 depending on the day of the week, time of year, and what specials they currently have going on.
Have a happy Halloween! Oh, and if the above list isn't scary enough for you, just take a look in the mirror. Zing. Or head to one of the most haunted places in America. Your call.
Article originally published by Hendrik Broekelschen on September 11, 2017. Last updated by Mike Richard on October 2018.
Editors' Recommendations