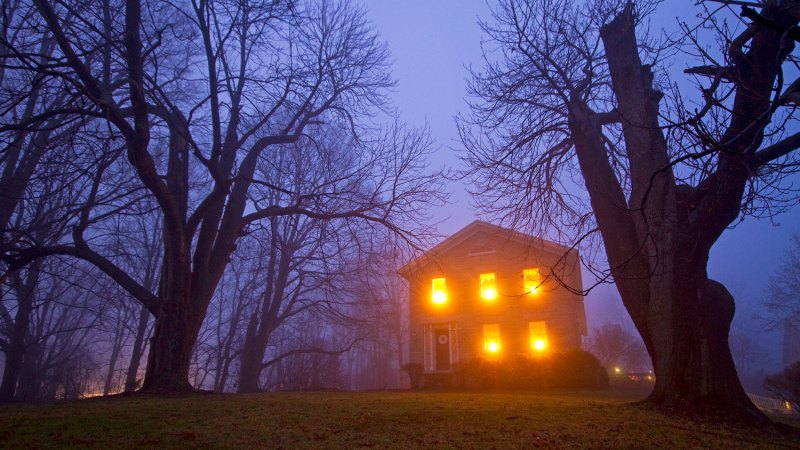 Do you believe in ghosts? Do you want to? For those interested in making contact, there are places around the country that will give you better than average chances. Some places have seen more than their share of horror. It just makes sense that some souls will remain for centuries to come. Other places just have one or two people that for one reason or another, couldn't leave the premises.
With Halloween lurking around the corner (do you have your costume yet?), we thought it only pertinent that we list some of the eeriest and most haunted places in America. Abandoned asylums, sanatoriums, and prisons are exceptionally creepy and, luckily for those of us with a strange fascination with the paranormal, many across the U.S. are open for tours — some even offer overnight stays … if you dare.
If you are ready for a possibly life-changing experience, plan a visit. Don't say we didn't warn you.
Fort Mifflin
Philadelphia, Pennsylvania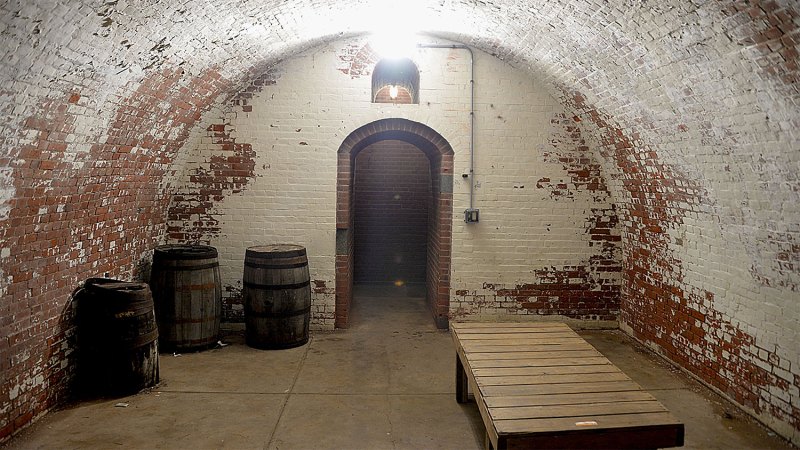 On the Delaware River just south of Philadelphia sits a small island. In 1771, Fort Mifflin was built on this island for use during the Revolutionary War. Nearly a century later, the fort would be used to house Confederate prisoners during the Civil War. Hundreds of soldiers suffered horrific deaths within the fort's walls.
Strange occurrences and ghostly sightings at the Fort are common to this day. One of the more famous ghosts is that of a woman who screams so loud the Philadelphia police have been called on numerous occasions, only to find no one there. Others have reported seeing the ghost of a man whose face was blown off by a canon. Tours are available for the curious brave.
Moon River Brewery
Savannah, Georgia
Seeing a ghost can scar one's psyche, causing lasting mental anguish for years to come. At Moon River Brewery in Savannah, unlucky visitors have been known to get different kinds of scars. Though currently a brewery, the building's history goes back to 1821 when it was built and became Savannah's first hotel. During the Civil War, it got a reputation as a violent establishment, due to the many bar fights that ended in death.
The brewery has had many instances of unexplained phenomena. Reports of bottles flying through the room and smashing on the walls are common. Others report being slapped across the face by unseen forces. But the one you really need to watch out for is Toby. This ghost is said to haunt the billiards room where he is always looking for a brawl.
The Whitney
Detroit, Michigan
Currently a restaurant in downtown Detroit, The Whitney is a 21,000-square-foot mansion built by David Whitney Jr. between 1890 and 1894. The late lumber baron's wife Flora had always wanted to live in a mansion, but died before their home was finished. Whitney raised the couple's four children in the mansion with Flora's sister Sara, whom he married a year after Flora's death.
Needless to say, Flora's ghost is not happy with the way things worked out. She has reportedly been seen by employees and guests alike, as has Mr. Whitney himself, who died in the mansion. Make yourself a reservation and enjoy an upscale dinner for two … or three … or four.
Trans-Allegheny Lunatic Asylum
Weston, West Virginia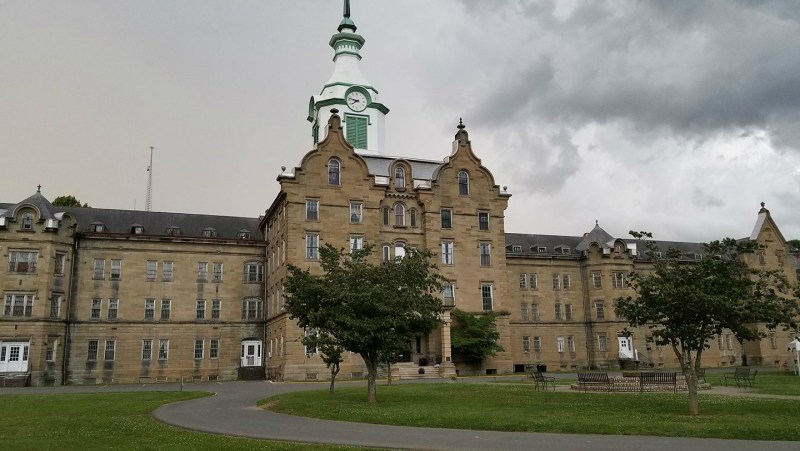 Originally designed to house just 250 patients when it opened in 1864, the 
Trans-Allegheny Lunatic Asylum
was occupied by more than 2,400 people in the 1950s.
Construction took place between 1858 and 1881 and was designed to allow an abundance of sunlight and fresh air into the long wings. However, due to an eventually deteriorating facility and changes in-patient treatment, the hospital closed in 1994. The structure remains the largest hand-cut stone masonry building in North America.
Patients who came seeking treatment were often forced into cramped conditions; many were exposed to electroshock therapy and lobotomies. Hundreds of patients died at the facility, and visitors and staff at the once cramped asylum claimed to have seen and heard those who checked in but never left.
Eastern State Penitentiary
Philadelphia, Pennsylvania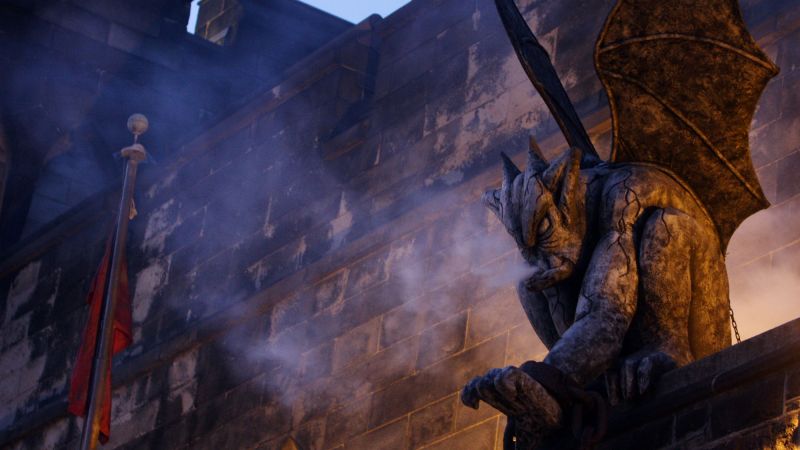 The 
Eastern State Penitentiary
first opened in 1829 and is considered to be one of the most haunted locations in the world. The prison's wagon wheel layout, debuted in 1829, was built to hold 253 inmates in solitary confinement. This type of reform therapy caused many of the prisoners to go insane.
During its more than 140 years of operation, no official executions took place — however, there were a number of murders among inmates. Additionally, hundreds of prisoners died of disease and old age … and many are thought to still roam the cell blocks.
The prison is open year-round for tours. It also hosts a massive haunted house each fall.
Waverly Hills Sanatorium
Louisville, Kentucky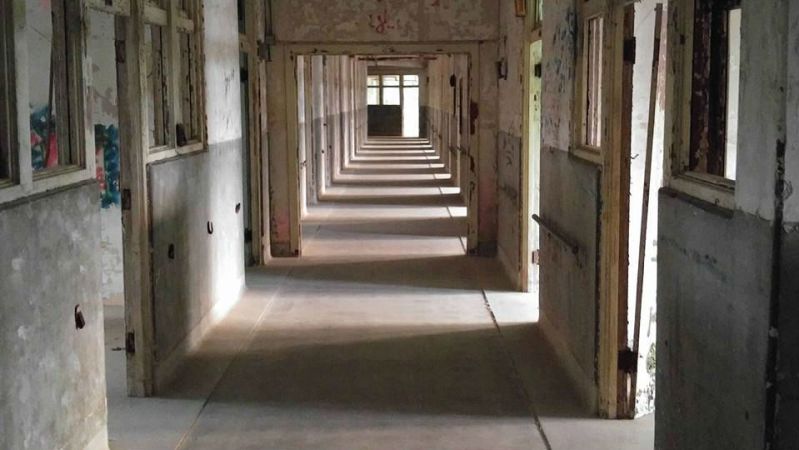 During the 1800s and early 1900s, America was ravished with the "white plague" (aka tuberculosis), and Louisville was no exception. In 1910, the two-story, wooden
Waverly Hills Sanatorium
opened to help contain those afflicted with the disease. This building quickly became overcrowded and construction of a new building was completed in 1926.
There was a high death rate among tuberculosis patients at the facility. Some estimates go over 8,000 over the time the sanatorium was in operation. A special tunnel —  dubbed the "death tunnel" — was used to secretly transport those that perished away from the hospital so as to keep the morale high among living patients.
Ohio State Reformatory
Mansfield, Ohio
Built on the site that was once a training camp for Union soldiers during the Civil War, the
Ohio State Reformatory
opened in 1896 to house young, first-time offenders. The castle-like penitentiary was closed in 1990 due to overcrowding and inhumane conditions.
Over 200 people, including two guards and the superintendent's wife, died on the facility during its almost 100-year tenure. Haunted history aside, the Romanesque-style structure has been the backdrop for several movies, including The Shawshank Redemption.
The former halfway stop for young offenders is open for tours but check the calendar for full dates and special events.
The Stanley Hotel
Estes Park, Colorado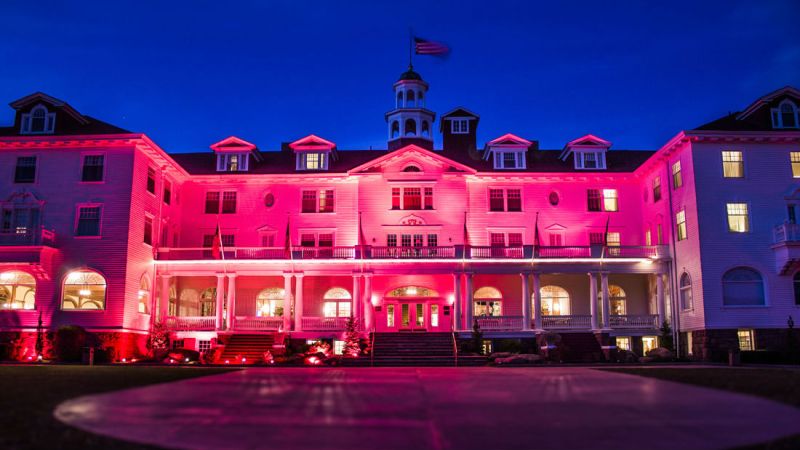 The Stanley Hotel
is probably best known as the inspiration for Stephen King's famed thriller,
The Shining
. The inn was named after Freelan Oscar Stanley, who first visited Estes Park in hopes that the plentiful sunlight and fresh air of Colorado would cure his tuberculosis. He liked the area and felt it was missing accommodations suitable for wealthier visitors.
Unlike the prisons and asylums above, The Stanley Hotel, which opened in 1909, has a peaceful past. The spirits that purportedly roam the iconic property, nestled at the Gateway to the Rockies, are of a more harmonious nature than those depicted in King's novel.
The hotel still welcomes guests and even offers spirit tours around non-guest areas of the hhotel.
The Myrtles Plantation
St. Francisville, Louisiana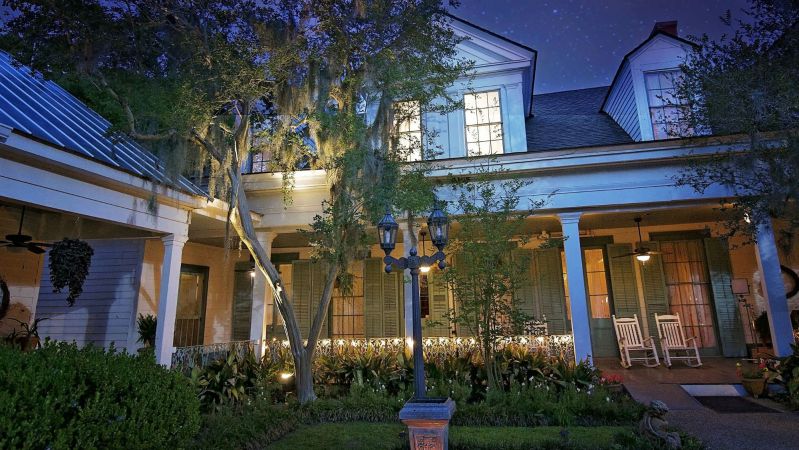 Touted as one of "America's Most Haunted Homes," 
The Myrtles Plantation
was allegedly built on top of a Native American burial ground in 1796 by General David Bradford. The antebellum house is now a bed and breakfast — and is supposedly occupied by numerous apparitions, including restless Native Americans, former slaves, and the victim of the only verified murder to take place on the property.
The most famous of the ghosts that inhabit the over 200-year-old home is Chloe, a young slave girl. Modern photos of the house depict a young African-American girl dressed in period attire. Evening mystery tours are offered on Friday and Saturday evenings.
If you'd rather be spooked from the comfort of your home, check out the best horror podcasts right now.
Article updated October 2018 by Chelsea Batten to add additional locations.
Editors' Recommendations