For many, March 17th is call for drunken carousing. For some, it's a day to gorge on corned beef and cabbage. For others, it's a day to don green apparel and go around pinching those who have not. But not one of these activities has much to do with the traditional celebration of St. Patrick's Day, the feast day of Ireland's patron saint.
Of course, that disconnect is to be expected when said traditions stretch back some 1,700 years and are inspired by a man about whom most of us have more misconceptions than accuracies. To help understand the real history of St. Patrick's Day and share a bit about the historical figure for which the day is named, we spoke to Dr. Sean Brennan, a professor of history at the University of Scranton whose latest book is The Priest Who Put Europe Back Together: The Life of Father Fabian Flynn.
Who Was Saint Patrick?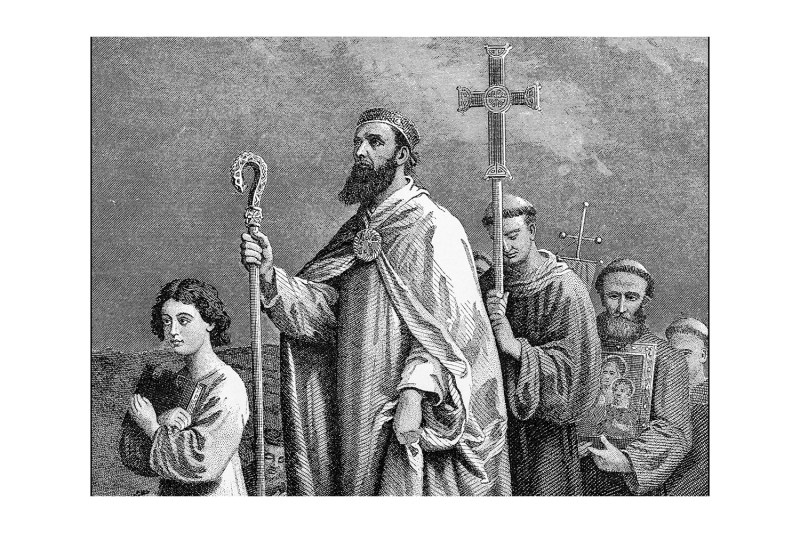 He was not Irish, that much we know for sure.
"Exactly when St. Patrick was born has never been precisely determined, although most historians agree it was the late 300s or the very early 400s," Brennan tells The Manual. He was born in western England, likely Wales. At the time, the area was part of the Roman Empire's province of Britannia, which consisted of both modern-day England and Wales, with its northern border marked by Hadrian's Wall.
Related Guides
"North of the wall was what the Romans called Caledonia, what is called today Scotland, which they never tried to colonize. Neither did the Romans ever seriously try to conquer and colonize Ireland, or as they referred to it as Hibernia," Brennan says.
Patrick's father was named Calpernius, which suggests that either he or his family was Roman by lineage. Calpernius was a deacon in the church and a minor Roman official, but during the early life of St. Patrick, Roman rule over Britain was coming to an end as the Western Roman Empire was collapsing writ large. "At least partially due to this [instability]," Brennan says, "Patrick was kidnapped by raiders from Ireland at the age of sixteen and sold [as a] slave."
Patrick spent six hard years enslaved, forced to work as a shepherd, before he escaped and made his way back to Britain. His time as a slave was likely spent in County Mayo, which meant he traveled 200 miles to get to the Irish coast and then back to England. It was during this time as an enslaved person that he embrace his Christian faith. Years later, he returned to his home country to spread Christianity. As Hibernia was never part of the Roman Empire, Rome's adoption of Christianity from 313-323 A.D. completely bypassed Ireland. Most people followed a pagan religion based on Celtic mythology.
While other Christian missionaries had preached in Ireland before, none were as successful as St. Patrick in converting the Irish to Christianity. The secret to his success? "He was famous for dealing with Pagan religious believers respectfully, and even pointing out the links with their beliefs and Christianity," Brennan says.
How Do We Know All This About St. Patrick All These Years Later?
He wrote a book about himself, more or less. And a long letter. His tome Confessio is a sort of spiritual autobiography about his life, beliefs, and missionary work in Ireland. Another seminal work of his was called A Letter to Corocticus, in which he explores the mistreatment of Irish Christians by Britons. Because both of these works were in Latin rather than the native Irish Gaelic language, Brennan says that St. Patrick could have also helped introduce the Latin alphabet to the Irish people. His influence knows no bounds.
St Patrick is thought to have died on March 17 in 460 or 461 and, as is common with Christian saints, the day of his death became the feast day on which he is venerated. Although he was already a legendary figure in the history of Christianity in Ireland and to a lesser extent in Britain by the 700s, later biographies in the 800s and 1200s popularized many of the legends about St. Patrick that we know today.
When Did People Start Celebrating St. Patrick's Day?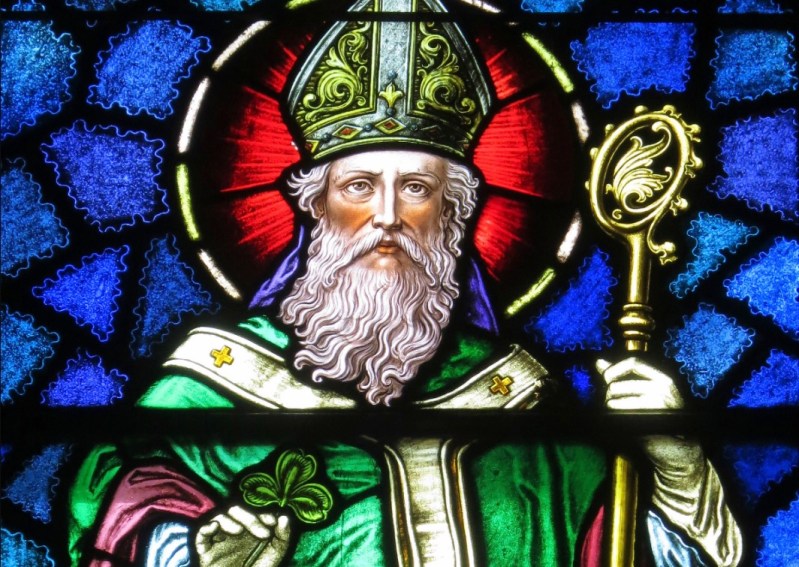 Irish Christians began to celebrate the feast day of St. Patrick as early as the late 800s or early 900s, which means St. Patty's Day has been an event for over a thousand years. Since the feast day of St. Patrick always occurred during Lent, it became associated with preparations for Easter. "The Irish would usually attend Church services to honor their Patron saint," Brennan says, "and in the afternoon there would be celebrations with dancing, games, and feasts, often with the traditional Irish meal of Bacon and Cabbage."
How Has the Celebration of St. Patrick's Day Changed Over Time?
"St. Patrick's Day is much like Christmas," Brennan says. Just like Christmas, St. Patrick's Day began as a religious holiday, but has morphed into a much more secular event, especially outside of Ireland. Celebrations of St. Patrick's Day in America and to a lesser extent in Canada, beginning as far back as the 17th century, were a way for people with Irish ancestry to celebrate their heritage and their faith in the New World. It was also in the New World where the first St. Patrick's Day parades began, dating back to 1601 in the then-Spanish colony of St. Augustine in Florida. Another early St. Patrick's day parade was in New York City in 1772, when Irish soldiers serving in the British Army marched to honor the late saint. 
Eventually these parades led to all-day celebrations in many American cities with large Irish American populations, such as Boston, New York, Philadelphia, and Chicago — think about the whole green river phenomenon there, for example. By the mid-20th century, St. Patrick's Day celebrations expanded beyond Irish Catholic communities. "Today," says Brennan, "everyone is expected to at least act Irish by wearing green and celebrating, which at times has taken the negative connotations of excessive drinking. … While it would not be accurate to say the religious background of the holiday has been forgotten, that aspect of it is only important for a minority of the celebrants."
After all, most of the modern traditions we associate with St. Patrick's Day — green clothes, leprechauns, and corned beef — emerged in America. In Ireland, the religious aspects of the holiday, like attending mass, are much more common. But American traditions have made their way to Ireland as well. In the past 20 years, Ireland has marked the holiday with parades. Increasingly, St. Patrick's Day has become a global holiday and has been celebrated in Europe and parts of Asia.
Did St. Patrick Really Drive All the Snakes Out of Ireland?
No. Of course not. Cars were not even invented yet.
"It's another false belief, propagated by his medieval biographers, that he drove the snakes out of Ireland, snakes being a biblical symbol of evil going back to the book of Genesis," Brennan says. "Most herpetologists are certain that snakes never lived in Ireland. However, a legend that may have some basis in fact was that St. Patrick used the shamrock, a plant native to Ireland, to teach his converts about the Holy Trinity, given its three leaves. This is mentioned in many of the subsequent medieval hagiographies about St. Patrick, although his own writings do not."
Editors' Recommendations