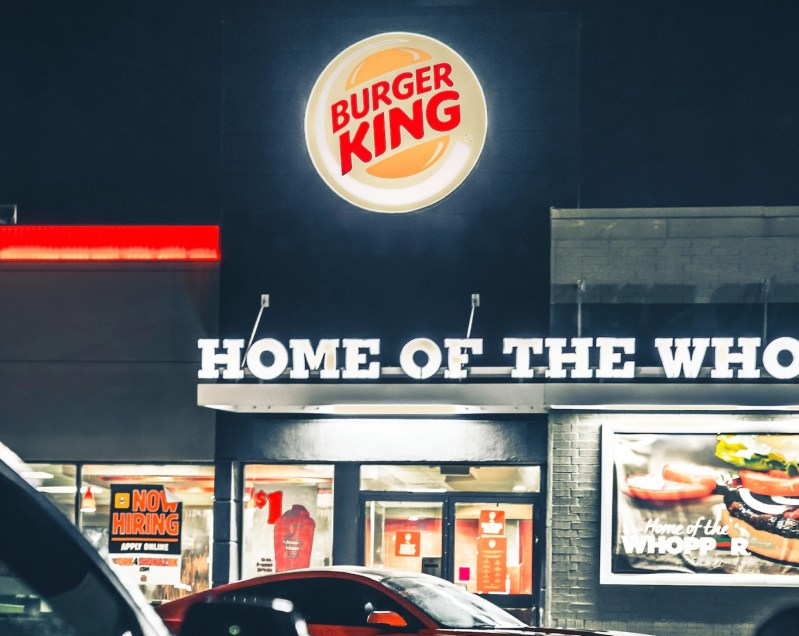 We love a good throwback, especially when it reminds us of simpler days when we could afford to leave the house. Get ready to go back to a time before the internet, when the dollar menu was actually a dollar, and when Burger King blew our minds by accepting credit cards at their fast food locations. Watch for the warm embrace of nostalgia but stay for the comments. Witness history in the making when Burger King started taking credit cards for that Whopper craving.
When cash was king, Burger King flipped the script
Well, well, well, how the turns have tabled. These days, we see signs at places that say, "Card only," "No coin change," or "No cash accepted," but it wasn't always that way. Before we swiped, tapped, or used Apple Pay, cash was the way to pay.
In a video posted on social media, be taken back on a journey to 1993, when Burger King introduced credit cards as a form of payment. You might want to solely listen to the video first, or you'll be distracted by the clothing and hairstyles.
The customers were divided
Like all change, some people are for it, and some people fight it. During the video, customers spoke their minds about using a credit card for a burger.
The lady with the hair says we are too poor.
Being shamed for using a credit card for a $3.10 bill shouldn't be the issue. The issue should be that $3.10 won't get you much at Burger King anymore. As someone who has had to swipe a card for a total under $1 before, that's just rude.
The guy who was going to buy a truck was onto something.
Using those rewards points and cashback before it was cool, the guy who was going to get a truck from eating Burger King was living in the future. And with what cars cost back then, he probably made it happen.
The guy who doesn't want us to call New York and hold up the line wasn't entirely wrong.
We worked in retail for a long time, and sometimes you do have to "call New York" (the credit card company) to get a verification code and the line gets held up, so he was sort of right.
The way things were
Signatures were perfected.
These days, everything is paperless, from paying your bills to grabbing your coffee. Seeing customers sign a paper copy brings back memories, and we'll tell you that sorting those receipts at the end of the night probably still gives those employees nightmares.
Math skills were not needed.
Not having to count back change or argue with a customer about if they gave you $10 instead of $20 are the perks of credit cards becoming the main form of payment.
With the prices of groceries, gas, and just existing getting ridiculously more expensive, a nostalgic reminiscence of the way things used to be always hits home. We love that Burger King let you have it your way — with a credit card. We just wish you could still feed a family for around $10.
Editors' Recommendations