It's time we had a little chat about your place and why nobody wants to visit you. The stinky couch you found on the street has got to go. The hand-me-down kitchen table and chairs from your parents' basement … ditto. Your grandfather's trunk? Hold onto that, but let's talk about a little saddle soap. Unless you've scored a makeover from an HGTV show, it's time to start thinking about a long-term strategy for furnishing your home with pieces that your spouse — current or anticipated — isn't already thinking about setting on fire in the driveway.
The week of May 20, 2019 saw NYCxDESIGN, an annual event where designers and tastemakers from around the globe gather to track the latest trends across disciplines from architecture to interior design and home furnishings, come to New York City. The centerpiece of the celebration is the ICFF (Luxury International Furniture and Home Fair) show at the Jacob Javits Convention Center, but there are other signature events, both public and industry-focused, across the city all week long. Throughout the week, we kept our eye out for pieces that will raise the style quotient on your house, your apartment, or your man cave.
We love Brazil for it's gorgeous people, swinging music, and, of course, those carnivore-heaven steakhouses. The country's designers bring their colorful, vibrant eyes to focus on the design world too. Sergio J. Matos showed chairs that were light, airy frames covered in cord. They can be indoor or adapted to be outdoor-friendly for just a little more.
Yes, we are on a theme here. Another outstanding Brazilian collection, Faro specializes in beautifully engineered tables, chairs, and storage pieces. Our favorite was the Lotus table; the top pivots to provide a larger, rounded surface for more guests, or a smaller, concave shape for everyday. Check out out the line's Cabideiro Laço, a steel wall hanger also covered in nylon cord. Multiple pieces can be attached to form sculptural, yet practical wall decor.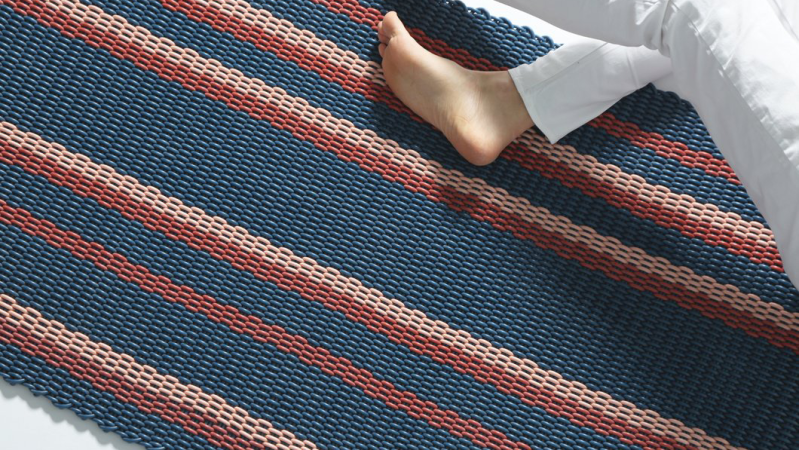 Created by two guys who met while studying at the Royal College of Art in London, Shore's rugs are evocative of braided rugs from the 1960s, but are created from silicone cord that is soft and cushiony. Great for indoor or outdoor, the ergonomic qualities make them a perfect landing pad for your standing desk. They are also available in a wide range of colors and patterns, from brights to neutrals.
Skylar Morgan is all about "American-made and Atlanta-proud," providing a masculine touch that uses reclaimed wood products. We love the muscular lines of the Arciform series, including a decidedly mid-century inspired loveseat which debuted at the show.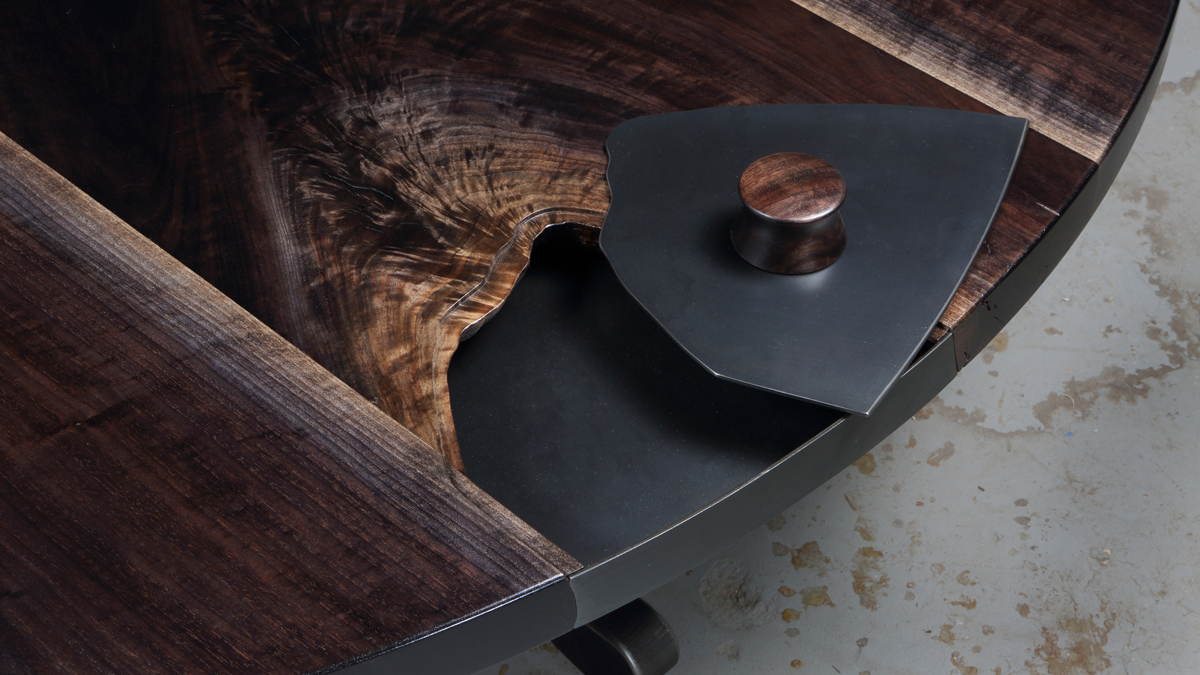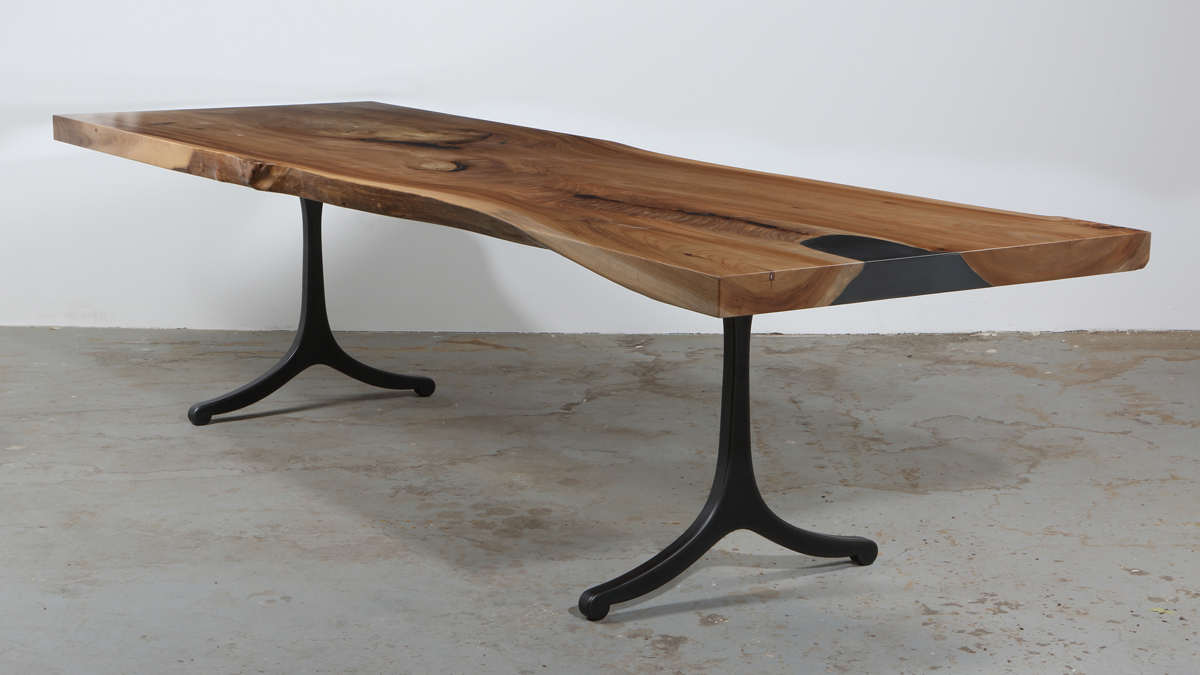 The name says it all: Modern Industry Design creates distinctly avant-garde shapes, but warms them up with burnished woods and antiqued, industrial metal finishes. Based in Chicago, Illinois, designer and fabricator Jacob Wener brings a Midwestern honesty to his craft with sustainably-sourced materials and hand-finished details.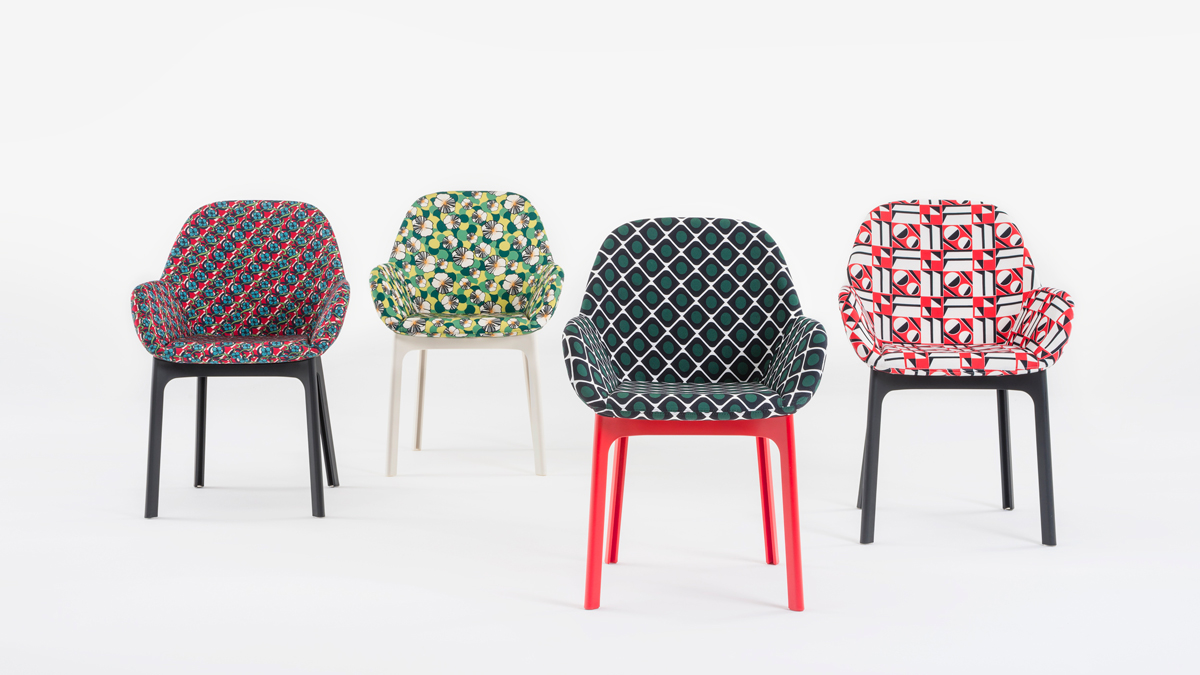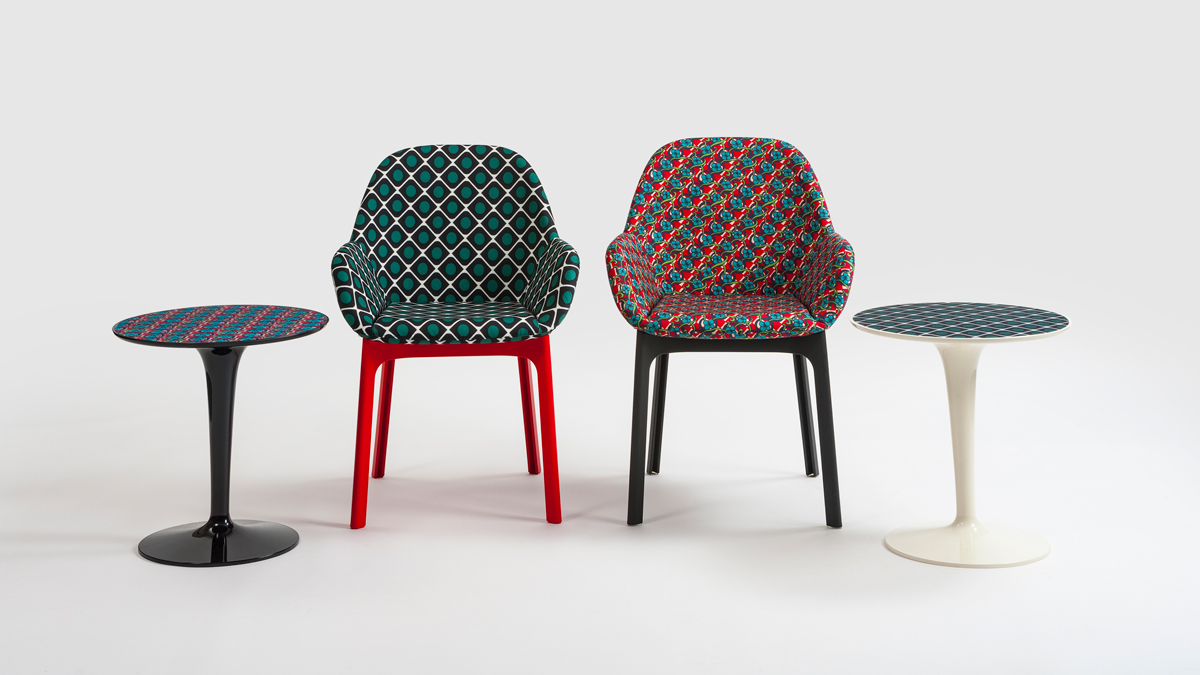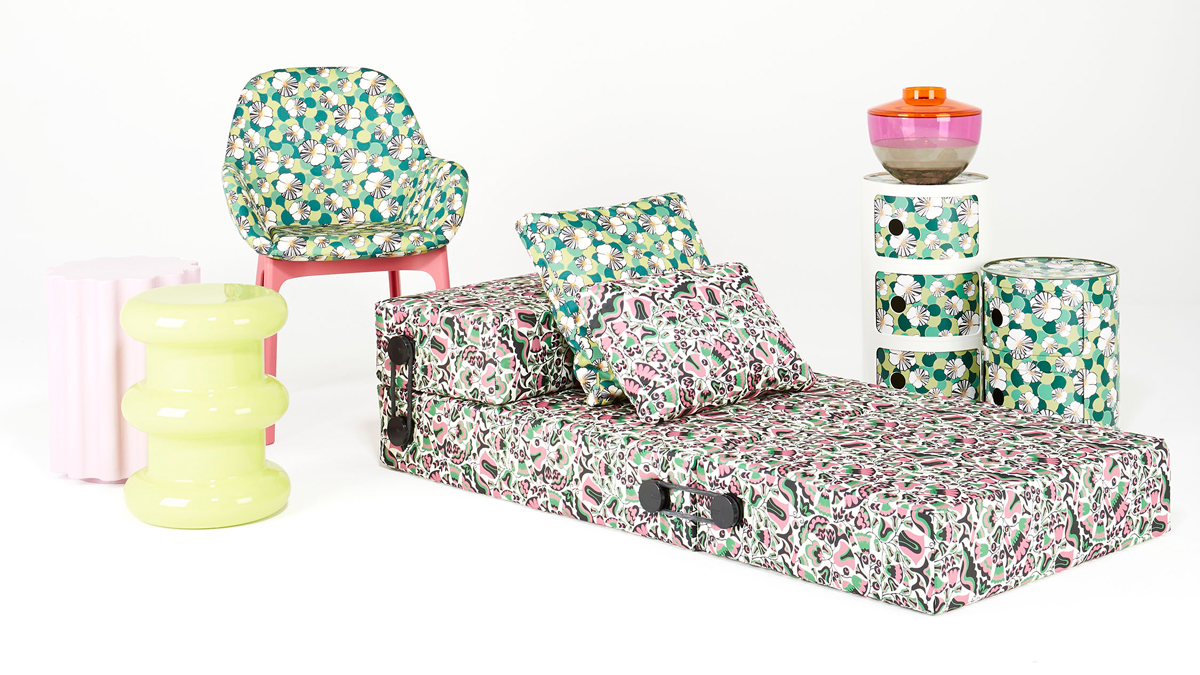 Italian brand Kartell is renowned for its sleek, clean collection, but this season it partnered with The DoubleJ, a shoppable magazine and lifestyle brand created by former Los Angeleno, current donna Milanese Jennifer Jane Martin. The collection is not for the faint of heart, offering vintage-inspired prints and designs. Grab a piece for a bright, Bohemian counterpoint to any room.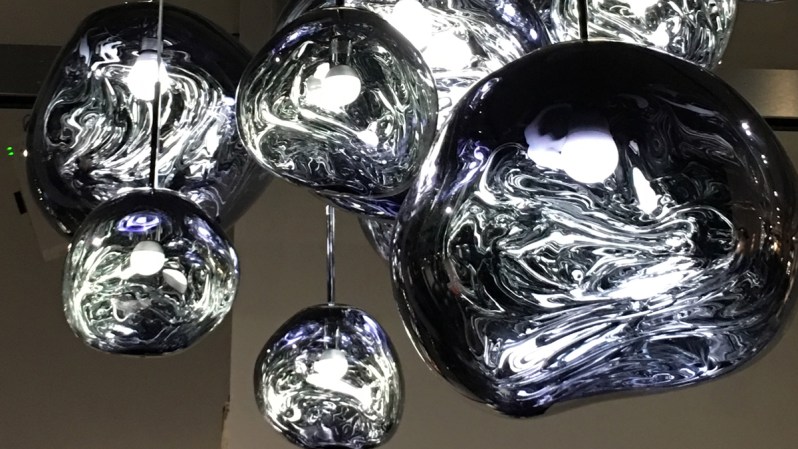 To paraphrase Henry Ford, "You can have it in any color as long as it's black." British designer Tom Dixon celebrated Design Week in his SoHo shop by serving snacks blackened with charcoal (including a Boodles Gin and Black Lemonade cocktail that was amazing). While we're relatively certain it wasn't the effects of the gin, we did leave the party loving his lighting collection, especially the Melt series in Smoke with its mercurial, starship vibe. Black lighting too severe for your place? Try it in Copper.
This emerging talent works "in the woods of Southern Quebec" in Canada. His Shale cabinet in blackened ash is evocative of a topographical map or a natural rock formation.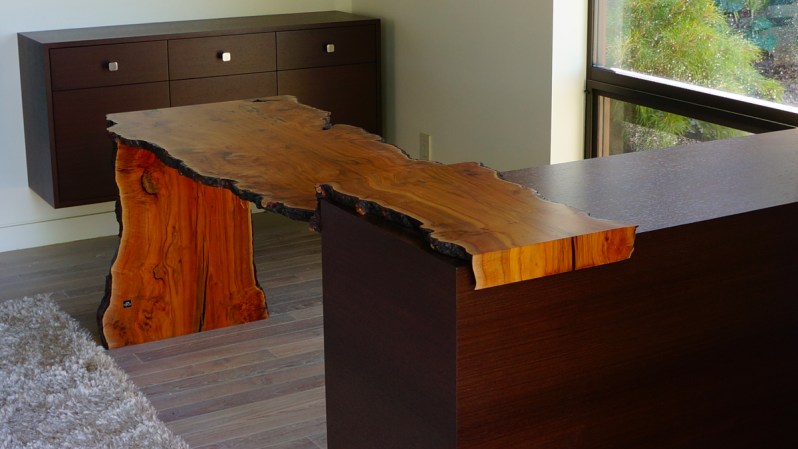 Built by hand in San Diego, California, Bedford Built's Burlesque furniture series shows off wood's natural beauty, celebrating the twists and turns of cross-hewn lumber. Joseph Bedford demonstrates master craftsmanship where natural, organic tree surfaces are juxtaposed with clean lines, perfectly mitered edges, and custom made hardware.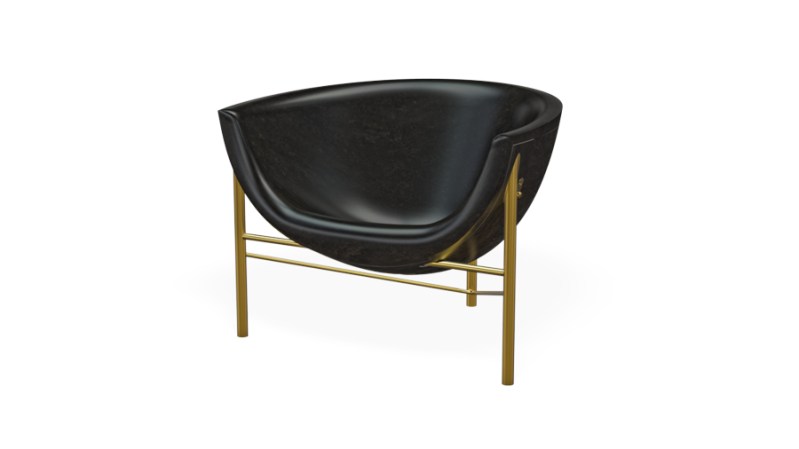 If your home extends into the great outdoors, we've got you covered there too. Galanter & Jones features ultramodern, minimalistic styling in heated furniture. The smooth, stone surface feels soft to the touch. Just plug it in, adjust the temperature, and enjoy.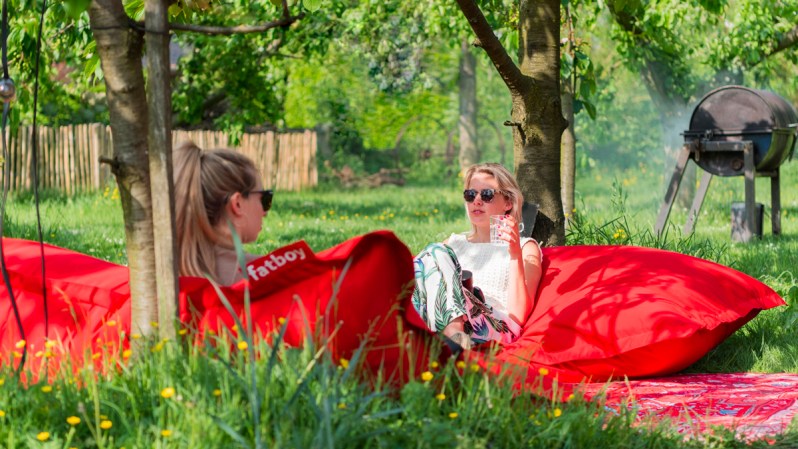 Fatboy promises a little fun for outdoor spaces. They were the original makers of the inflatable "couch" that were all over beaches in the last year or so, but we also love their Buggle-Up chair, a sort of super-sized cushion with straps to form a soft back. The Thierry Le Swinger outdoor lamp is also a great addition to light up your evenings.
Editors' Recommendations