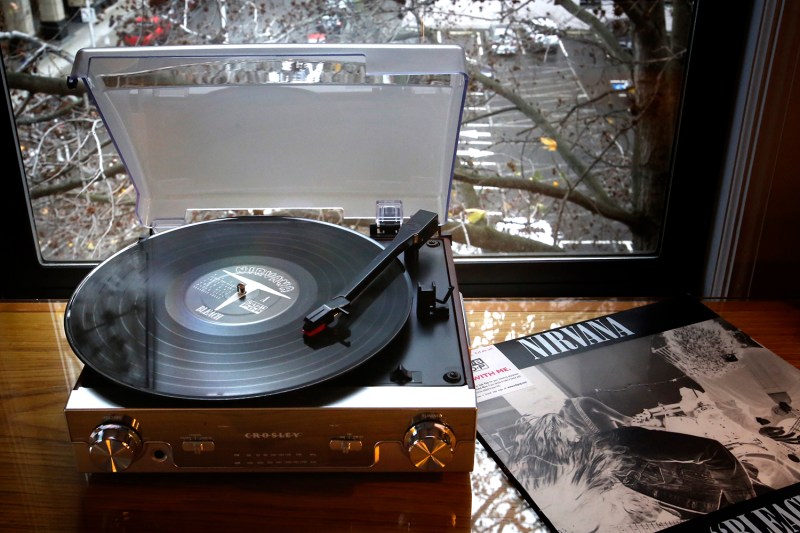 The modern music scene has been overseen by a large family of record labels, specializing in various genres or movements within the dynamic industry. Many of these labels have achieved iconic status thanks to their influential ways, attracting more ears to important voices, melodies, styles, and sounds. They range in size and reach but not in the undeniable effect they had on music as we hear and perceive it.
Here are some of the most influential record labels of all time and a taste of what they did to earn said status:
I.R.S.
Years active: 1979-1996
Notable artists: R.E.M., The Go-Go's, Fine Young Cannibals
Music nuts seem to love or despise the 80s. Regardless, while the more formulaic stuff ran the charts, a much more interesting college rock scene was bubbling to life, something I.R.S. Records was keen to report on. Founded by a trio that included the manager of The Police, the label stoked the flame that the new wave music movement had sparked. Associated acts like Buzzcocks and Dead Kennedys showed the world that punk and rock were meant for each other and the fringe could get the recognition it was due. The label shut down in the 90s, but one of its founding members is now hocking tasty Pinot Noir.
Sub Pop
Years active: 1986-
Notable artists: Nirvana, Soundgarden, Beach House, The Postal Service
Seattle's most famous label captured the sound of a city during a glorious musical era. Founder Bruce Pavitt started it all with a fanzine from school at Evergreen State College. Soon, he was bringing the unlikely rock of Sonic Youth, Green River, Soundgarden, and more to living rooms. Sub Pop's most famous find likely occurred in 1988, when it released Nirvana's first single. It's gone on to represent some of the finest acts in the indie field, from the obscure hip-hop of Shabazz Palaces and the folk gold of Father John Misty to the poetic sounds of Weyes Blood and the perfect 21st-century rock of Wolf Parade.
Burger Records
Years active: 2007-
Notable artists: Cherry Glazerr, The Growlers, Shannon and the Clams
In a period of utter conglomeration in all facets of life, a truly underground affair is all the more important. Burger Records out of Los Angeles continues to unearth outstanding sounds that the bigger labels overlook or just don't want to take a chance on. Such risk brings ample reward in the form of creative sounds too unfamiliar for the FM dial. The label is a reminder that not only is analog still cool, but there's a flourishing world of anti-pop out there just waiting to be plugged into.
4AD
Years active: 1980-
Notable artists: Bauhaus, Pixies, Bon Iver
Based in London, 4AD popularized emerging acts like Cocteau Twins and Throwing Muses in its infancy. While it's behind the internationally acclaimed banger Pump Up The Volume, the label is now better known for its forays into electronic, dream-pop, and experimental rock. The label's impressive roster now includes the worldly wonders of Beirut, the percussive party that is Tune-Yards, and the haunting folk-rock of Aldous Harding. It's a fantastic label with artists that have seemingly always had one foot in familiar musical territory with the other in the more futuristic.
Blue Note
Years active: 1939-
Notable artists: Freddie Hubbard, Art Blakey, Thelonious Monk
One of America's finest creations, jazz received a true and longstanding champion in Blue Note. It started in the hard bop scene before focusing on the more cerebral work of innovators like Ornette Coleman and Cecil Taylor. Blue Note validated one of the genre's most liberating moments with the free jazz movement and has since become synonymous with poetic music and instrumental improvisation. The label continues to track the next generation of jazz, with musicians like Norah Jones, Madlib, and Joel Ross. It's a roster that continues to stretch the creative category's boundaries even further.
Motown
Years active: 1959-
Notable artists: The Temptations, Marvin Gaye, The Supremes, The Four Tops
Originally called Tamla Records, Motown reflected Detroit during its sonic heyday. In addition to being a bona-fide hit machine, Motown also launched a lot of gifted black artists into the foreground, at a time when racial tension was at its peak. The smart melodies and intoxicating soul the label popularized changed music forever, reminding America that it was much more than just white folk-rockers and British Invasion enthusiasts. So many of the songs were delectable ear worms, the work of Motown producers said to be devout followers of the KISS principle ("keep it simple, stupid").
Death Row Records
Years active: 1991-2008
Notable artists: Dr. Dre, Snoop Dogg, Tupac Shakur
Death Row Records was almost too representative of a scene, making it legendary. While its artists created beef within the genre, the label engaged in its own share of controversies. But when focused on the music, the label turned out some of the most memorable rap to date, from Doggystyle to G-Funk Classics. We'll almost surely never see a label do to hip-hop what Death Row did; that is, spotlight its most aggressive, arguably best era — an epic battle that pitted the American coasts against each other.
Editors' Recommendations