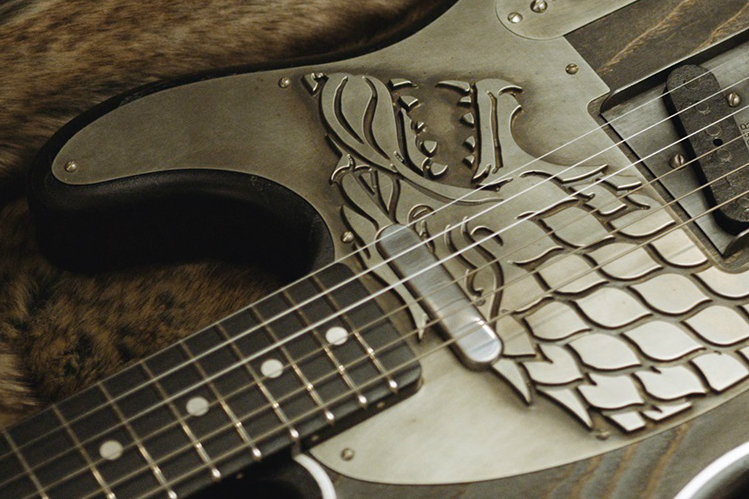 With the final season of Game of Thrones underway, the entire TV-watching world is putting aside its differences and coming together in collective little-girl-screaming excitement to see how everyone's favorite ultra-violent, multi-storyline fantasy saga ends. This cyclonic zeitgeist has brands in every conceivable industry releasing tie-in products. And who could blame them?
Some of these efforts are as weak as the Lord of Bones' defense against Tormund Giantsbane. (Example A: Johnnie Walker's rebranding of its White Walker whiskey as White Walkers whiskey.) Some are pretty good. And some are freaking awesome.
The new Game of Thrones Sigil Collection from Fender guitars lands squarely in that last category. Created in Fender's "Dream Factory" Custom Shop by Master Builder Ron Thorn (whose name would blend quite nicely into GoT's labyrinthine roll call), the collection includes three deluxe electric guitars, each embodying one of the great houses of Westeros (and the key players in the eponymous game).
The Fender Game of Thrones House Stark Telecaster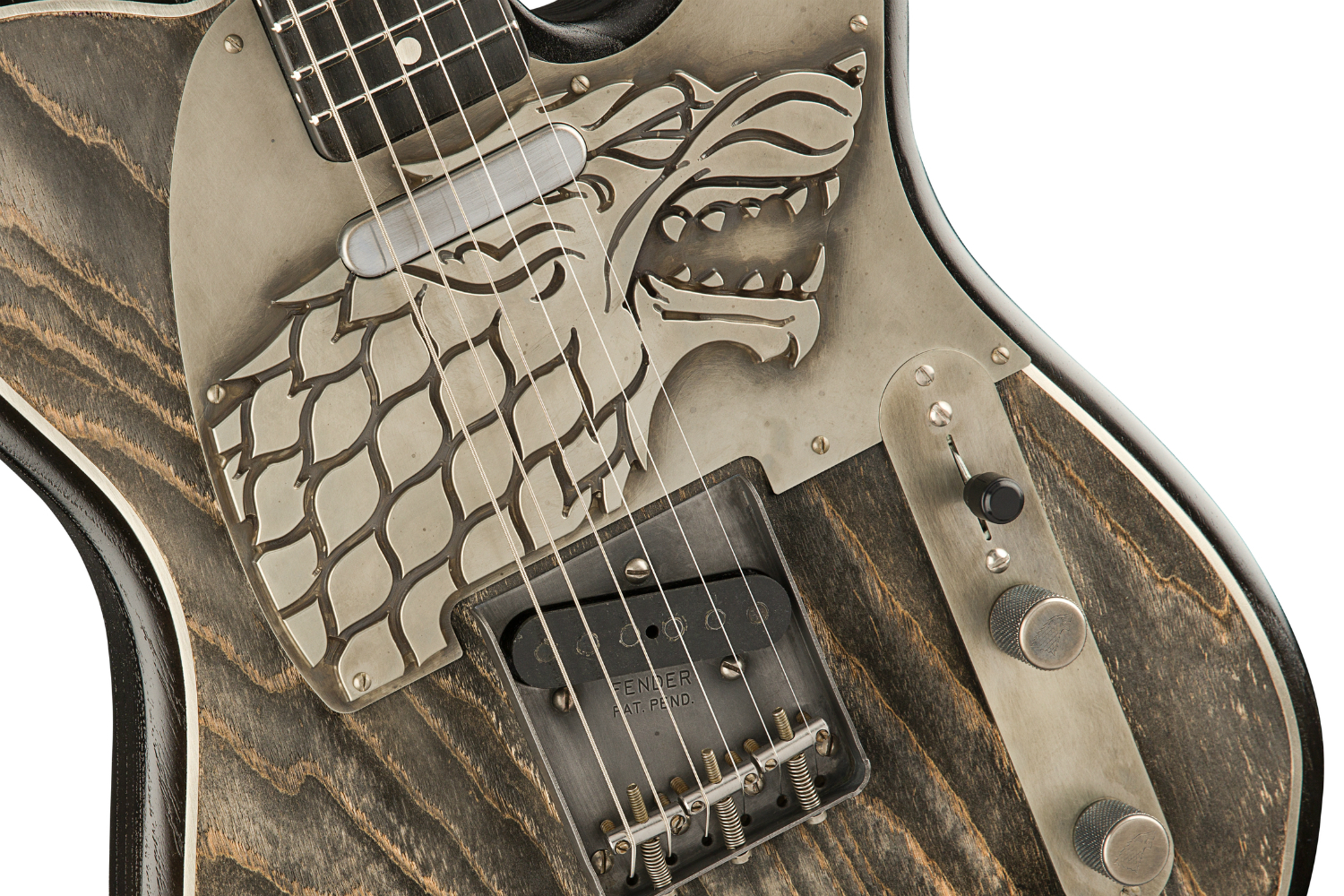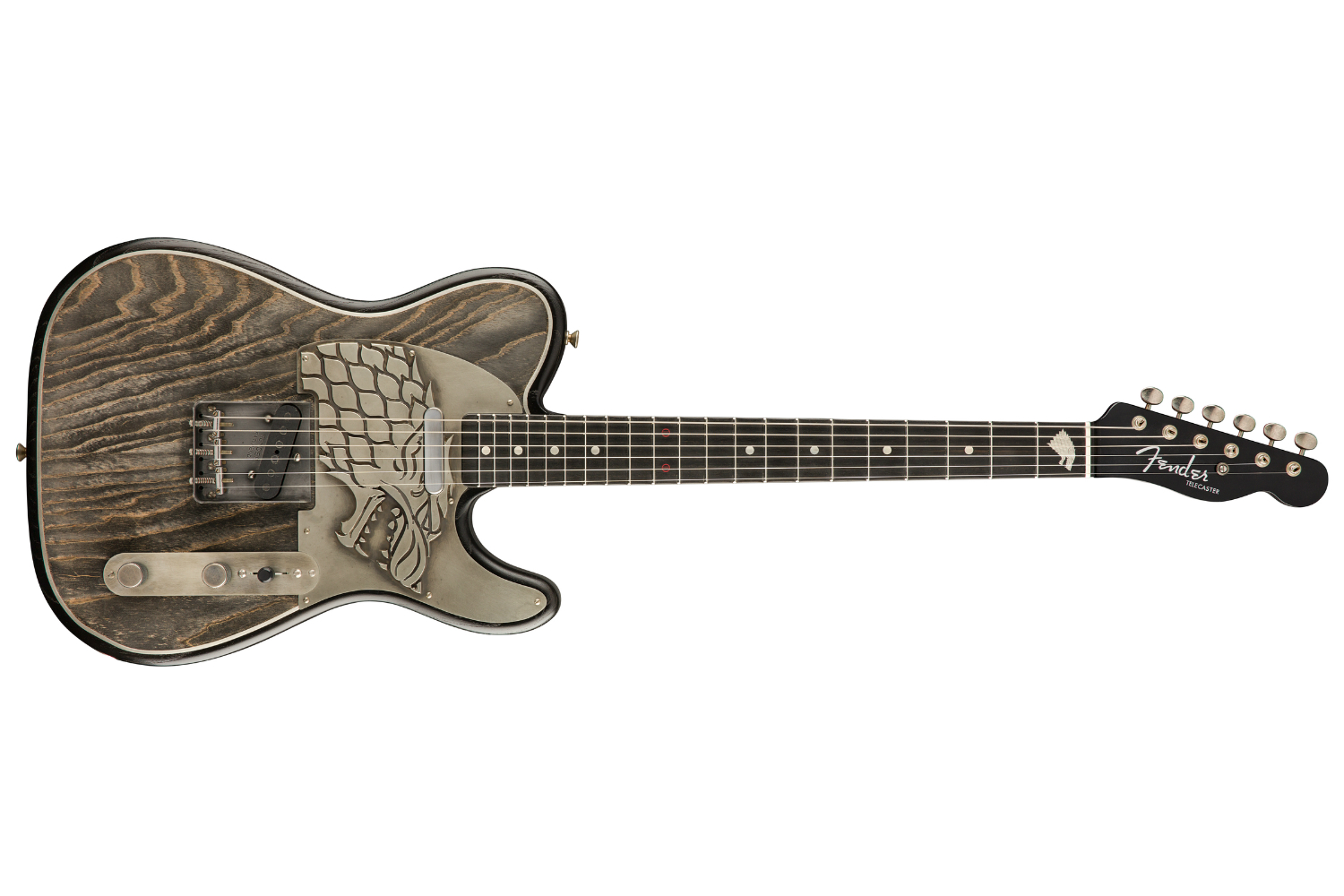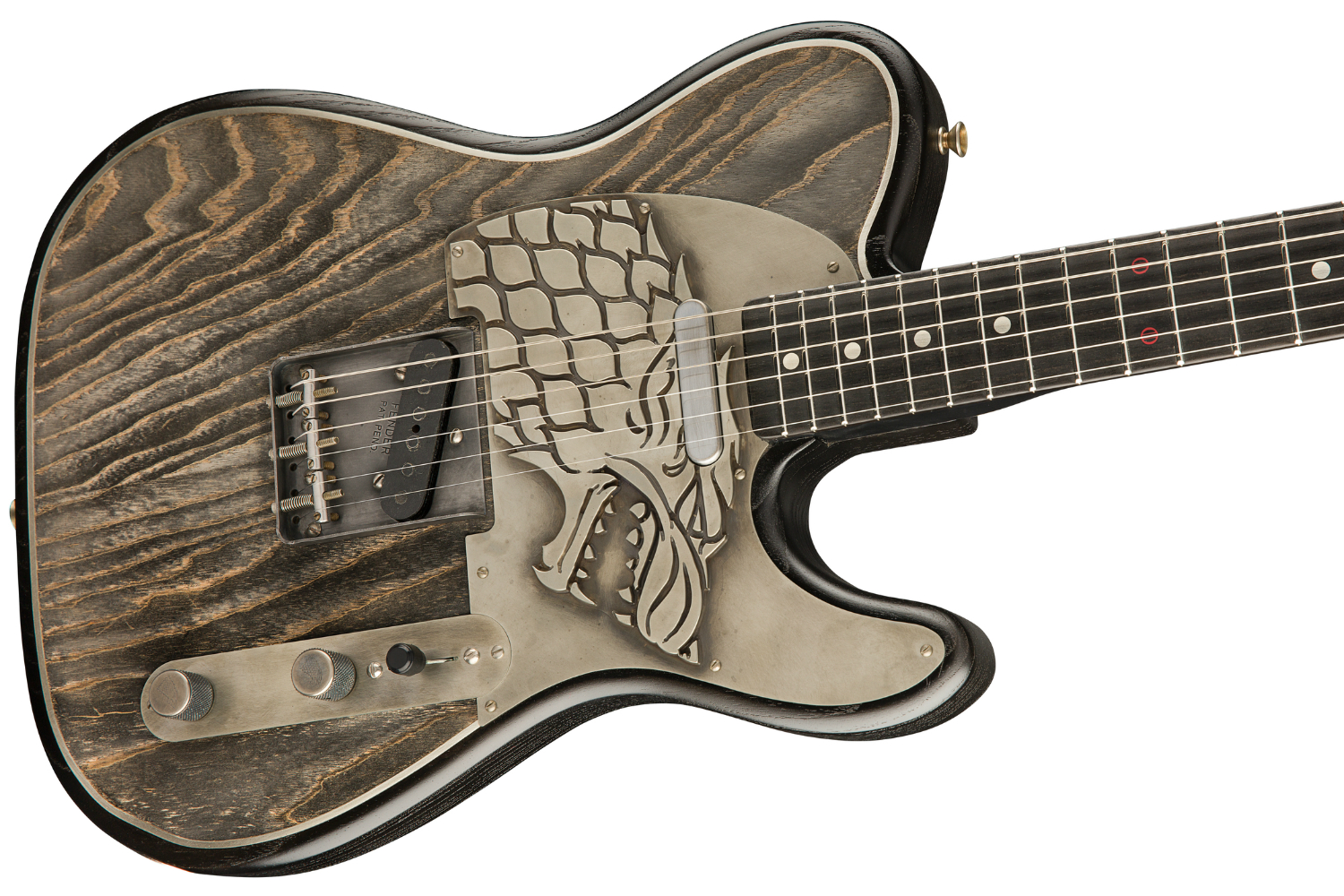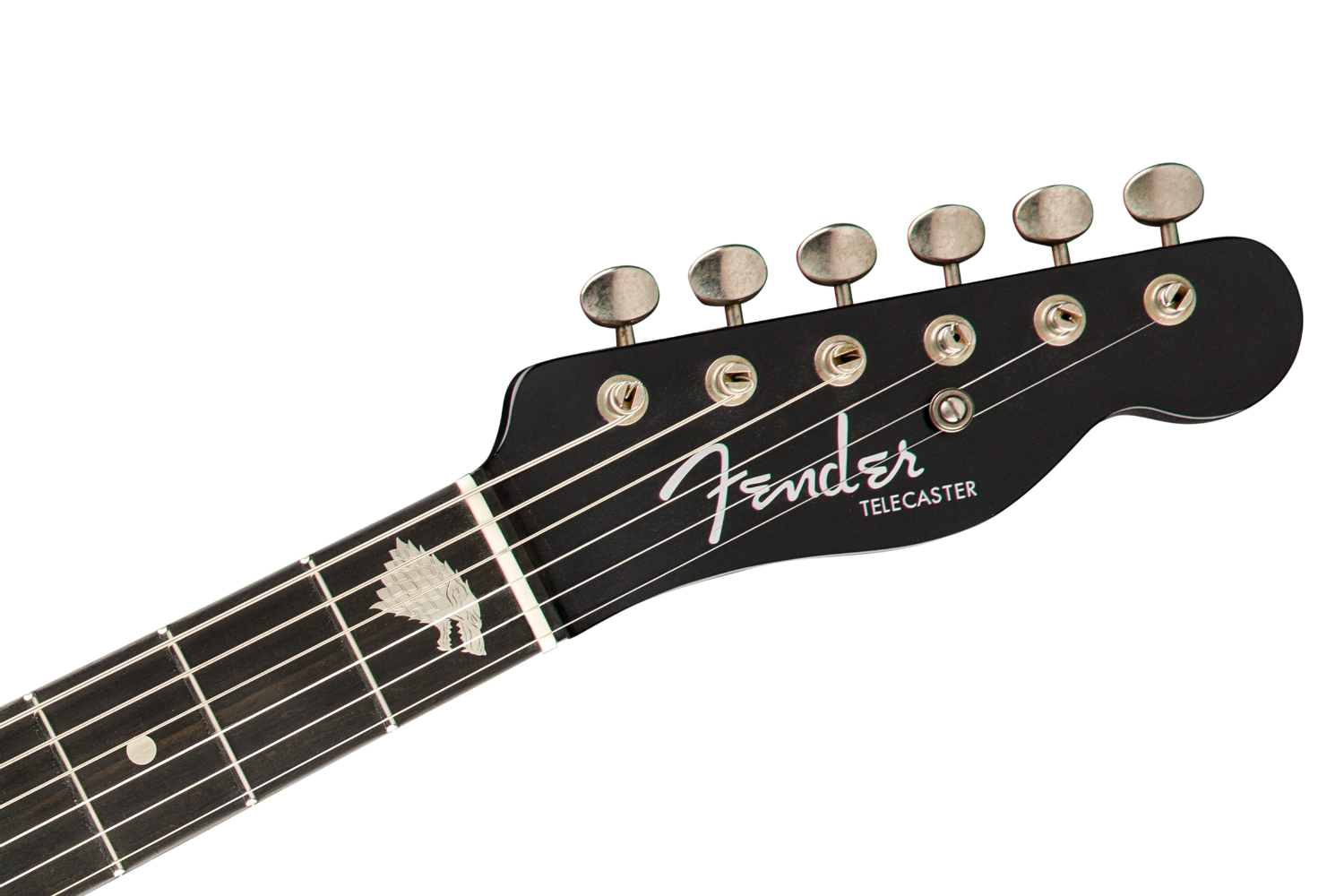 The Stark Telecaster features a body of weathered ash surrounded by inlaid sterling silver purfling (i.e., decorative edging). The Stark emblem, the Direwolf, is emblazoned behind the bridge, with a smaller Direwolf sigil at the first fret. Featuring hand-wound '50/'51 Blackguard single-coil pickups, a "Medium C"-shaped maple neck, a 9.5"-radius ebony fingerboard with 6150 fretwire, and a nickel silver pickguard as well as control plate with hand-engraved knobs, this GoT Telecaster can howl the blues or slash through a sick run while offering a smooth, modern playing feel.
Priced at $25,000, this guitar comes in a custom leather and faux wolf fur-lined hardshell case with matching strap and Certificate of Authenticity.
The Fender Game of Thrones House Lannister Jaguar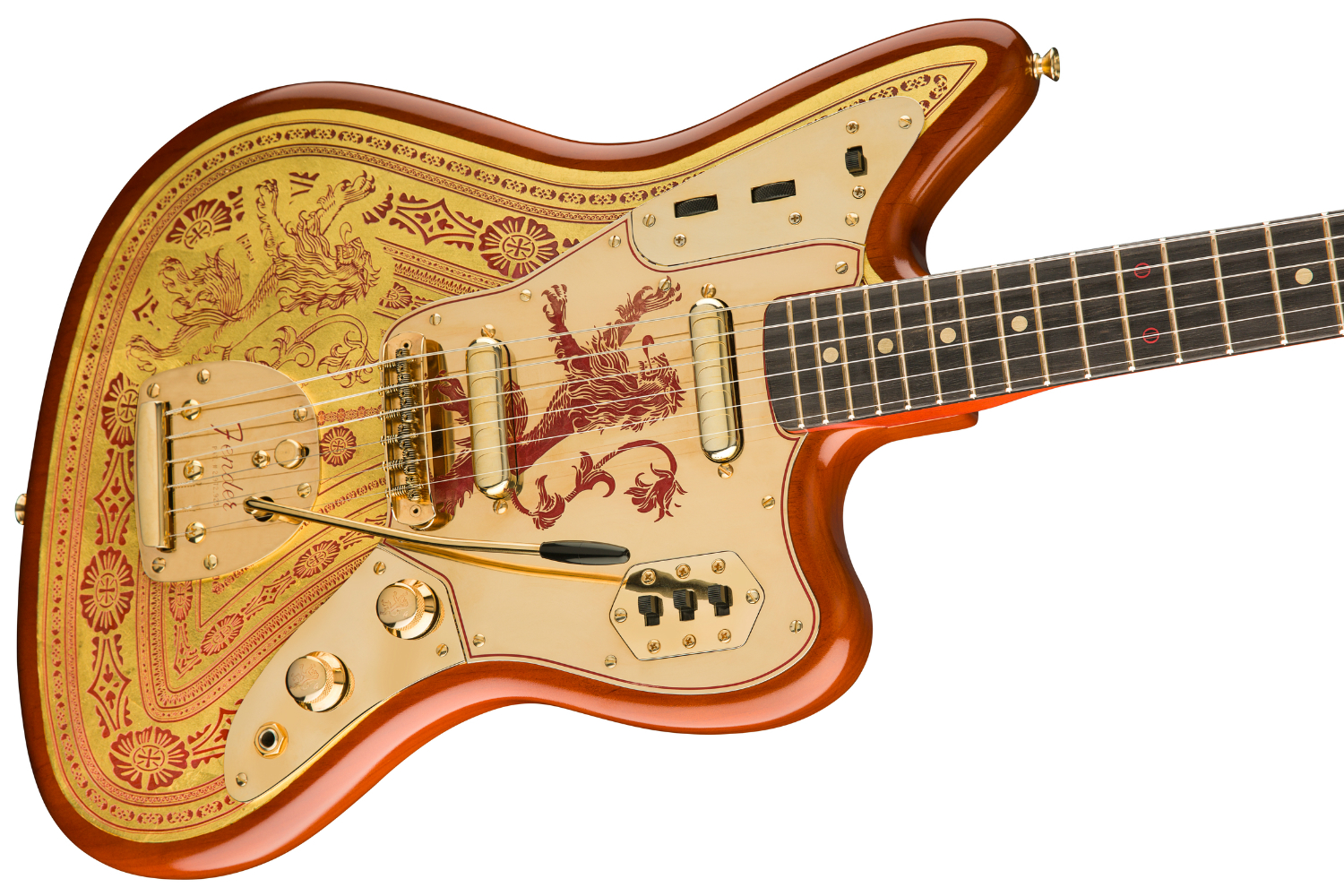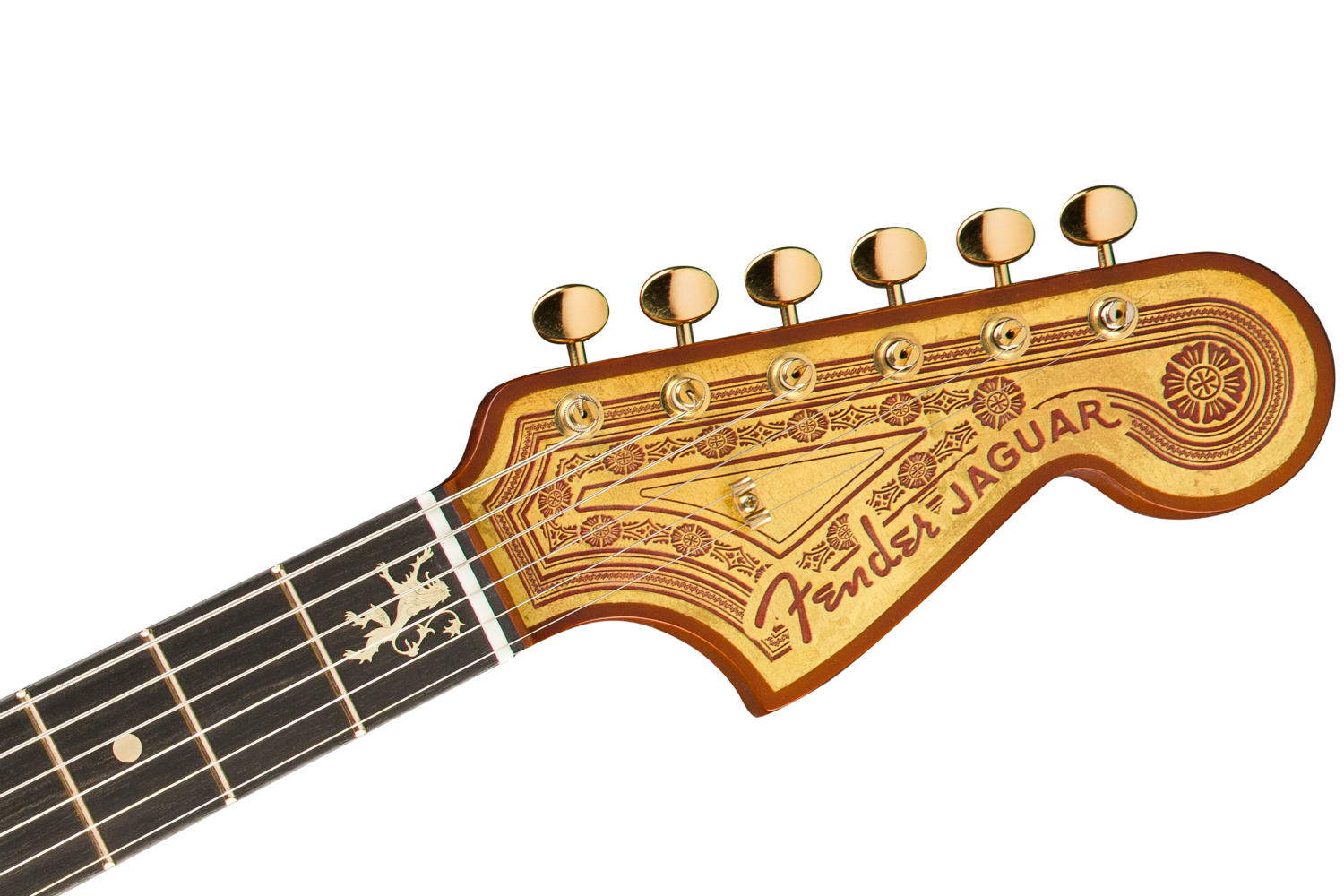 The House Lannister Jaguar dazzles with a 24k gold leaf finish over a lightweight alder body and features heraldic carvings that wind all over the front, back, and headstock. The vintage-style Jaguar wiring, tremolo tailpiece and bridge are souped up with a gold-plated control plate as well as twin hand-wound fat '50s single-coil Stratocaster pickups for a rich, refined tone. Engraved brass dot position markers along the neck lead to an elegant lion sigil at the first fret; the 12th fret features two throne "O" inlays carved from coral.
Priced at $30,000, it comes in a custom gold Tolex and crushed velvet-lined hardshell case with matching strap and Certificate of Authenticity.
The Fender Game of Thrones House Targaryen Stratocaster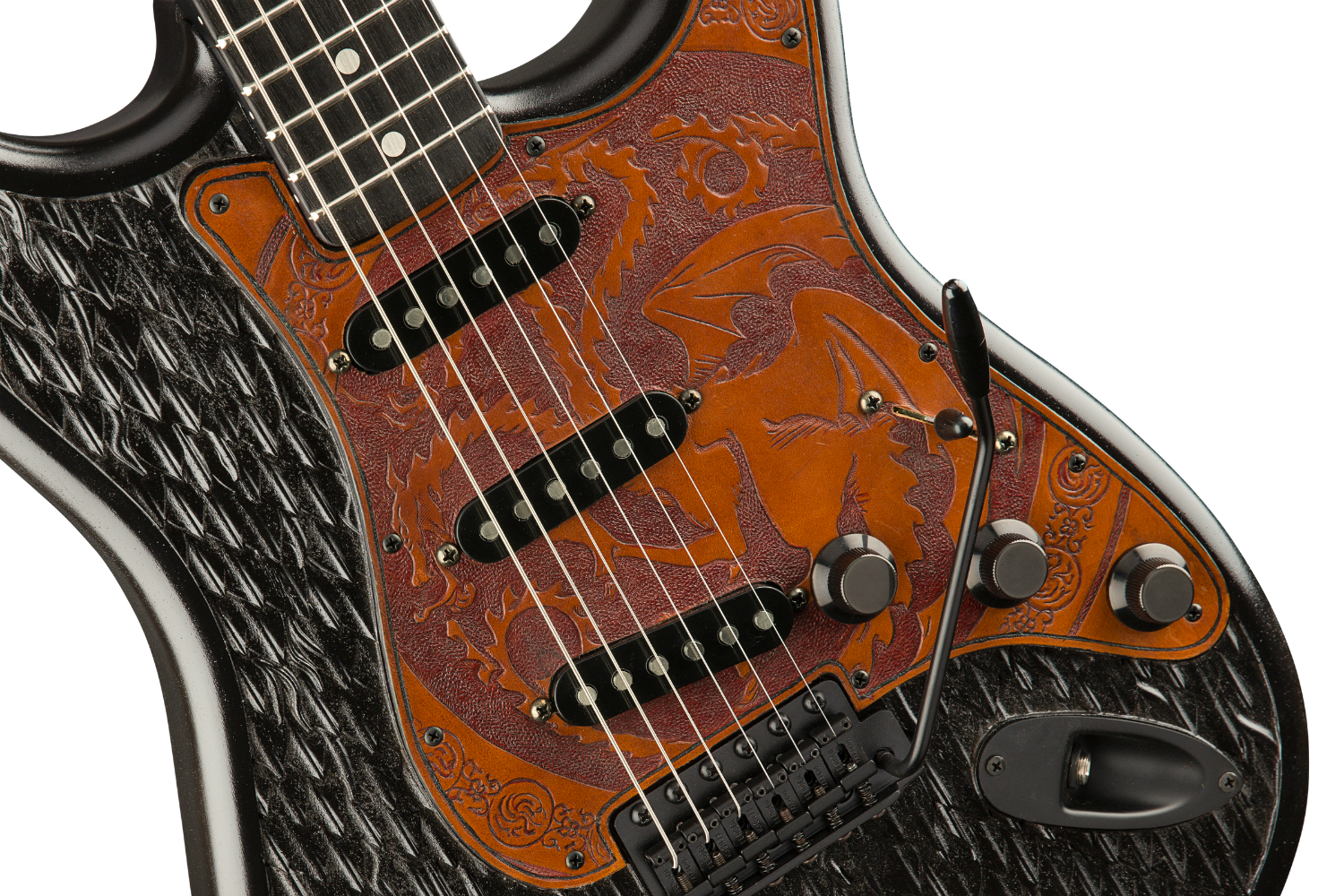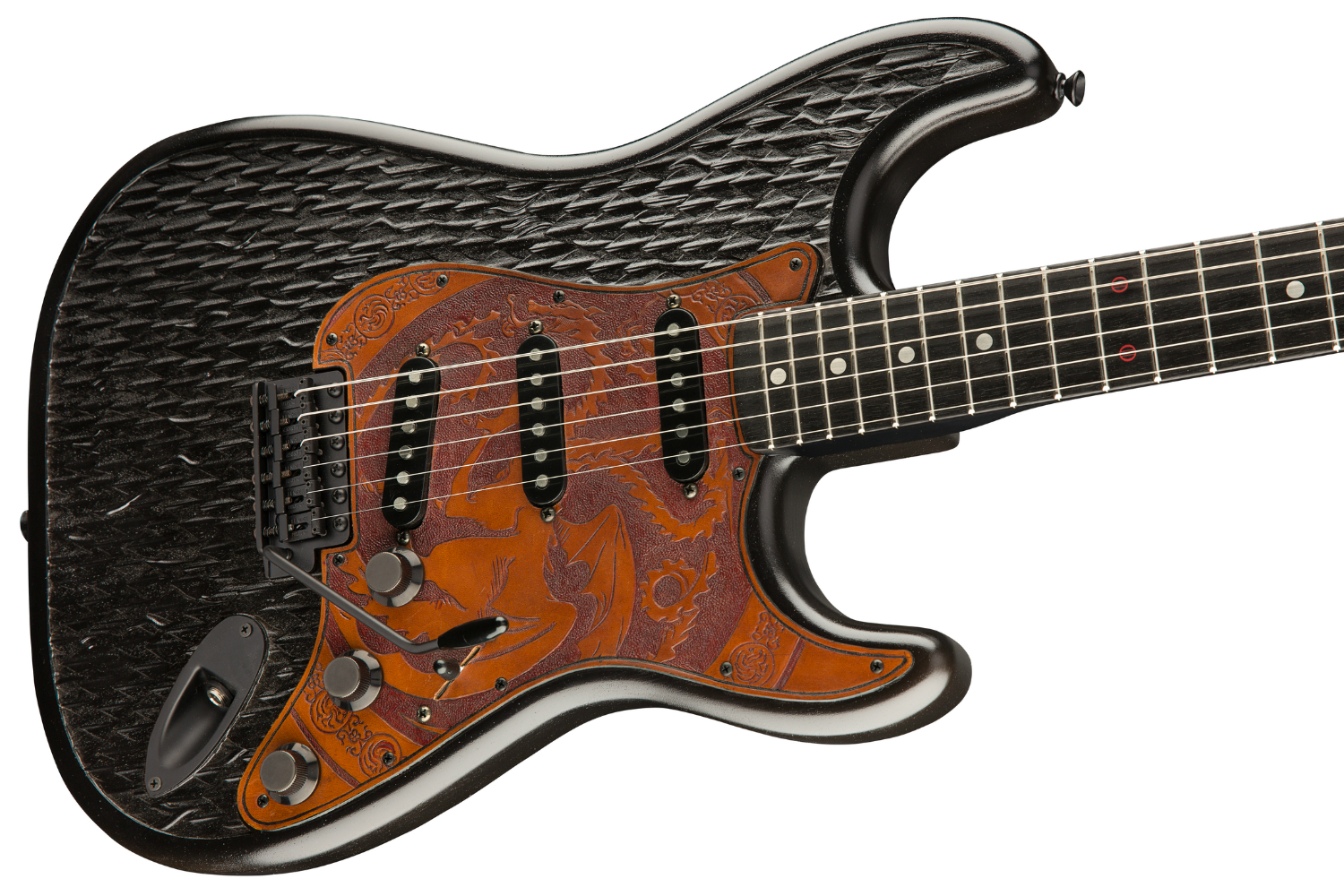 Yes, those are dragon scales you see on this guitar body. Carved out of lightweight alder and finished with a unique satin "Dragonglass Black" paint, this smoke-hued Strat breathes fire with three hand-wound "Texas Special" single-coil Stratocaster pickups. The hand-cut sterling silver position markers end with an elegant dragon sigil at the first fret, while an exquisite hand-tooled and stained leather pickguard bears a three-headed dragon sigil. Black hardware, five-way switching, custom modern wiring, and vintage-style six-screw synchronized tremolo with bent-steel saddles make it a bona fide shredding machine.
Priced at $35,000, it comes in a custom reptilian embossed leather hardshell case with matching strap and Certificate of Authenticity.
We always thought there was something familiar about those Game of Thrones costumes — the hardware, the fur, the high shoulders, the big jackboots — and now we know why. They look a whole, whole lot like the wardrobe of a death metal band. Put these axes in the hands of Jon Snow, Jaime Lannister, and Arya Stark, give the Mountain a double-necked bass and Cersei a mic and a tambourine, and you'd have a stadium rock concert for the ages.
Born from a two-year collaboration with GoT creator and avid guitarist D.B. Weiss, each guitar from the Fender Game of Thrones Sigil Collection is built to order in the Fender Dream Factory.
Editors' Recommendations