Falling Water may be one of the most famous homes in the world and its designer one of America's most prolific and beloved architects. Frank Lloyd Wright designed over 1,000 structures during his more than 70-year career, but he didn't just design buildings. Wright oversaw every detail of his edifices, right down to the windows, creating custom designs for each project.
Now, the Frank Lloyd Wright Foundation has announced a new initiative to remind people of Wright's other side. Partnering with various artists, the Wright Foundation has granted licensing to certain companies to allow for the creation of a line of products that feature the architect's iconic patterns.
Here's a roundup of our favorite home decor pieces from the new lifestyle brand now available on Amazon .
What to Buy from Amazon's Frank Lloyd Wright Shop
Bulova Frank Lloyd Wright Luxfer Prism Wall Clock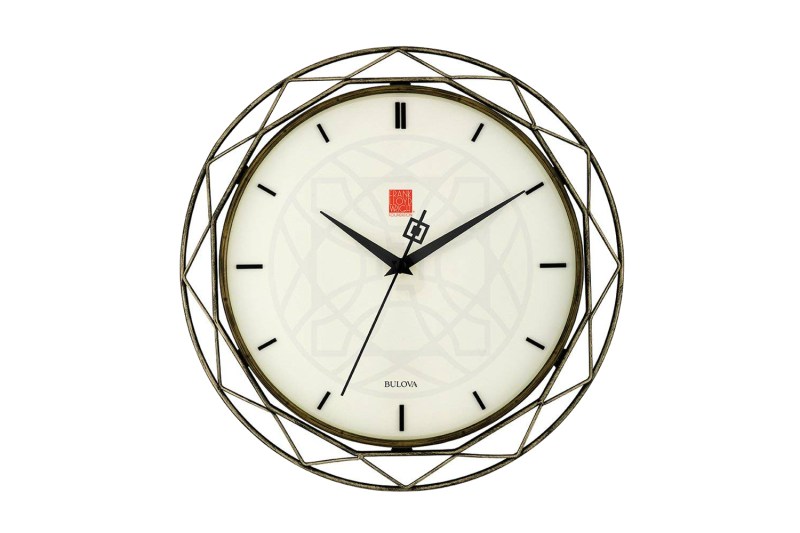 While his intricate art glass window patterns get all of the attention, Wright also designed a patented set of Luxfer Prisms for the American Luxfer Prism Company. This unique pattern can be seen in the bronze frame of the clock as well as in silhouette on the off-white face.
Frank Lloyd Wright Tree of Life Design Doormat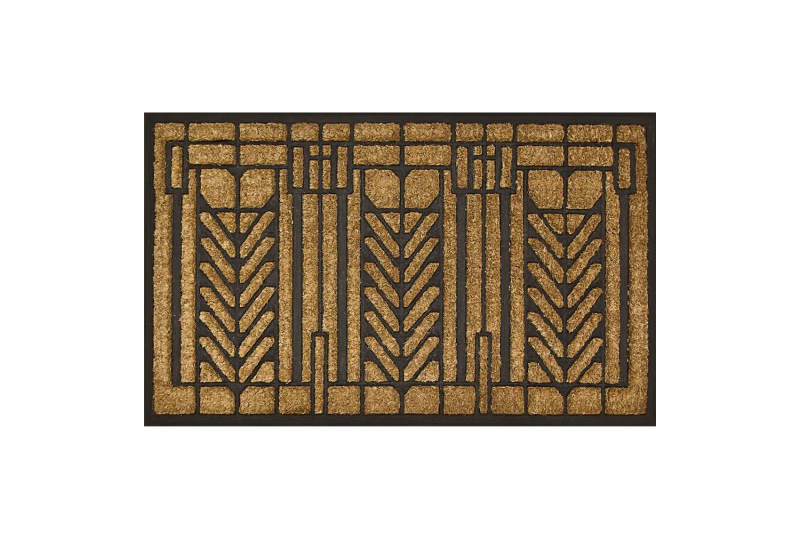 The most famous pattern of art glass Wright ever created, the Tree of Life, was designed for the home of Wright's friend and client Darwin D. Martin. The simple geometric form is a timeless look that creates a stylish welcome mat for your visitors.
Frank Lloyd Wright Beachy House Mailbox
Don't let the name fool you, this isn't a mailbox inspired by beach decor. The inspiration comes from the gable-roofed Peter A. Beachy House, remodeled by Wright in 1905. The powder-coated steel mailbox has a trim pattern reminiscent of the custom windows that can be seen on the second floor of Beachy House. Who knew so much style could go into something as simple as a mailbox?
Frank Lloyd Wright Beth Shalom Globe
Frank Lloyd Wright is best known for his home designs, but the architect worked on countless public buildings as well. The Beth Shalom Temple in Pennsylvania is known for its pyramidal shape. Wright created custom pyramidal planters for the inside of the temple and it is this design that inspired the base of this illuminated desktop globe.
Frank Lloyd Wright Art Glass Designs Absorbent Coasters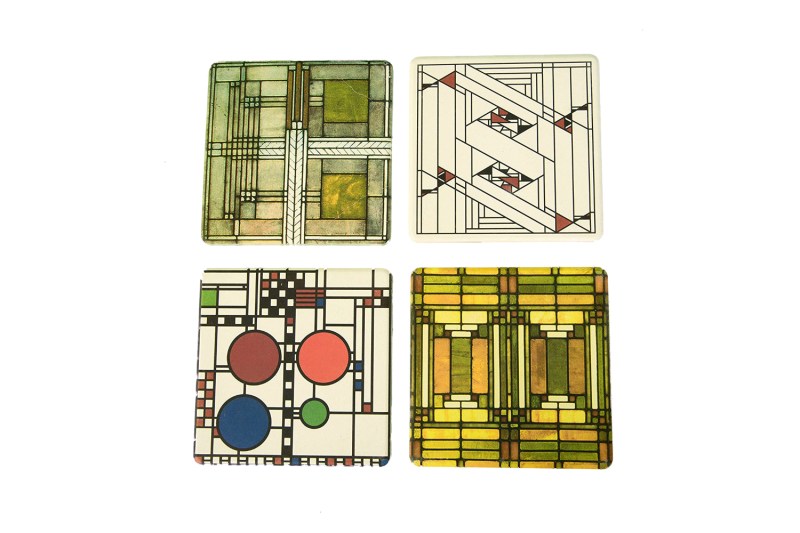 If you've invested in good quality furniture, you know coasters are a must. Nothing is more frustrating than those unsightly water rings. Coasters typically aren't a "high style" item, but this set of four inspired by Wright's famous art glass windows puts a classy twist on a common item.
KAF Home Frank Lloyd Wright Printed Table Placemat Set of Four
While we love the look of a clean, unadorned table, these placemats are hard to pass up. Inspired by an art glass concept created by Wright but never used in one of his homes, the simple monochromatic colors, with just a small pop of orange, make a great addition to any style table.
KAF Home Frank Lloyd Wright Printed Throw Pillow Cover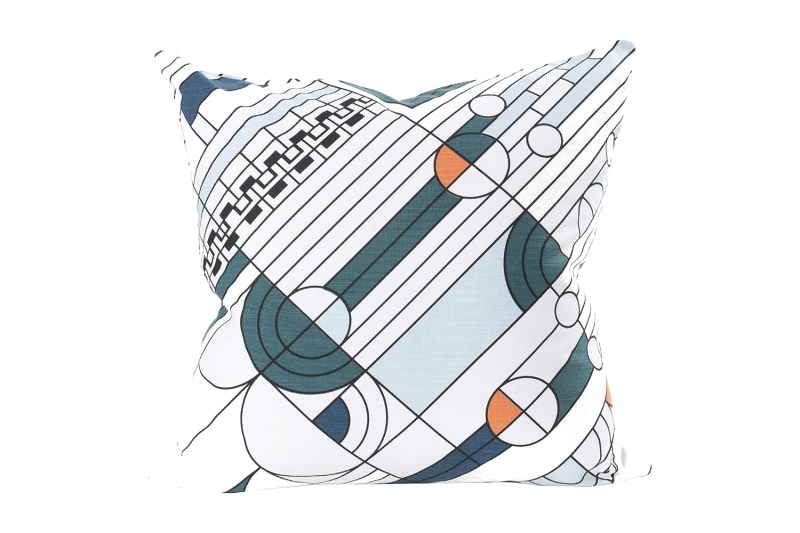 Saguaro Forms and Cactus Flowers is one of Wright's most popular patterns, despite the fact that it was rejected for use by Liberty Magazine. The complex and brightly colored Saguaro was reimagined for these 20 x 20″ throw pillow covers, creating a contemporary twist on an iconic design.
While these are our seven favorite products from the new line, they are far from the only Wright-inspired pieces you can get. The new collection also includes everything from house numbers to luggage tags and even socks. Proceeds from every purchase go towards the Frank Lloyd Wright Foundation and their continued efforts to preserve the legacy of America's favorite architect.
And if you still can't get enough of FLW, check out some of his houses that recently went up for sale.
Editors' Recommendations