We've been dying for an overcast sky, pumpkins lining the sidewalk, a cozy sweater, and moody October book.
The fall literally screams for you to read, especially one of the many magical and monstrous horrors or fantasies suited for the month that revolves around all things Halloween. But about 25% of American adults said they haven't read a book (in whole or part) during the past year, which is a cryin' shame. Do it now, you filthy animals. This fall reading list makes it easy to re-initiate into the reading world since they're generally short, most are classics, and all are written with spellbinding prose.
Let's stay up all night-strung out on Edgar Allan Poe and pumpkin sugar cookies.
'The Tell-Tale Heart and Other Stories' by Edgar Allan Poe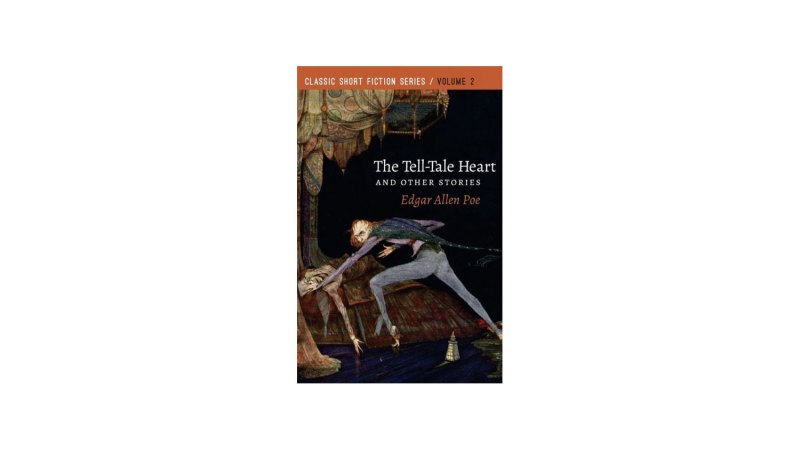 Edgar Allan Poe is the mac daddy of scary story writers. The Tell-Tale Heart is one of his masterpiece Gothic lit shorts that was published back in 1843 (years before we had so much as a prototype phone, let alone Stephen King to scare the crap out of us). The narrator of the story basically freaks the F out while trying to convince readers of his sanity… all while explaining his insane murder of an old man.
Quote: "For his gold I had no desire. I think it was his eye! Yes, it was this! He had the eye of a vulture –a pale blue eye, with a film over it. Whenever it fell upon me, my blood ran cold; and so by degrees – very gradually –I made up my mind to take the life of the old man, and thus rid myself of the eye forever."
'The Haunting of Hill House' by Shirley Jackson
Before it was a 2018 Netflix TV show, The Haunting of Hill House was a Gothic novel published in 1959 that set the precedent for all haunted house books to follow. This terrifying, yet psychologically rich book gets our vote for the best literary ghost novel in all of 20th-century literature. Occult scholar Dr. Montague shows up at a notoriously haunted house for proof of supernatural occurrences alongside three other visitors. The house breaks them down in a read that is all-at-once transformative, unnerving, and will make you never go anywhere reportedly haunted again.
Quote: "Am I walking toward something I should be running away from?"
Read It
'Nausea' by Jean-Paul Sartre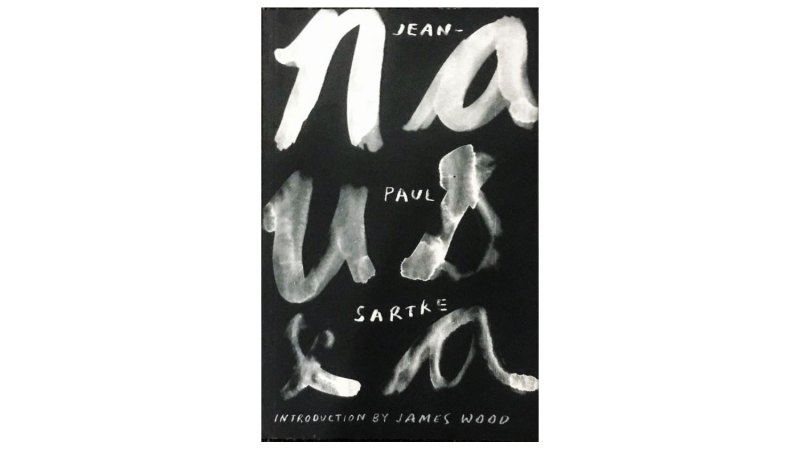 The fall carries with it a collegiate quality that begs for existential ruminations and a dash of early-20s self-loathing. Hence,  Nausea by Sartre, where French writer Antoine Roquentin catalogs every sensation of his horrifying existence until he becomes overcome with crippling nausea. It won the 1964 Nobel Prize in Literature, ok?
Quote: "Little flashes of sun on the surface of a cold, dark sea."
Read It
'Misery' by Stephen King
Now that Castle Rock Season 1 is over on Hulu, we've enjoyed slipping back into some of King's most luxurious and freaky works, like the psychological horror novel Misery. Famous writer Paul Sheldon is kept prisoner in the house of crazed fan Annie Wikes, who forces him to modify the plot of his book series to please her. Don't rely on the movie (although it's a great adaptation) to give you all the juicy, jolting details. Plus, we love the novel's weird ending way better.
Quote: "I am your number one fan."
Read It
'The Legend of Sleepy Hollow' by Washington Irving
Dating back to 1820, Washington Irving released The Legend of Sleepy Hollow in a collection of 34 essays and shorts, but don't bother getting the full volume, just Kindle this one story. A Dutch settlement in colonial New York, Sleepy Hollow, renowned for its ghosts and hauntings, is the setting where schoolmaster Ichabod Crane sees The Headless Horseman. Ichabod goes head-to-…not head with the ghost rider, unearthing mystery and legend in the process. It's sort of a Gothic love story also. Watch the Johnny Depp movie after you read the short.
Quote: "How often did he shrink with curdling awe at the sound of his own steps on the frosty crust beneath his feet; and dread to look over his shoulder, lest he should behold some uncouth being tramping close behind him!"
Read It
'Dracula' by Bram Stoker
You know the drill, the most famous vampire of all time makes his first appearance in this turn-of-the-century Gothic drama. Dracula wants to move to England from Transylvania to drink new blood and create more vamps, however he has to square off against Abraham Van Helsing. The jewel in this story is its intricacy… Plus it's wicked to see how the first vampire in literary history was penned into existence.
Quote: "For the dead travel fast."
Read It
'The Strange Case of Dr. Jekyll and Mr. Hyde' by Robert Louis Stevenson
Our modern reference for someone with dual personalities (a dark side and a light) can be credited to this strange novella. A London lawyer investigates the bizarre nature of his old friend Dr. Jeckyll and his evil counterpart, Mr. Hyde. Written in the 1800s, not only is this story prime October-vibes, but it's freakily accurate still today, in a dystopian depiction of the dichotomy of human personality and nature.
Quote: "With every day, and from both sides of my intelligence, the moral and the intellectual, I thus drew steadily nearer to the truth, by whose partial discovery I have been doomed to such a dreadful shipwreck: that man is not truly one, but truly two."
Read It
'Scary Stories to Tell in the Dark' by Alvin Schwartz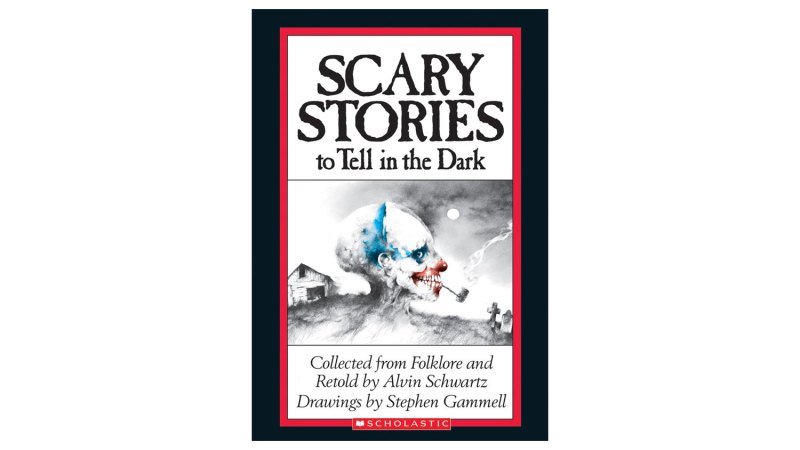 If you never read these scary stories in elementary school, don't talk to us until you have. Unearth the book that was, for many, the first exposure to horror writing. These used to be the most terrifying shorts as a child and are still perfect in adulthood, especially if you're hosting a casual dinner party with friends and want to do something other than play Cards Against Humanity. Up your throwback level and serve these 90s snacks while you're at it. Most of the stories are based in folklore and urban legend, like the oogy boogey Hookman. It was the #1 most challenged book during the 90s, when people tried to ban children from reading it.
Quote: "Check the children."
Read It
'Dante's Inferno (The Divine Comedy: Volume I, Hell)' by Dante Alighieri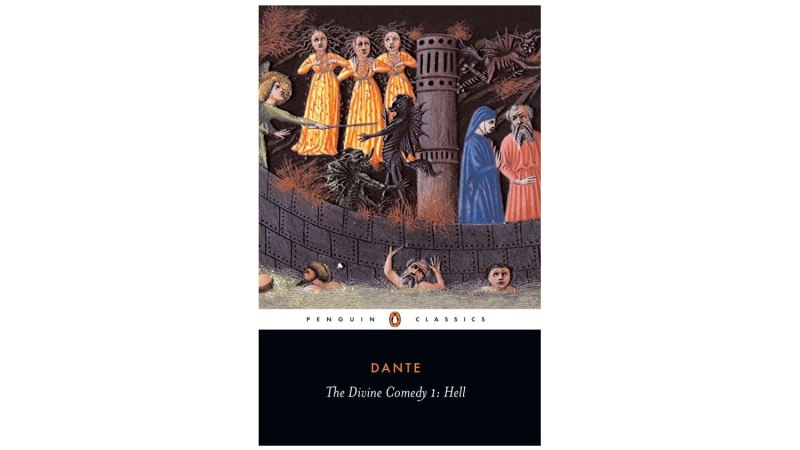 Technically, it's a massive 14th-century poem, but Dante's Inferno is the perfect reading material for a chilly fall afternoon with a hot coffee. Maybe don't read it before bed, though, since it follows the journey of Dante through hell itself. We don't feel it's necessary to read this one from start to finish, but you shouldn't go your whole life without at least reading some. The lyric lines are surprisingly beautiful at times for being about the underworld, so it's not all gloom and doom. Start a tradition to read a little Dante every October.
Quote: "Abandon all hope, ye who enter here."
Read It
'The Werewolf of Paris' by Guy Endore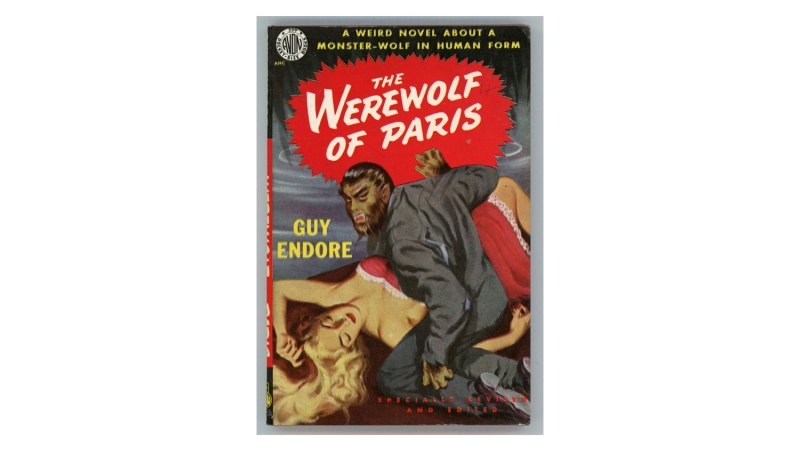 Horror novel meets love story meets historical fiction in The Werewolf of Paris, which blends fantastical elements with true events in a story that highlights the beast within man and man within beast. Werewolf, Bertrand Caillet, navigates life during the Franco-Prussian War and Paris Commune as he meets a girl at a canteen and she allows him to feed on her to avoid the effects of his transformation (they're in love). Fearing he will kill her, he goes out to feed on someone else and is caught, tried, and put into a prison infirmary. It's a cool book, cool story, and complete classic.
Quote: "Why should this one wolf be shut up for an individual crime, when mass crimes go unpunished? When all society can turn into a wolf and be celebrated with fife and drum and with flags curling in the wind? Why then shouldn't this dog have his day too?"
Read It
Editors' Recommendations