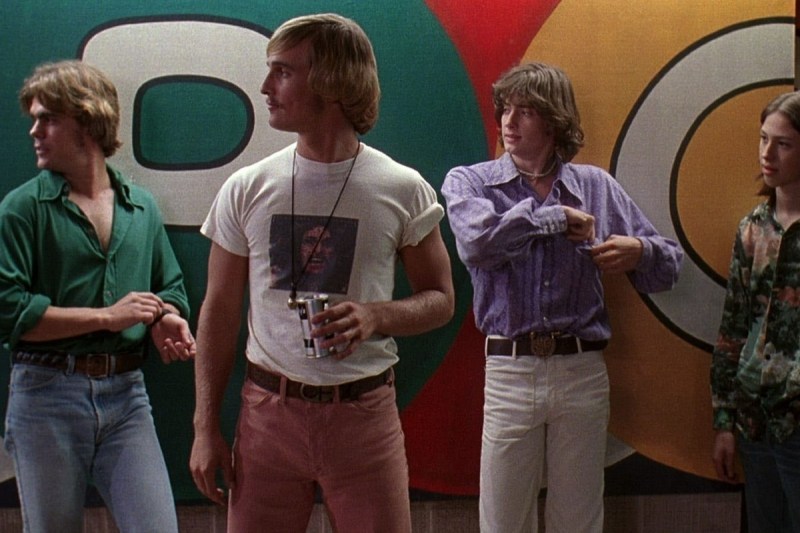 Some movies leave a mark so indelible that their greatness is taken for granted. Jaws. 2001: A Space Odyssey. Pink Flamingos. These giants tread enormous footprints upon the landscape of film and inspired whole genres of copycats. I would like to proffer another title that is rarely thought to rank among those of such import: Richard Linklater's generation-transcending stoner dramedy Dazed and Confused.
At first blush, the movie Dazed and Confused might not seem worthy of such esteem, but that is only because — to the undiscerning eye — its caliber has been muddied by a mess of lesser high school graduation flicks. From the vantage of its 30th anniversary, however, it's apparent that this serious mediation on the fleeting nature of youth in the clothing of a teen stoner flick is something of a masterpiece.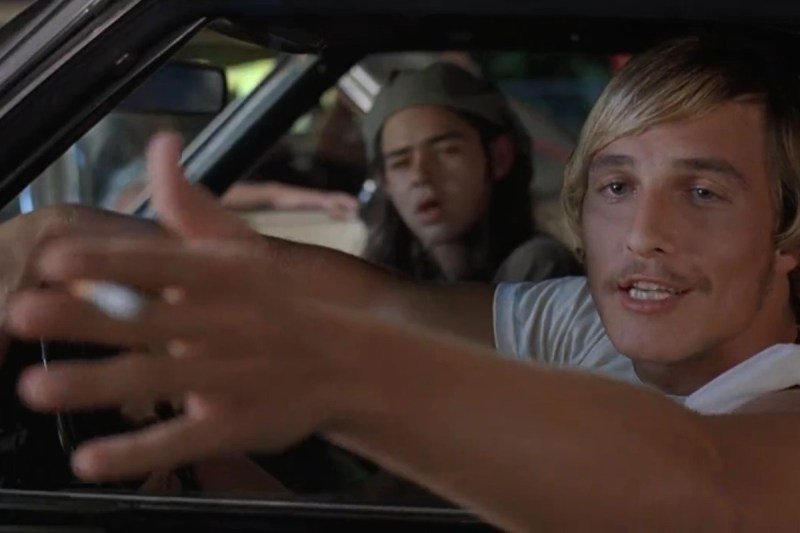 I get older, they stay the same age…
Dazed and Confused is a movie that defines timelessness and universality, ironically while portraying a very specific time, place, and perspective. Set in the Austin of 1976 and occurring entirely within a single day — high school graduation — and completely devoid of any perspective outside that of a bunch of high school teens (with the notable exception of Wooderson, of course), the context may be hyper-specific, but the impact is ecumenical.
Ostensibly, the story of graduating baby boomers, the movie was released in 1993, directly into peak Gen-X years, found financial success nearly a decade later among early millennials, and today it's comfortably considered a classic. It's a story and movie that have aged well, and in the process have repeatedly found relevance with new generations of viewers.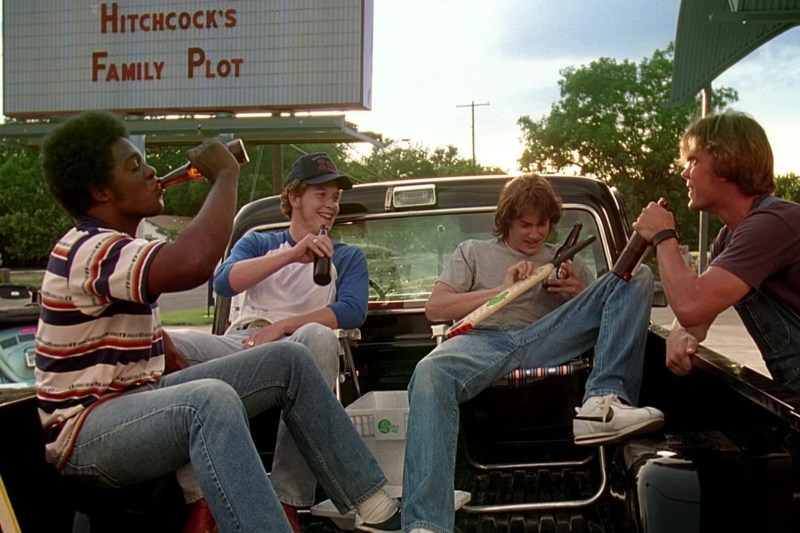 Deceptively smart
Like the emerging adults it portrays, there's a brilliance to Dazed and Confused that can go unappreciated through the haze of weed and bro jokes. It's a deeply intelligent film, both thematically and technically.
Behind the camera, it's in many ways a graduation story for Linklater himself. This was his first big studio movie after his little indie film Slacker, which he'd shot for just over $20,000. After Dazed, Linklater would go on to create great works like Boyhood, and of course, the Sunset trilogy, as well as a smattering of commercially successful movies of varying quality. Technically speaking, Dazed presents a clear example of Linklater's talent as a director. Many of the shots are outright beautiful, the 1970s vibes are spot on, and it wields its pure-gold soundtrack as well as contemporaries like Pulp Fiction and Goodfellas.
This is, when all is said and done, a gorgeous movie to watch, both for the eyes and ears.
And the story that movie contains delivers a genuine, emotional impact. Dazed is funny — and not dick-in-pie funny like so many of the imitators that would follow. Its humor is frequently as thought-provoking as it is laugh-provoking, but more than that, this is a movie that makes you feel something real — that sensation that time is slipping past, that maybe it already has. That maybe nostalgia is all there ever is, and we're all just a bunch of ex-football jocks reliving old glories from the field and aging Woodersons lusting after youth.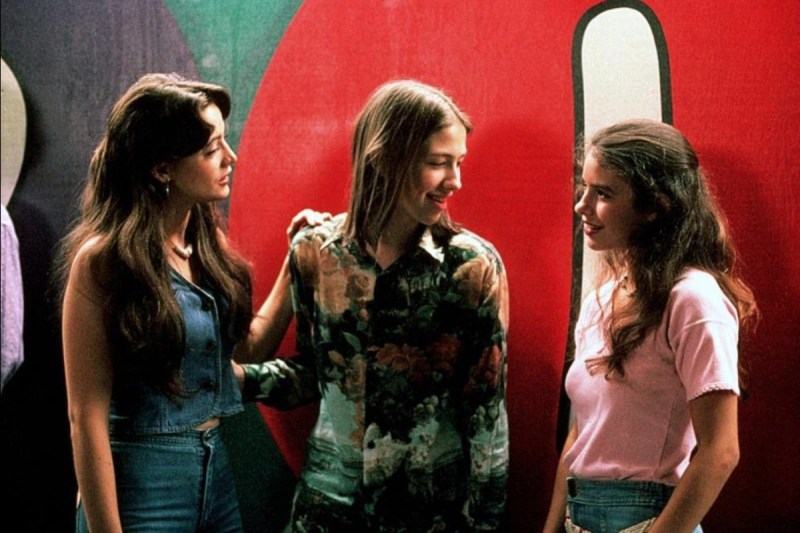 Cultural impact
While Dazed and Confused drew much of its influence from 1980s high school titles like the Breakfast Club, Fast Times at Ridgemont High, and Pretty in Pink, Linklater's 1993 entry into this tradition kicked off a trend that continued through the '90s, resulting in a burst of copycat coming-of-age tales of uneven quality. It's a direct path from Dazed and Confused to Clueless and Empire Records, then on to late-90s backwash like American Pie and Road Trip. The niche circled around and became good again with installments like Superbad and the more recent Booksmart.
We can credit Dazed with introducing the world to Matthew McConaughey, and of course, Matthew McConaughey's most renowned catchphrase: "Alright, alright, alright." Here you'll find Ben Affleck in his first prominent role, and another Dazed and Confused character actor, Adam Goldberg, front and center in his first role altogether. Not to mention Parker Posey, Renee Zellweger, and Joey Lauren Adams.
And let's not forget that soundtrack. There are no musical performances in the whole thing (except for Milla Jovovich's acoustic ditty about aliens), but still, it's considered one of the greatest rock-and-roll films of all time.
The director
In the end, Dazed and Confused achieved masterpiece status because it so perfectly captured and portrayed a particularly vulnerable experience that was common to all — the feeling of the past slipping away and uncertainty about the future to come. Linklater has repeatedly proven his ability to accurately and engagingly deliver such intimate portraits. Of the experience of love through the Sunrise trilogy. Of family in Boyhood. Of addiction in A Scanner Darkly. Even of one's love of music in A School of Rock.
With Dazed and Confused, Linklater first did what he went on to repeatedly do so well: touch on the deep emotional experiences that arise through basic, foundational human events. Graduating from school. Growing into adulthood. Navigating the complexities of friendship.
Here we are. 30 years later, and its message still rings true: You just gotta keep on livin' man. L-I-V-I-N.
Editors' Recommendations