If you're shopping for the best Tempur-Pedic mattress deals, your timing is excellent. Tempur-Pedic regularly scores first place in customer satisfaction with retail mattresses. Shoppers looking for mattress sales seek Tempur-Pedic mattress sales for the greatest savings on a mattress famous for delivering a good night's sleep. We scoured the internet for the best Tempur-Pedic mattress deals available today, and we're here to tell you all about why they're worth your time and money.
Mattress Sales Happening Today
Tempur-Pedic Mattress Sale: Best Deals Today
Tempur-Topper Supreme —

Tempur-Adapt —

Tempur-Breeze — f
Tempur-Topper Supreme — from $199, was from $419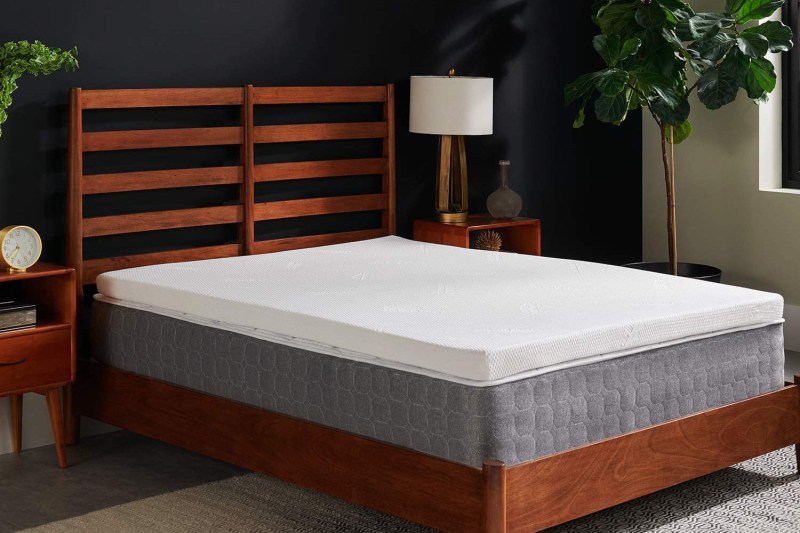 Why Buy:
3-inches of Tempur support
Washable cover
Responds to your weight accordingly
Cooling surface
If you don't want to go through the hassle of buying a whole new mattress, a great mattress topper can help a ton. That's why the Tempur-Topper Supreme is worth your time and money. It offers many of the benefits of a Tempur mattress without needing to replace the whole thing. It provides customers with three inches of Tempur material so you get plenty of comfort. The proprietary formulation adapts to your weight, shape, and temperature so you get fully personalized support. Whether you're a side sleeper or a back sleeper, the Tempur-Topper Supreme feels good under your limbs, easing any aches and pains that may have developed throughout the day.
Thicker than many other mattress toppers, it feels almost like using a whole new mattress thanks to the Tempur-Topper Supreme never breaking down and losing shape. Instead, it feels far more durable than regular memory foam it will last you many years. That's further helped by the fact it has a removable and washable cover so you can easily clean it when needed. Dust-mite and allergen-resistant, it's ideal for anyone with allergies too, keeping them safe from any risks. Want even more? Well, the Tempur-Topper Supreme is also designed to be more breathable than its competition so it keeps you cool throughout the night. It does a great job of minimizing heat retention so you'll never feel excessively sweaty at night.
The beauty behind the Tempur-Topper Supreme is that it's versatile, too. Unlike a regular mattress, you can use it for all kinds of situations. Whether you're going camping or you simply need a temporary mattress for an overnight guest, the Tempur-Topper Supreme works far more effectively than having to find the room for a full-scale mattress. If you're keen to sleep on a cloud, this is an inexpensive way of enjoying precisely that, no matter where you are.
Tempur-Adapt — from $1,949

Why Buy:
Extensive protection
Motion cancellation
Fantastic cooling technology
Adapts well to your body
The Tempur-Adapt offers some fantastic layers of comfort to ensure that you sleep better than ever before. Designed to be a medium firmness, it has a four-centimeter comfort layer that offers a softer feel so that it works well with other materials so you can relax while feeling supported. Alongside that is the original Tempur support layer which means you get all-night adaptability as you sleep. The thinking is that Tempur material is designed to adapt and respond to your weight, shape, and temperature, so you never get too hot and you never feel uncomfortable.
Alongside that, the Tempur-Adapt is also designed to ensure that motion cancellation is fantastic. Find yourself waking up every time your partner moves in the night? The Tempur-Adapt stops that from happening so that you can both sleep undisturbed by the other person. Even when you're tossing and turning, the Tempur-Adapt is designed so that all your pressure points are fully absorbed by the mattress, so you get a comfortable night without any sore limbs in the morning. Essentially, it adapts as the name suggests, adjusting whenever you need it to so that the mattress kind of follows your movements appropriately.
In addition to all that, the Tempur-Adapt also uses high-performance cooling yarns that are carefully woven into the cover. A cooler mattress means you can fall asleep faster and that's got to be the end goal for any time you're going to bed. An open-cell structure further helps matters as you get plenty of coolness flowing through the mattress at all times. Designed with maximum comfort and fantastic cooling in mind, you simply can't go wrong with the Tempur-Adapt. It's incredibly comfortable, being just the right kind of firmness for most bodies. Consistently winning awards across the board, you'll be delighted with this investment and you'll look forward to sleeping every night.
Tempur-Breeze — from $3,949, was from $4,449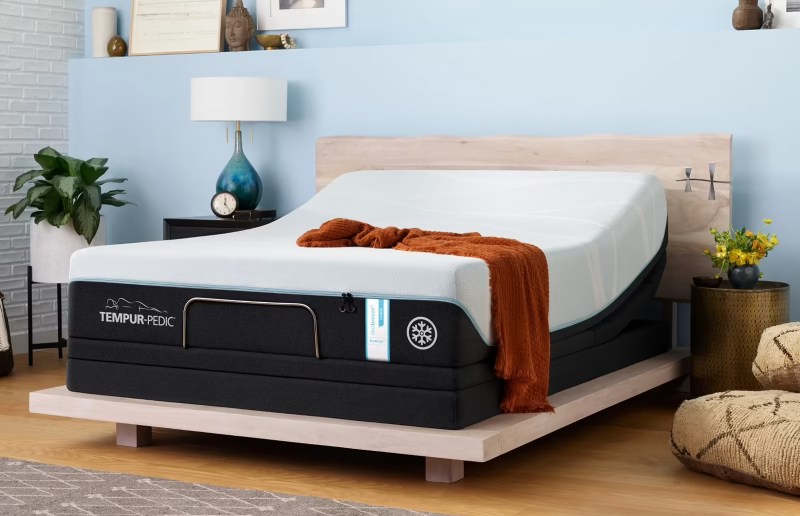 Why Buy:
The coolest sleep environment possible
Extensive pressure relief
Excellent motion cancellation
Plenty of layers of protection
If you positively hate feeling even a tiny bit too warm in bed, you need the Tempur-Breeze and easily one of the best Tempur-Pedic mattresses. It's the ultimate in technology for ensuring that you get a cool night's sleep every time. It promises to help you feel up to three degrees cooler throughout the night than its competitors. That's thanks to its innovative materials that work together from cover to core so you stay cool. Everything about the Tempur-Breeze is breathable. It has a SmartClimate Cover System that instantly makes you feel cool, while also being easy to remove any time you need to machine wash it. Underneath that layer is a PureCool+ layer that uses Tempur's innovative Phase-Change material to absorb excessive heat and enable better airflow at all times. Finally, there's the Tempur-CM+ material which means that heat and humidity that would normally be trapped in your covers is cycled out of the mattress instead.
None of that would matter if the Tempur-Breeze wasn't comfortable but it really is. It has a five-centimeter comfort layer that's designed with maximum airflow in mind (of course) along with a support layer of the same depth so you feel suitably protected. A firm design, the Tempur-Breeze offers extensive pressure relief for your entire body. No matter if you're a back sleeper or a side sleeper, your limbs are all protected even awkward areas like your hips or trunk.
When sharing a bed, you won't have to worry about being disturbed either. Unparalleled motion cancellation ensures that even if your partner is prone to tossing and turning, you won't be disturbed by what's going on. It's the ultimate way to avoid bad nights, arguments, and general irritation. Expertly designed, within minutes of laying down on the Tempur-Breeze, you'll start to feel cool and relaxed with that sensation only improving as time goes on.
Editors' Recommendations