Stallone movies. Just these two words evoke a complex set of images, most of which are men straining to hang onto the edge of mainstream society. Whether it's hanging from a cliff, jogging through the Russian winter, or fighting Wesley Snipes in a pacified future, Sylvester Stallone movies are almost certainly going to fulfill some primal desire for action and retribution.
Even with Sylvester Stallone's newest venture, Samaritan, receiving a squashed-tomato-worthy 40% score on Rotten Tomatoes, the film still carries that undeniable Sly Stallone vibe — a superhero who can't remain in seclusion because the world needs him. While the movie is being panned as "obnoxious and overbearing" right from the opening title sequence by critics like Odie Henderson (at RogerEbert.com), we're here to make sure that you don't forget the Italian Stallion in some of the best action flicks over the past five decades. Here they are in ascending order.
Stars
Perry King, Sylvester Stallone, Henry Winkler
Directed by
Martin Davidson, Stephen Verona
While the 1950s may seem like a far-gone era in the 2020s, in the 1970s, the post-WWII boom was only 20 years passed. That interim was just long enough to gloss over some of the decade's grimier aspects and apply a fresh sheen of nostalgia for leather-clad greasers crashing sock hops. Enter The Lords of Flatbush.
Like West Side Story (1961) before it, these duck-tailed bikers are more interested in juvenile hijinks and (eventually) falling in love than steamrolling through town and creating chaos along the way. Sly plays Stanley Rosiello, a member of a gang from the Flatbush neighborhood in Brooklyn, New York. As the boys chase girls, boost cars, shoot pool, brawl in the street fights, and loiter at the local malt shop, life presents itself, forcing these teens to grow up and face adult responsibilities. 
Though The Lords of Flatbush adds quite a bit of saccharine to the rough biker aesthetic, the feel-good, coming-of-age flick fulfills its purpose. It also not only helped to launch Stallone's career, but provided the template for another classic American character: The Fonz. After starring in Flatbush, actor Henry Winkler would go on to reprise the role in another 1970s 1950s reboot: Happy Days.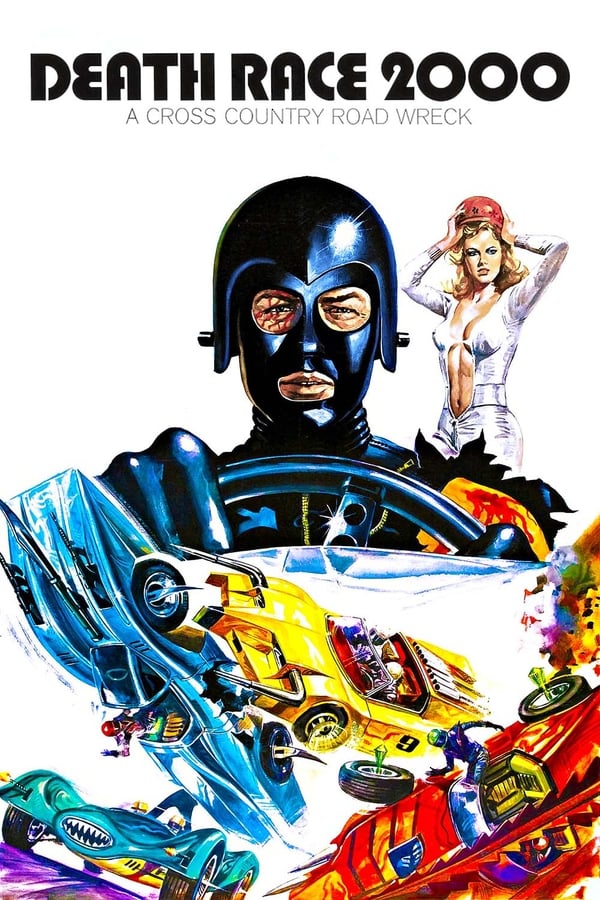 Genre
Action, Comedy, Science Fiction
Stars
David Carradine, Simone Griffeth, Sylvester Stallone
Before Rocky hit in all its red, white, and blue glory in 1976, Sly was doing all he could to catch onto Hollywood action flicks. After appearing as a greaser in Flatbush, Stallone jumped to the "future" in this dystopian version of what was to come — a society obsessed with fast cars and running over pedestrians. 
"This is a death race," actor David Carradine tells his passenger. 
Pretty simple wrap here: 1970s muscle cars vamped out with cheesy teeth, men in leather masks driving femme fatales, and flipping cars exploding into flames. Carradine plays Frankenstein, a man "built by the world's finest surgeons to drive the fastest car ever designed," while Stallone cruises in to crash the party as the tough-as-nails Joe "Machine Gun" Viterbo.
"You finish first or not at all," the preview's narrative asserts.
You won't have to think too much watching this one. Just sit back and see what an apocalyptic future looked like from the cheesiest of 1970s perspectives.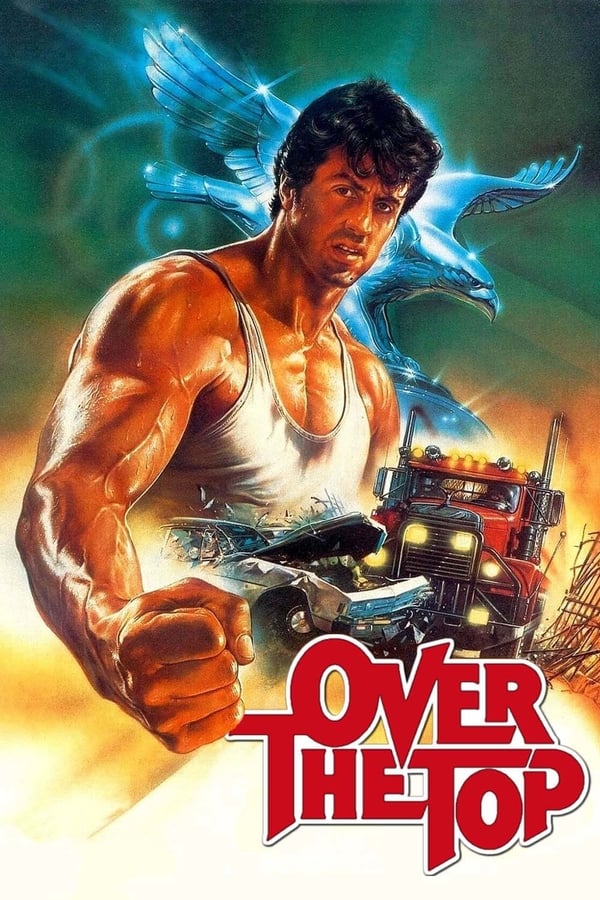 Stars
Sylvester Stallone, Robert Loggia, Susan Blakely
Directed by
Menahem Golan
After a string of hits that established Stallone as a true American action hero, Sly decided it was time to bring the world Over the Top, the arm-wrestling trucker film that somehow had gone unmade until 1987.
In true underdog fashion (caution: this theme may be recurring), no one believes in main character Lincoln Hawk (played by Stallone). His father-in-law, Jason Cutler (Robert Loggia) drives a wedge first between Hawk and his wife and then assumes guardianship of Hawk's son Michael (David Mendenhall). As a long-haul trucker with the world against him, there's only one way for Hawk to secure the funds to get his life and his son back: the World Armwrestling Championship in Las Vegas. The prize? $100,000 in cash and a $250,000 Volvo White Tractor Truck.
Can Hawk conquer the world via the strength of his right forearm? You'll have to plug into this 1980s man-versus-man classic to find out.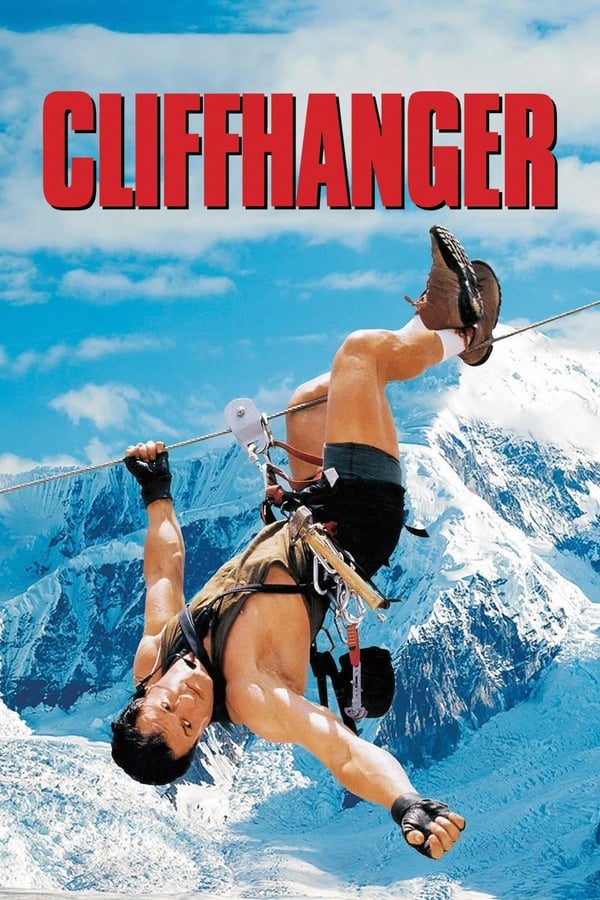 Genre
Action, Adventure, Thriller
Stars
Sylvester Stallone, John Lithgow, Michael Rooker
Stallone's work as a certified action star in the 1990s didn't change the main frame around his films. Despite his hallowed status, the actor still played the outsider seeking redemption. So it goes with Cliffhanger, which stars Sly as Gabe Tucker, a withdrawn mountain climber struggling with guilt after a fatal fall at his hands leads him to retreat from his work and his peers. This includes friend Hal (Michael Rooker) who blames Tucker for his girlfriend's death. 
After returning one last time to retrieve his things, Tucker and old flame Jessie (Janine Turner) receive a distress call that embroils them in a fiery search for $100 million in uncirculated bills, strewn in suitcases across the rocky peaks after an attempted air heist goes wrong. Opposite John Lithgow as Eric Qualen, a former intelligence agent turned psychotic killer thief, Cliffhanger is pure action saccharine. Character development takes a very distant second to a high-flying, high-altitude conflict. Despite rather unbelievable stunts (like free climbing a frozen mountain face), Cliffhanger makes the list based upon pure adrenaline rush. 
Stars
Sylvester Stallone, Talia Shire, Carl Weathers
Directed by
Sylvester Stallone
Several vehicles work because they are such perfect, exaggerated reflections of their time. Rocky IV is the perfect example. While Rocky chronicled the rise of a shining light from an often forgotten, gritty, blue-collar urban America in 1976, Rocky IV infuses the longshot with pure Reagan-era American jingoism in 1985 — a scrappy, freedom-loving boxer up against the mechanical military might of a cold Soviet empire, exemplified in this case by a beefed up, sweaty, and cold Dolph Lundgren as Ivan Drago. The plot finds Rocky emerging from retirement seeking revenge from Drago after the blond giant destroys Apollo Creed.
Taken for what it is (essentially pro-American propaganda), Rocky IV is a blast, especially its montages. (There are very few training segments that can stand up to the dichotomous sequence of Lundgren surrounded by cutting-edge Soviet technology versus Stallone's regimen in the Russian winter.)
Rocky IV's score perfectly encapsulates the film's controversial perspective: a 37% ranking on the critical Tomatometer and 78% audience score.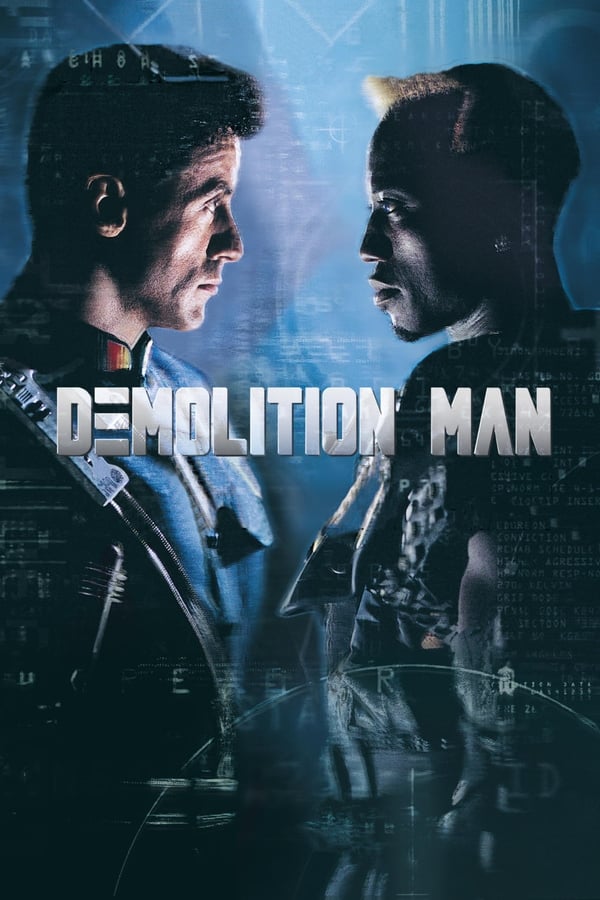 Genre
Crime, Action, Science Fiction
Stars
Sylvester Stallone, Wesley Snipes, Sandra Bullock
Directed by
Marco Brambilla
Chalk this high ranking up to adolescent memories. Certainly not the most celebrated of Sly films, Demolition Man successfully adds a dose of comedy to the typical Stallone action romp. Offering odd world developments like cryptic references to three seashells, and a world full of Taco Bells, the future of Demolition Man is a perfect placid setting for a 20th-century Stallone and antagonist Wesley Snipes to blow apart.
Stallone plays John Spartan, a reckless yet driven police officer who is cryogenically frozen after a failed rescue attempt takes the lives of innocents. Authorities awaken Spartan to a neutered 2032, seemingly crime-free, but with dark undertones and a tattered, unspoken-of underground. He's there to do battle with the also unfrozen and unhinged crime lord Simon Phoenix, played by the aforementioned Snipes. Along for the ride are 1990s stalwarts Sandra Bullock and the bumbling Rob Schneider. For a weird, fun ride through the near future and the near past, Demolition Man is well worth a watch.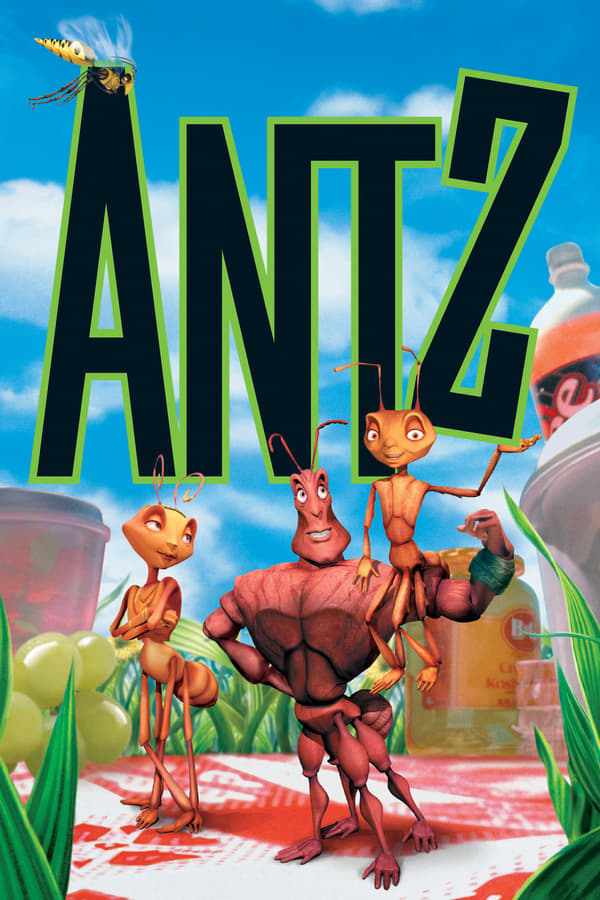 Genre
Adventure, Animation, Comedy, Family
Stars
Woody Allen, Sharon Stone, Dan Aykroyd
Directed by
Eric Darnell, Tim Johnson
An oft-forgotten footnote, Stallone stepped out of his action lane to lend his voice to Weaver, an animated ant that joined a star-studded cast in the first wave of computer-animated films. Antz did not do as well at the box office as its rival, A Bug's Life, but fares much better over the test of time, at least according to this critic.
Woody Allen voices the titular Z who falls in love with Princess Bala (Sharon Stone) and embarks on the classic hero's journey. The anxious Z's odyssey to return to his colony to save it from termites and inner subversion is ultimately a metaphor for questioning authority and the consequences of blind loyalty. It's a complex brew from Dreamworks that received critical acclaim and poor scores from an audience looking for a simpler family film. Don't take their word for it, though. Antz is an unappreciated classic.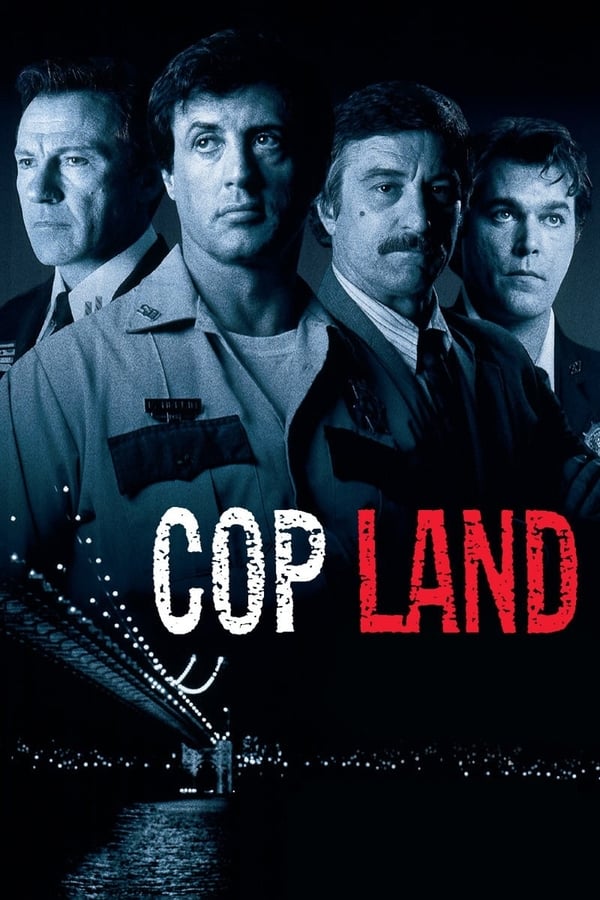 Genre
Action, Crime, Drama
Stars
Sylvester Stallone, Harvey Keitel, Ray Liotta
Directed by
James Mangold
The late 1990s found Stallone aiming for headier, more expansive roles. In addition to Antz, Stallone also took on the role of Freddy Heflin, a small-town New Jersey sheriff embedded as the hub in a situation he didn't ask for in Cop Land.
When hotheaded New York City super-cop Murray Babitch (Michael Rapaport) reportedly commits suicide after an ugly, racially motivated incident, idealistic internal affairs officer Moe Tilden (Robert De Niro) comes knocking on Heflin's door. Caught between helping clean up cop corruption and pressure from the crooked NYC cops who populate his small town, Heflin must either answer justice's bell or keep his hide by keeping up the charade. Also featuring Ray Liotta and Harvey Keitel as a couple of the bad guys, Cop Land is a morality tale that remains well worth its screen time.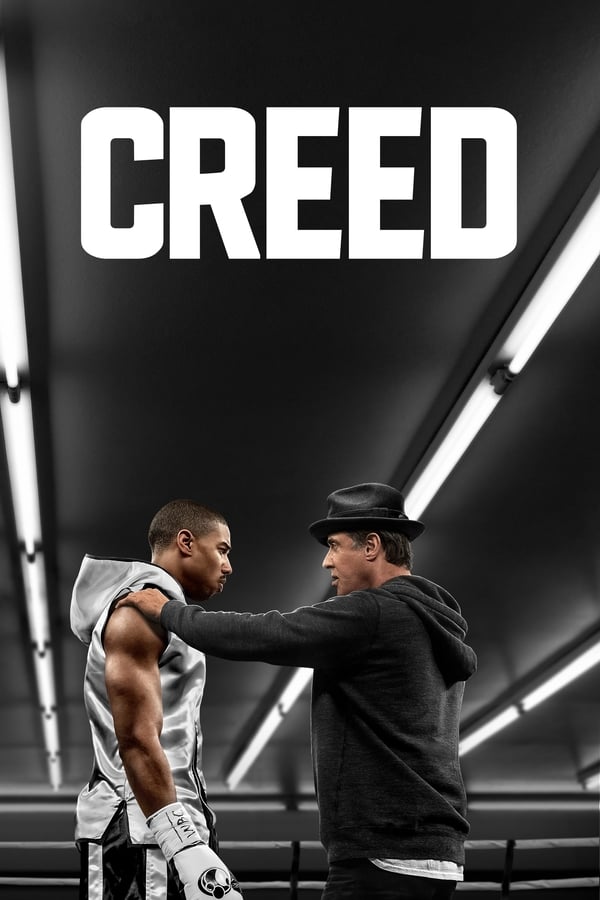 Stars
Michael B. Jordan, Sylvester Stallone, Tessa Thompson
Over four decades after the Rocky franchise began, Stallone and Michael B. Jordan delivered one of its best installments. The seventh film in the series finds new blood and innovative direction in returning audiences to the gritty streets where everything began. This time, instead of a small-time boxer, we find the ambitious Adonis (Jordan) whose father, Apollo Creed, died in the ring when the boy was an abandoned baby. Still, boxing is in Adonis' blood and he seeks the best boxer he knows to train him: Rocky Balboa.
The plot follows the Rocky formula (a relative unknown eventually matched against a champion), but manages to intertwine the realistic story of an aging boxer. Balboa's wife and trainer have now passed on and the man himself is facing health problems in addition to brain-trauma-induced neuroses. Creed manages to capture all of the lovable underdog bravery as its predecessor while weaving in the drama that many former combat athletes might face later in life.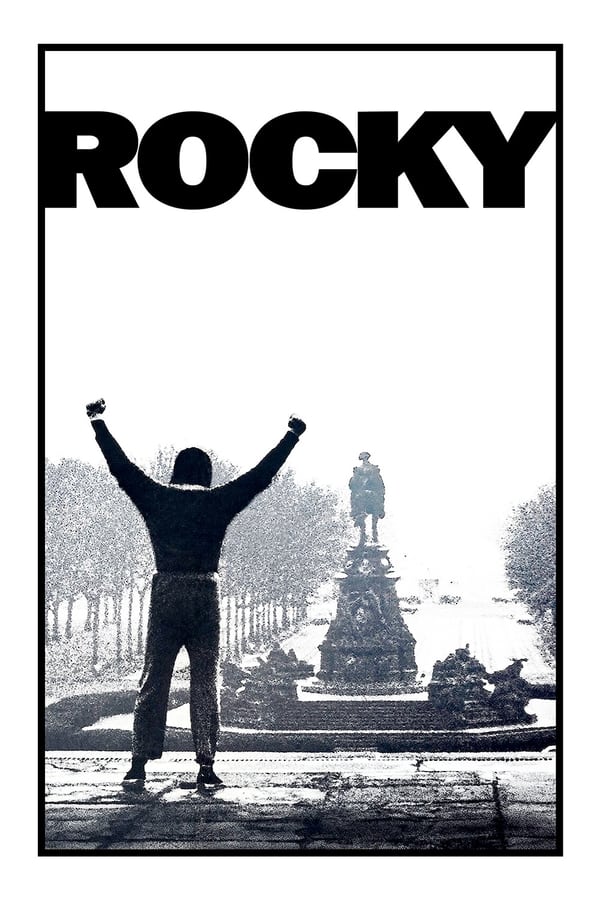 Stars
Sylvester Stallone, Talia Shire, Burt Young
Directed by
John G. Avildsen
While Rocky has already been mentioned, no Sylvester Stallone film ranking can leave Rocky off the list. According to Forbes, the Rocky movie franchise has earned over $1.4 billion at the box office alone. Originally written by Stallone after watching Chuck Wepner give his best against Muhammed Ali, Hollywood was hyped for the script, but had no need for Stallone in the film. A little-known actor at the time, a broke Stallone turned down $360,000 for the script, insisting that it be him and not Burt Reynolds to play the titular Philadelphia boxer.
"I thought, 'You know what? You've got this poverty thing down. You really don't need much to live on,' " Stallone told Forbes. "This is one of those things when you just roll the dice and fly by the proverbial seat of your pants."
When producers finally relented, giving Stallone only one million dollars to make the movie, he used family and friends to populate the cast, handheld cameras, and only one take to come in under budget. The result? An Academy Award for best picture and one of the most iconic sports films of all time.
While no one is claiming this list to be definitive, these movies capture not only viewer hearts, but the true meaning of Stallone's work over the past almost 50 years: gritty, tough, and never giving up even in the face of the direst odds. When you're looking for inspiration, you can never go wrong popping in a Sly film.
Editors' Recommendations