If one were to mention the greats from classic Hollywood cinema (especially western movies), Clint Eastwood's name would be one of the first to come up. A highly successful actor, producer, and director, Eastwood has developed his own unique style of film that follows a narrative format with a monumental ending every time. Before his illustrious cinema career, Eastwood worked as a lumberjack, a firefighter, a swimming instructor, and a bouncer to get by. Kicking off his film career in 1955 as a few unnamed extras, Clint has since spent the following 65 years committing his life to the practice of film and acting. As a director, and unlike David Fincher and his meticulous directing, Eastwood has been known to get what he wants in one take without storyboarding, rehearsing, or changing the script at all. Considering some of the great directorial works he has produced, this is impressive beyond belief but not exactly unexpected from a character like Clint.
Since there are so many Eastwood features to pick from (72 acting credits on IMDB), this list is about the films he has directed and acted in. This means that we will, unfortunately, have to omit some of his greatest performances to date (Dirty Harry, A Fistful of Dollars, The Good, The Bad and the Ugly, Escape from Alcatraz, Hang 'Em High, etc.), despite them being as great as they are.
Genre
War, Action, Comedy, Drama
Stars
Clint Eastwood, Marsha Mason, Everett McGill
Directed by
Clint Eastwood
The only thing close to a
war movie
on this list,
Heartbreak Ridge
takes the boot camp movie sub-genre and gives it a little bit of heart and a whole lot of Eastwood. Marine Sergeant Thomas Highway (Eastwood) has been in the forces a bit too long, so when he applies to be reinstated, he is challenged by witless, spineless superiors and trainees who have no idea what they're talking about. "I'll make life takers and heartbreakers out of them, sir," Eastwood murmurs out of the side of his mouth to his arrogant Major. Armed with witty and comedic one-liners and snappy comebacks, Eastwood shines as the gunnery sergeant of an ungrateful group of Marines who "ain't it." The quote, "
Improvise, adapt and overcome!
" was popularized from this movie. From a directorial standpoint, this movie is not exactly air-tight, with a few plot holes and unexplained events in some scenes. I guess that's what happens when you don't waste time doing multiple takes — but this movie is still an Eastwood classic.
Stars
Clint Eastwood, Jessica Walter, Donna Mills
Directed by
Clint Eastwood
In Eastwood's directorial debut, Play Misty For Me is a slasher thriller that makes a new name for the western movie star. Dave Garver (Eastwood) is a popular radio show host with a silky smooth voice who regularly takes requests from listeners. As is fairly normal in an Eastwood film, most women are powerless to his charm and swagger, but this is especially true for one woman who he spends a night with. Turns out, this woman is psychotically obsessive, quickly becoming a threat to him and every woman he interacts with. Surprising audiences everywhere with his dark lighting and lack of background music, Eastwood's directing skills do well to communicate violence and suspense. The close-ups are exceedingly helpful with this as well, utilizing quick zooms and slow pans to build tension over a long period of time. Eastwood's acting is good, as usual, but Jessica Walter steals the spotlight with her overtly dramatic and terrifyingly psychotic performance.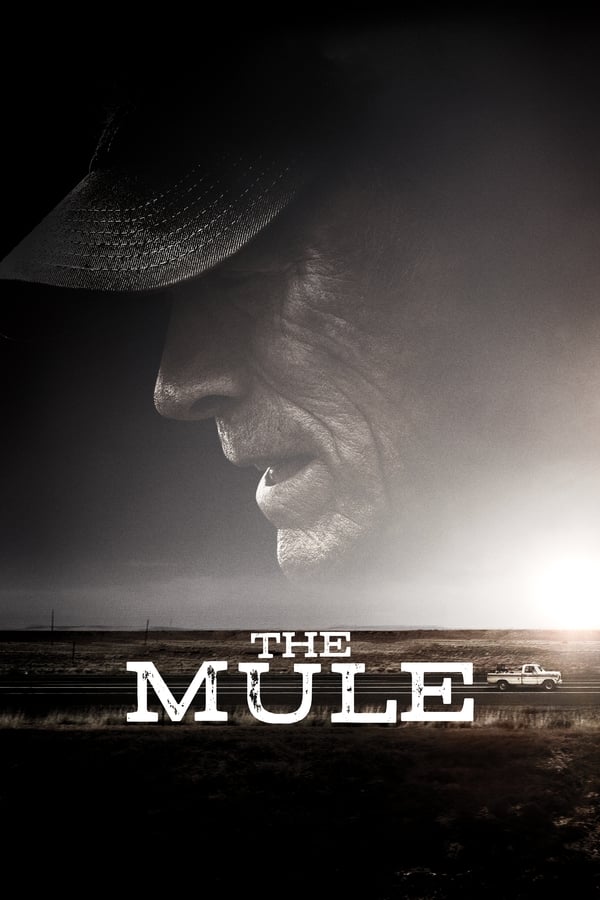 Genre
Crime, Drama, Thriller
Stars
Clint Eastwood, Bradley Cooper, Laurence Fishburne
Directed by
Clint Eastwood
In his latest starring and directing role, The Mule encapsulates the capacity of a seasoned director to create a simultaneously tense and emotionally enticing narrative. Korean war veteran Earl Stone (Eastwood) has spent a lifetime finding ways to escape taking the necessary care for his family, and he has now become obsessed with the pruning and nurturing of daylilies and winning awards for them. Since this is just another distraction from his real problems, his family has practically shunned him from seeing them at all. Living with regret and old age, he comes into a lucrative job running drugs for the cartel in an attempt to make financial amends with those he has wronged. Based on the true story of Leo Sharp, Clint does what he does best and makes this story into a charming and thoughtful performance with masterful scene direction. Considering that daylilies take time and energy to grow and only last for one day, the parallels between the missed weddings of his daughter Iris — played by his real daughter, Alison Eastwood — and his granddaughter, Ginny, make for a beautifully tragic metaphor, one that Eastwood cuts with emotional precision and timing.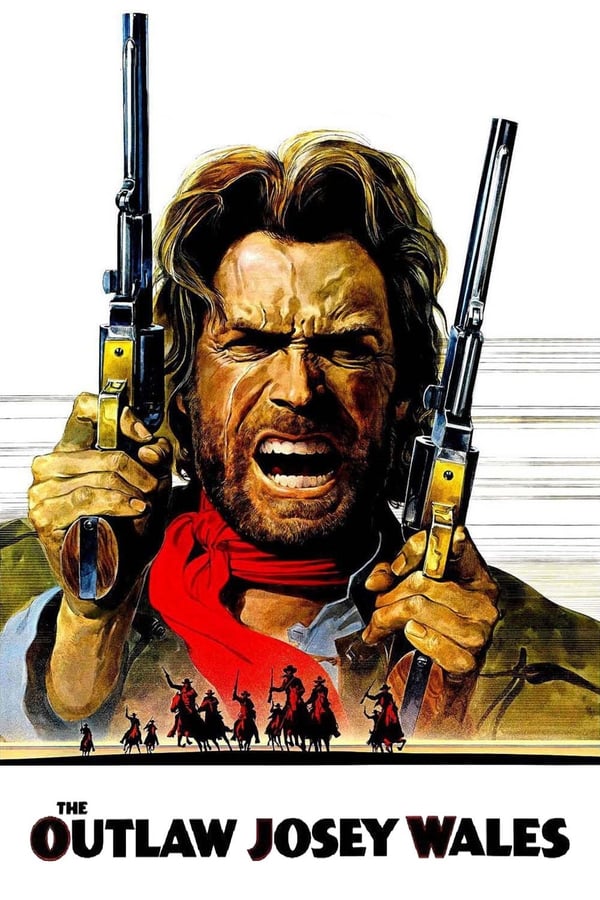 Stars
Clint Eastwood, Chief Dan George, Sondra Locke
Directed by
Clint Eastwood
A late '70s western based on the book by Forrest Carter, The Outlaw Josey Wales takes a unique look at the post-civil war lifestyle. Jumping immediately into the action (spoiler alert), Josey Wales' family is murdered, and his house burned down by a rogue group of Union soldiers. Thirsty for revenge, Wales hunts them down after joining with some confederate soldiers, who are essentially rebels, considering the war is over. Being the only one not to surrender, Josey flees to Texas to start a new life, but the price on his head is too high to just walk away from. Told in a long sequence of events, this film has many plot points going for it that make it a multidimensional and enticing tale. As the tale goes on, however, it seems to lose sight of the story, focusing mostly on how badass and accurate of a gunslinger Wales is. This is a fairly common occurrence in Eastwood's films, but we can't blame or dislike him for wanting to be a badass in every iteration.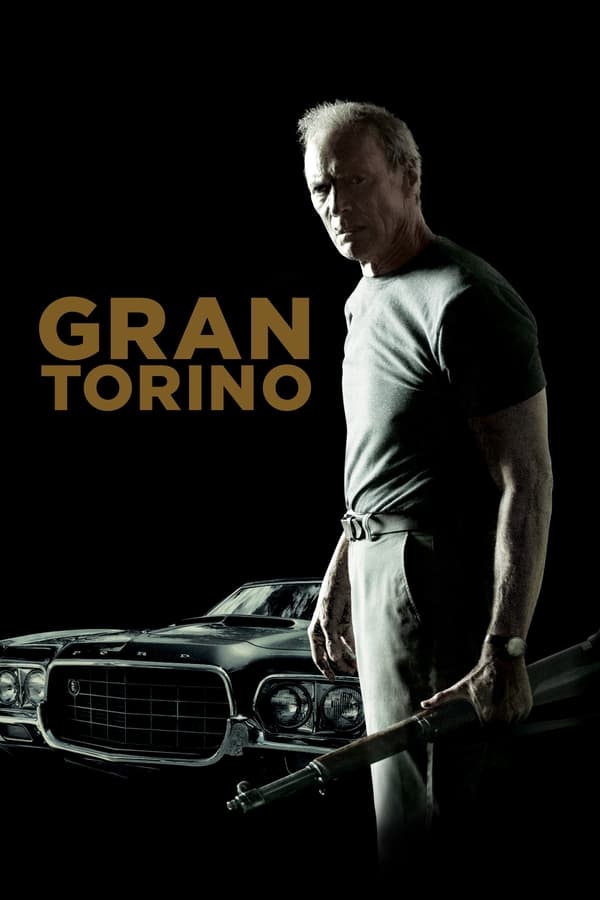 Stars
Clint Eastwood, Christopher Carley, Bee Vang
Directed by
Clint Eastwood
One of his later and greatest films, Gran Torino follows the refined Eastwood film narrative structure and capitalizes with dark comedy and moral resolution. Walt Kowalski (Eastwood) is a Pabst drinking, slur spitting, bolt action rifle-toting, muscle car-owning Korean War veteran with a chip on his shoulder and a lawn to remain untouched by foreign feet. Besides his annoying children who want to put him in a nursing home, Walt is also pestered by his Hmong neighbors, who are terrorized by local gangs on a daily basis. While the use of racial slurs in this movie is prolific, it is heavily contrasted by his unwilling immersion into a different culture that he has previously only seen glimpses of from his rifle sights. Somehow maintaining an endearing nature despite all this, the character of Walt is lovable and extremely Eastwood-like, as they always are. The flow of the movie is yet another slow burner, giving off hints of the climax periodically along the way without going over the top. What we know and love him for is evident as ever in this film, showing that if you're good enough, your craft will only get better with age.
The Manual streaming roundup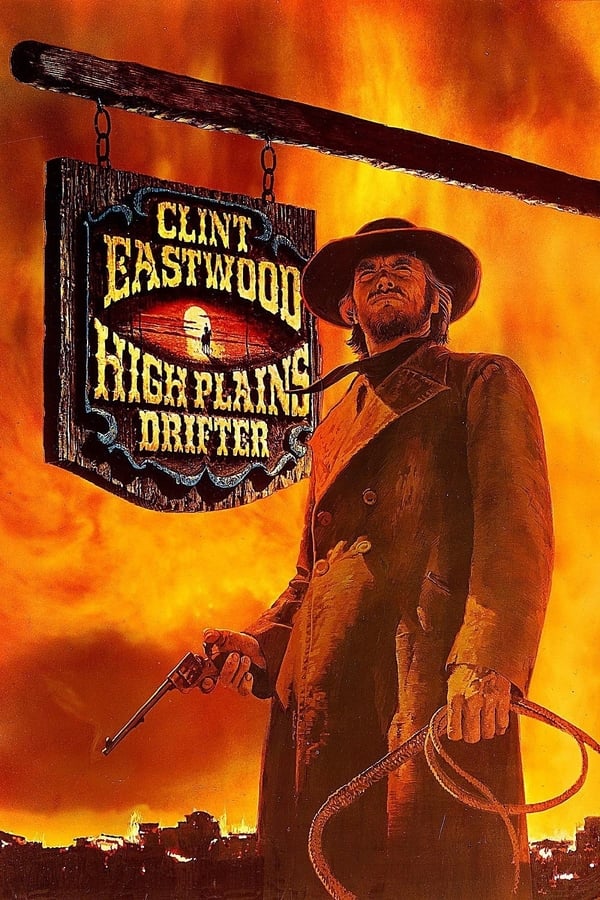 Genre
Western, Drama, Mystery
Stars
Clint Eastwood, Verna Bloom, Marianna Hill
Directed by
Clint Eastwood
The film with the biggest "oh, now I get it" moment on this list, High Plains Drifter is a dark western that keeps giving. The townspeople of Lagos are anxiously awaiting the day that three cowpokes bent on revenge are released from jail when a stranger (Eastwood) wanders through town and piques their interest. Showcasing his gunslinging skills and fierce lack of regret, the stranger is bribed with anything he wishes to keep the townspeople safe from harm. Spoiler alert: He doesn't. After some masterful scene cuts and flashbacks that give us the aforementioned big moment, we discover that this stranger has been to Lagos before and barely survived it. Exacting his revenge on these cowardly people is all this movie is about, though there are some controversial scenes that definitely didn't age well. As usual, every woman in this movie hates how much they love Eastwood and his dastardly charm, doing whatever they can to be in his strong, burly arms. While these aren't exactly highlights, it's good to remember that this movie came out in 1973. Even though this is one of the darkest Eastwood films on our list today, it still won him a nomination for best actor, plus Oscar wins for Best Picture and Best Director.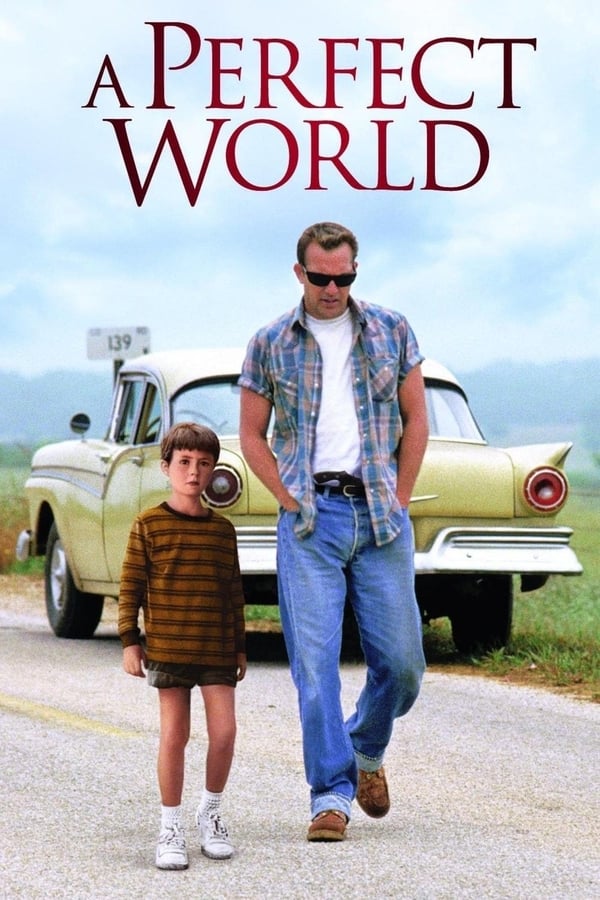 Genre
Crime, Drama, Thriller
Stars
Kevin Costner, Clint Eastwood, Laura Dern
Directed by
Clint Eastwood
While Eastwood doesn't exactly play a leading role in this film, A Perfect World is a great showcase of his refined talents as a director. Butch Haynes (Kevin Costner) is an escaped convict on the run with a boy he has captured as a hostage, though their friendly father-son-like banter would have you believe otherwise. Chief Red Garnett (Eastwood) has been tasked with finding and arresting Haynes but doesn't seem to be in much of a hurry to do so. As the film progresses — as with all Eastwood films — the plot turns out to be much more than it seems, with characters tied together by histories we have yet to discover. With contrasting tones of charm as well as utter darkness, this film does very well to balance the two and shift between them at proper times. The bond between the boy and Haynes speaks volumes about both characters, which is a beautiful and smooth method of exposition. Since we know that Eastwood doesn't like to mess around or waste time on set, there was actually a scene in this movie where he decided he had waited long enough for Costner to be ready and shot a scene with a body double. Costner was not happy.
Stars
Clint Eastwood, Michael Moriarty, Carrie Snodgress
Directed by
Clint Eastwood
A wonderfully woven western tale of violence and love, Pale Rider is Eastwood's second-best western (directed) ever. A small town of prospectors is being bullied and run out by a capitalist figurehead named LaHood but is soon stood up for by a do-gooder who everyone calls Preacher (Eastwood). Similar Eastwood western film themes remain consistent in this one (all the women love him, nobody knows his real name, he's an absurdly accurate shooter and resourceful fighter, etc.), except now he takes his charm and talents and uses them to do what's right instead of what's good for him. Since his films picked up lots of popularity over the years, the cast was able to stretch out to better-known actors and a higher budget, making for a better-quality experience for everyone. Contrary to most Eastwood-directed films, this one has pretty consistent action throughout as Preacher defends the civilians from the LaHood bullies. However, as with a majority of his western films, his character turns out to be somebody else, somebody he had attempted to leave behind.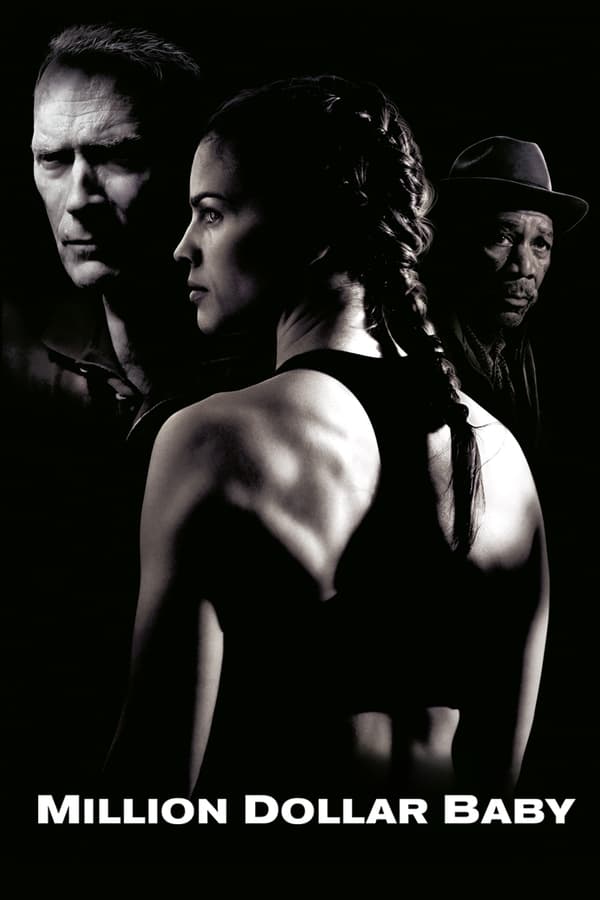 Stars
Hilary Swank, Clint Eastwood, Morgan Freeman
Directed by
Clint Eastwood
In what is close to his best film of all time,
Million Dollar Baby
is a sports drama with unimaginable depth and shattering tragedy. An aging and bitter boxing coach named Frankie Dunn (Eastwood) is pestered by a young woman named Maggie Fitzgerald (Hilary Swank) to teach her to fight. Reluctant at first to train her — partly because she's a woman but also for deeper, darker reasons — he eventually gives her a chance and trains her to fight because it's all she wants to do. As the story goes on, we discover that Dunn has almost nobody close to him and a daughter who won't talk to him, which makes his ever-growing bond with Fitzgerald a much deeper plot line. With emotionally moving performances from Swank, Eastwood, and Morgan Freeman, this is a sports drama that is a bit too dramatic to make any
best sports movies of all time
 lists but holds its own as a beautiful story and an excellent
fighting movie
. Also, it was widely well-received by box offices and audiences alike, winning Oscars for Best Picture, Best Director, Best Actress in a Leading Role, and Best Actor in a Supporting Role.
Stars
Clint Eastwood, Gene Hackman, Morgan Freeman
Directed by
Clint Eastwood
Eastwood's best western and best film overall, Unforgiven is a glorious mix of every theme and plot device that we've talked about. Our story begins with an unfortunate prostitute who is attacked by an angry and merciless man, resulting in multiple blade scars on her face and undying motivation for the ladies of the house to put out a price on the man's head. When word of this impressive price reaches William Munny (Eastwood), a retired gunslinger turned farmhand who "…ain't like that no more," he can't help but agree and enlist the help of his old friend, Ned Logan (Morgan Freeman). Eastwood was able to round up an incredible cast to make this western as unforgettable as it is. With multiple storylines intersecting and names being thrown around, it can be hard to keep up, but it keeps it very interesting. Also starring Gene Hackman as merciless Little Bill Daggett, Richard Harris as the self-glorifying English Bob, and Saul Rubinek as the cowardly, well-spoken W.W. Beauchamp, it's like getting multiple movies in one. And, of course, what Eastwood film is complete without an epic climax? This movie ends with such a true tone to his filmography that you'll feel like clapping once it's over.
Editors' Recommendations