CBD is everywhere. Vapes, supplements, gummy bears, even coffee. And now CBD is being infused into skincare products like lotions, balms, and soaps. But why? What is it about cannabidiol that makes customers so intrigued?
Perhaps it's the fact that CBD is tied to pot, weed, kush, dank, marijuana — whatever you want to call it these days. Maybe it's the idea that you're biting a forbidden fruit that's not really all that forbidden anymore.
At the ripe old age of 31, I suffer from arthritis in my right foot. My rheumatologist says it's most likely from a broken toe years back, but I like to think I'm an old soul.
All jokes aside, it hurts — and it hurts on a regular basis. Putting too much pressure on my foot will cause me to drop groceries in aisle seven, yelping out expletives. Aside from Advil and regular over-the-counter pain medications, there's not a whole lot I can do.
I've been prescribed topical gels, but they only numb the skin. A cortisol shot can ease the pain for a few months, but having a 2-inch needle jammed into your toe joint isn't exactly a walk in the park. In fact, you can cancel anything that involves walking for at least 24 hours after that.
So I looked for an alternative to help ease the pain and started researching CBD.
There are so many CBD items out there, and it's important to do your research to figure out what will work best for you. Hemp oil is different from hemp extract — do you go with the 100 mg bottle or the 500 mg bottle? And what exactly does a full dropper look like? Where do you begin? This stuff is expensive enough as it is.
I did some research on my own — some products worked while others were disappointing. So here I am, your loyal guinea pig with the best products on the market. When it comes to CBD, you might just have to put your money where your mouth is — or in my case, where my foot is.
Let's get topical.
Lord Jones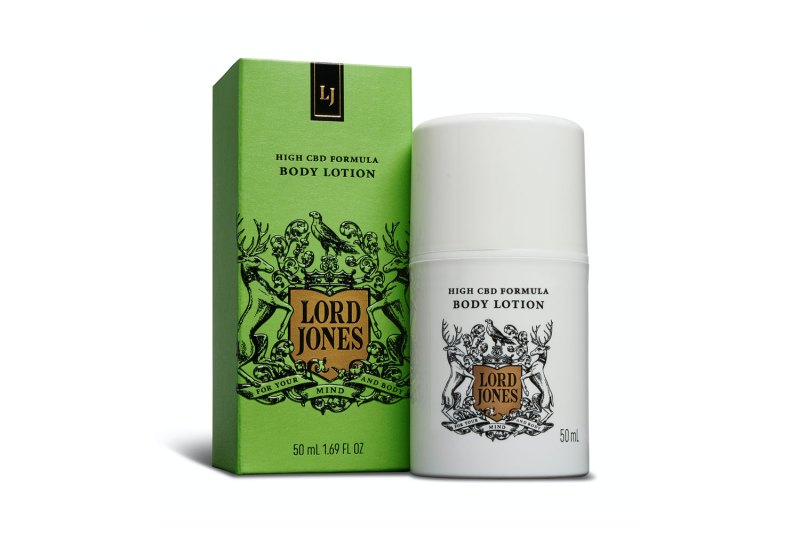 Lord Jones is a very reputable brand that manufactures and distributes the world's finest CBD-infused products. The company carries everything from gummies to CBD oils, but it was the High CBD Formula Body Lotion that really made an impression. It took just a small amount of this cream to keep the pain in my foot — and anywhere else — dormant for several hours.
The Royal Oil is also an interesting product in that it can be used multiple ways. It is a 1,000-mg broad-spectrum CBD oil suspended in grape seed oil, which means if you're feeling anxious or have pain all over you can take a full dropper under your tongue and ingest it orally. Or if you prefer, you can mix a small amount with your favorite lotion and apply directly to an area that's bothering you, such as your feet, back, legs, etc.
Cannuka
Perfect for muscle aches and pains, Cannuka CBD Skin Balm is light and absorbs quickly. CBD has anti-inflammatory benefits when it comes to skincare. This product also uses Manuka honey, which acts as an antibacterial agent. This product warms on contact and will calm and heal your skin — it's the perfect balm to use after a workout to chill out your muscles. It can also help ease chronic skin conditions caused by inflammation (i.e. eczema, psoriasis, and acne).
Peter Thomas Roth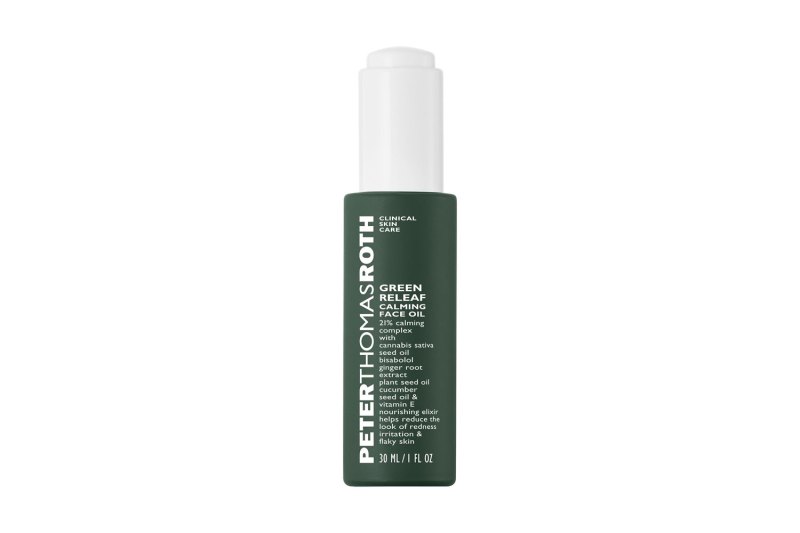 Focus on your face. Peter Thomas Roth Green Releaf CBD Face Oil uses 300 mg of broad-spectrum cannabidiol and hemp-derived cannabis sativa seed oil. If you suffer from razor burn or inflammation, this stuff will instantly calm and reduce redness. RevitElix Plant Seed Oil, a potent source of omega fatty acids, will also jump into action to help soothe and smooth your skin's appearance.
Charlotte's Web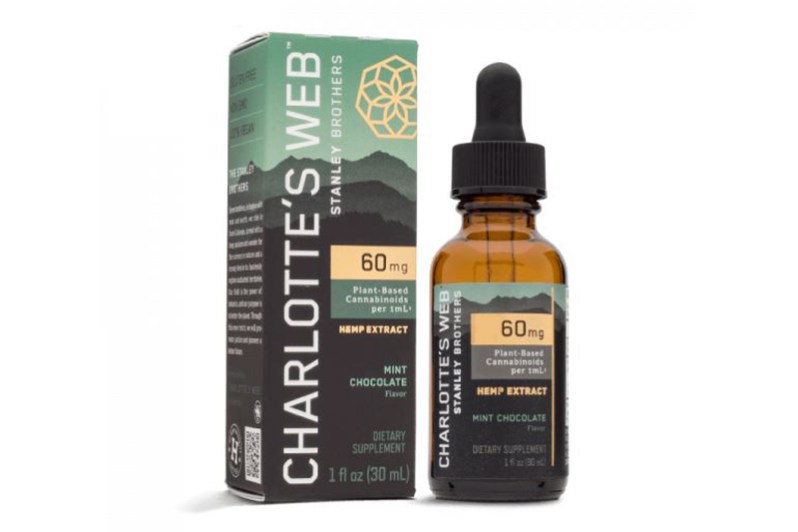 Charlotte's Web isn't just a book, it's a movement. The brand was started by The Stanley Brothers, who got their beginning in marijuana while researching alternative treatments for their uncle who had been diagnosed with pancreatic cancer in 2008.
In 2011, they met a young girl, Charlotte Figi, who suffered from a severe form of epilepsy called Dravet's Syndrome. Charlotte's Web products were created to help improve her quality of life and are now widely available to all. Like the other products we've mentioned, they are non-psychoactive formulas which you can trust, focusing on purity, wellness, and consistency. The Maximum Strength Hemp Extract CBD Oil is perfect for those suffering from aches, pains, and anxiety, and the brand's topical selections are all-natural, formulated with apricot kernel oil, shea butter, vitamin E, and sunflower seed oil to moisturize and soothe skin.
Toast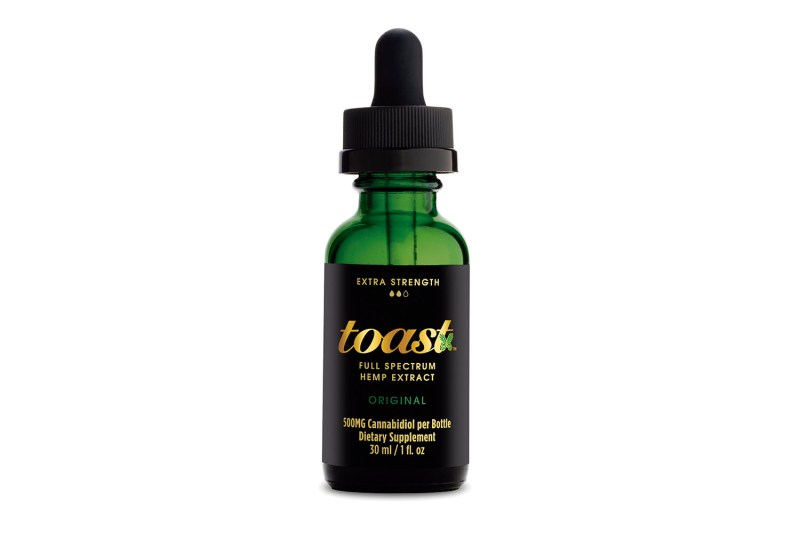 And finally, there's Toast, which hails from Aspen. Their products are independently lab tested to ensure the highest level of quality. If you're feeling extra anxious or achy, you can add this to coffee, tea, smoothies — even your food.
Punit Seth, CEO and co-founder of Toast, believes that the success of the brand's product and the response from consumers highlights the fact that there is a need for more research on the impact of this amazing and versatile plant. "Everyone reacts differently," he says, "so we recommend low and slow. As with anything, always follow the label for the uses of the product."
And while Seth says that Toast's oils are meant to be taken sublingually, he has heard of sports therapists creating unique blends with it. "Toast has products specially formulated for different use cases where our topical formulation has received rave reviews from spas."
Editors' Recommendations