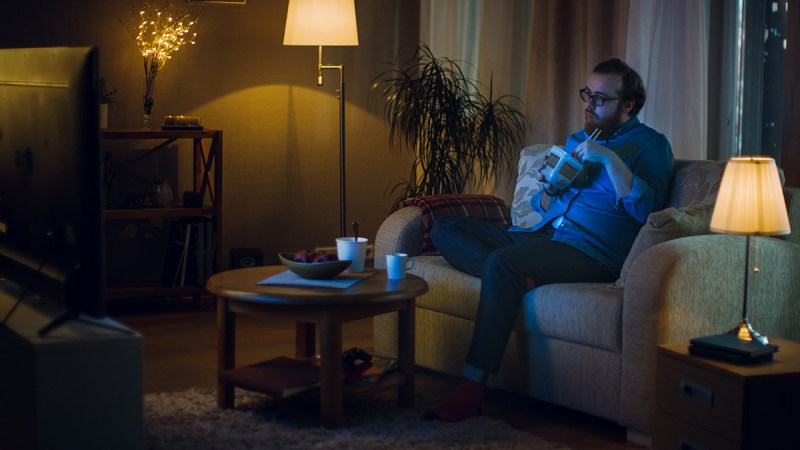 Valentine's Day is a capitalist "holiday" that companies use to squeeze money out of you. It's less about romance and more about hard cash. In that spirit, here's an anti-Valentine's Day gift guide for all of the chronically single, freshly dumped, and downright haters out there. You might just find something to cheer you up. And if not, you'll definitely find something to maintain your spite.
Conversation Hearts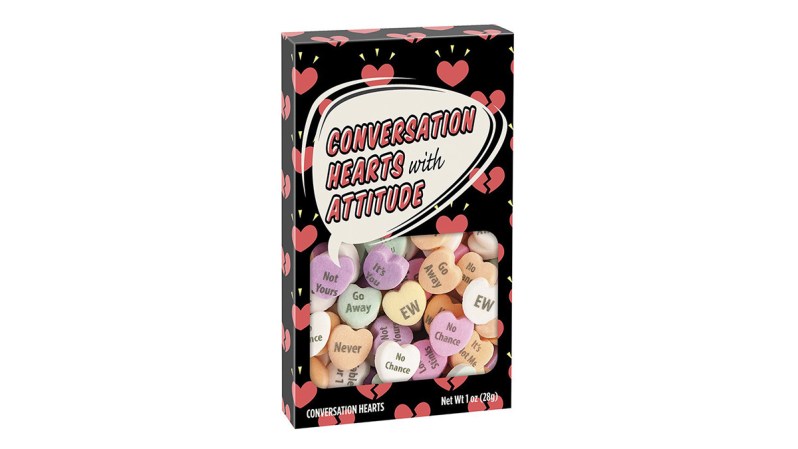 Forget Sweethearts — get a box of candy that says how you really feel.
Get It
Button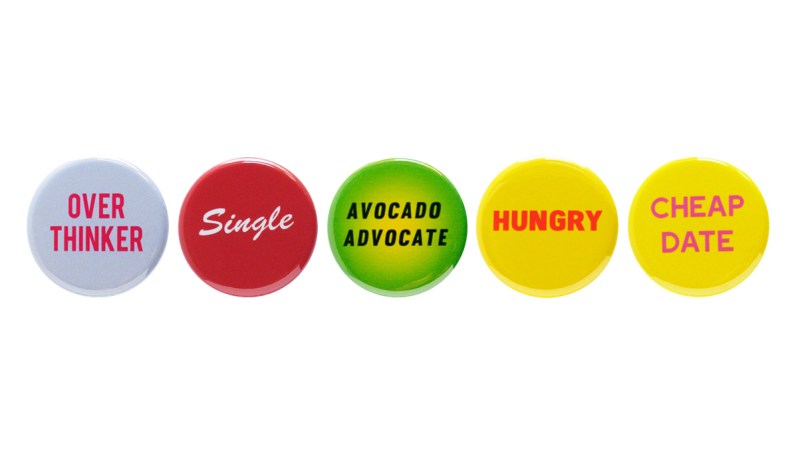 Don't feel like interacting with people on Valentine's Day? With a Social Alert Button from Word for Word Factory on Etsy, you can let everyone know your status without having to utter a thing. Options include Single, Heavy Heart, Heart Breaker, Not Interested, Sick of this Sh*t, Cat Man, and more.
Card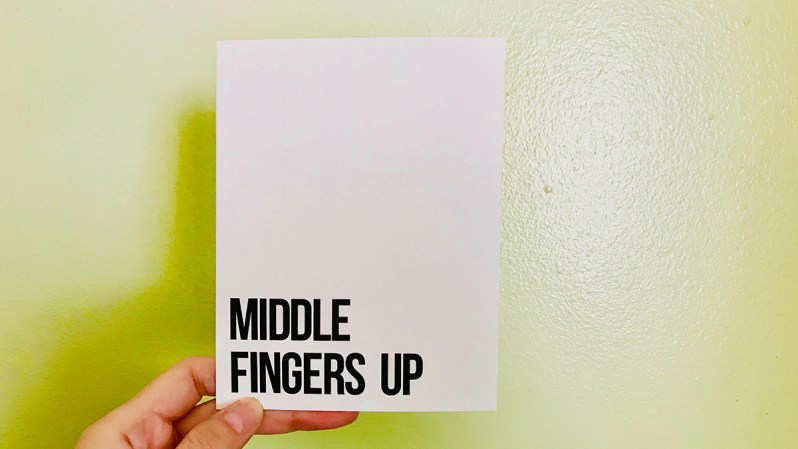 Nothing says Valentine's Day like a thoughtful card. Send the people that you hate (or event the people that you love) a reminder of what the holiday is all about.
Piñata
If you have a little pent-up aggression (who doesn't?), simply fill this piñata full of your fave candy and smash it to bits. You'll feel a lot better afterwards, either due to the physical exertion or the candy reward. Also, if it's one of those Valentine's Days, feel free to fill it with miniature booze bottles instead–just make sure they're plastic.
Get It
A Good Book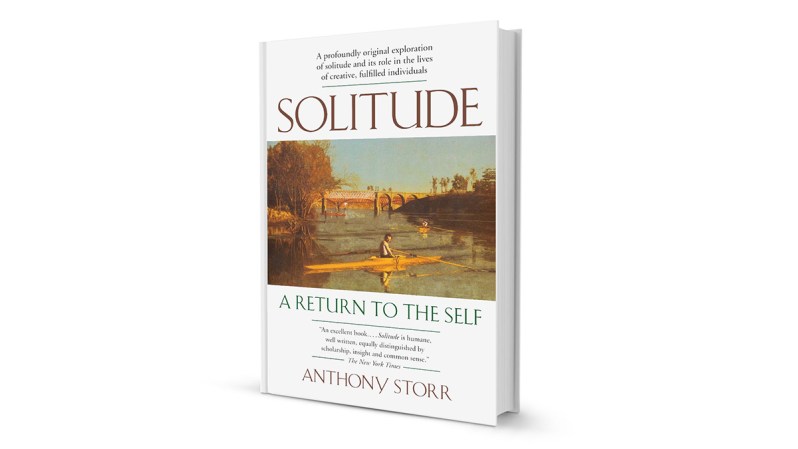 Solitude, first published in 1988 by former psychoanalyst Anthony Storr, is an argument for why you don't need intimate relationships — or Valentines — to be a successful and well-rounded human being.
Get It
Bath Bomb
After a long day hating Valentine's Day, take a relaxing soak in the blood of your enemies.
Article originally published by Ann Binlot. Last updated by Nicole Raney on February 9, 2018.
Editors' Recommendations