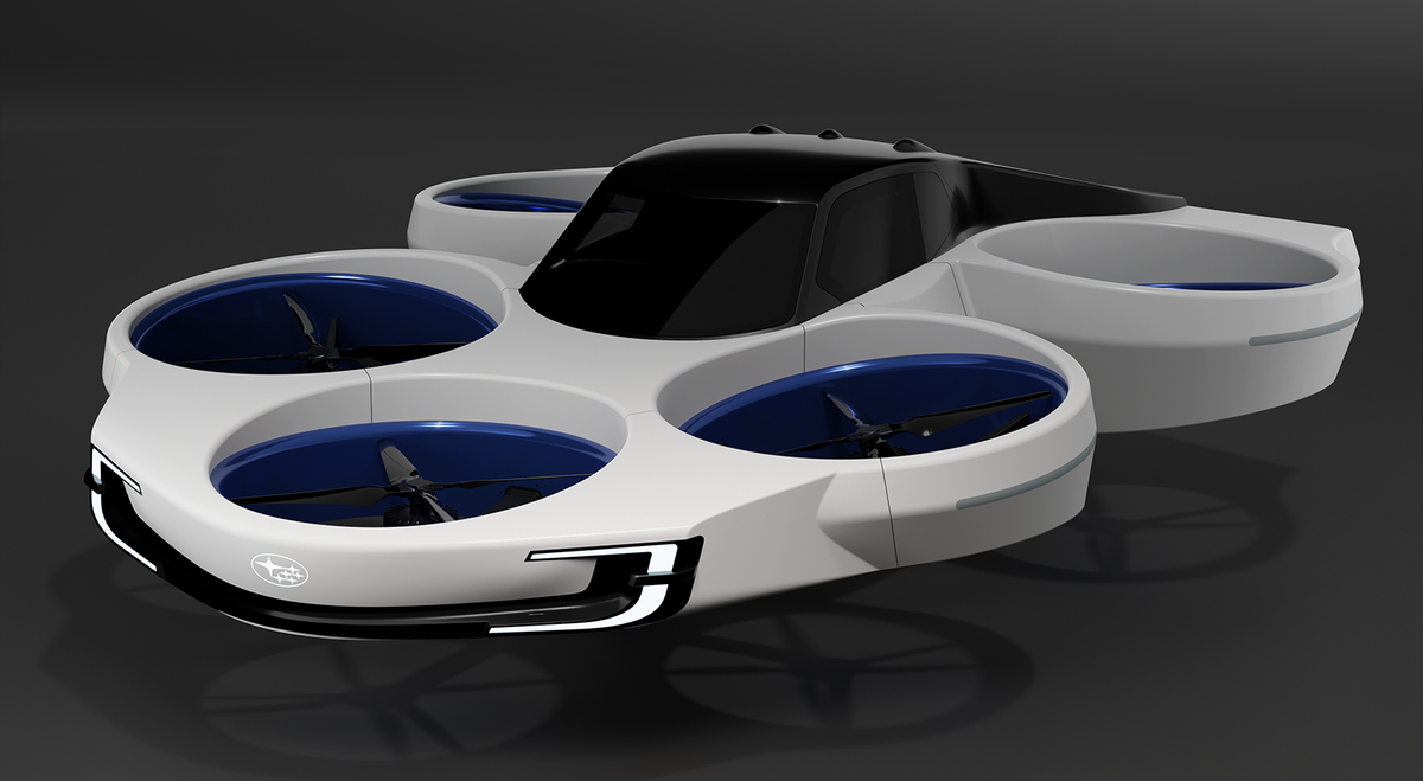 The futuristic concept of flying cars has just inched another step closer to reality. Following on from Alef Aviation's "Model A" gaining an airworthiness certificate earlier in 2023, a more well-known manufacturer has debuted its own flying vehicle concept. However, unlike the "Model A," Subaru has eschewed traditional styling on its Air Mobility concept and instead opted for something that could best be described as looking like a large drone.
The flying vehicle was unveiled at the Japan Mobility Show in October and is apparently designed to help customers bypass gridlock traffic. It appears the vehicle will use six downward-facing propellers to take to the skies and maneuver itself.
While it doesn't look like a car, there are some familiar parts of Subaru's flying vehicle. The front features what appears to be headlights on either side of a Subaru badge. Tail lights adorn the back, with the word "Subaru" appearing in orange letters in the middle. There is a cockpit, though there is no word on how many the vehicle can seat. Subaru is also staying quiet on other design aspects, potential price points, and a timeline for the vehicle's release.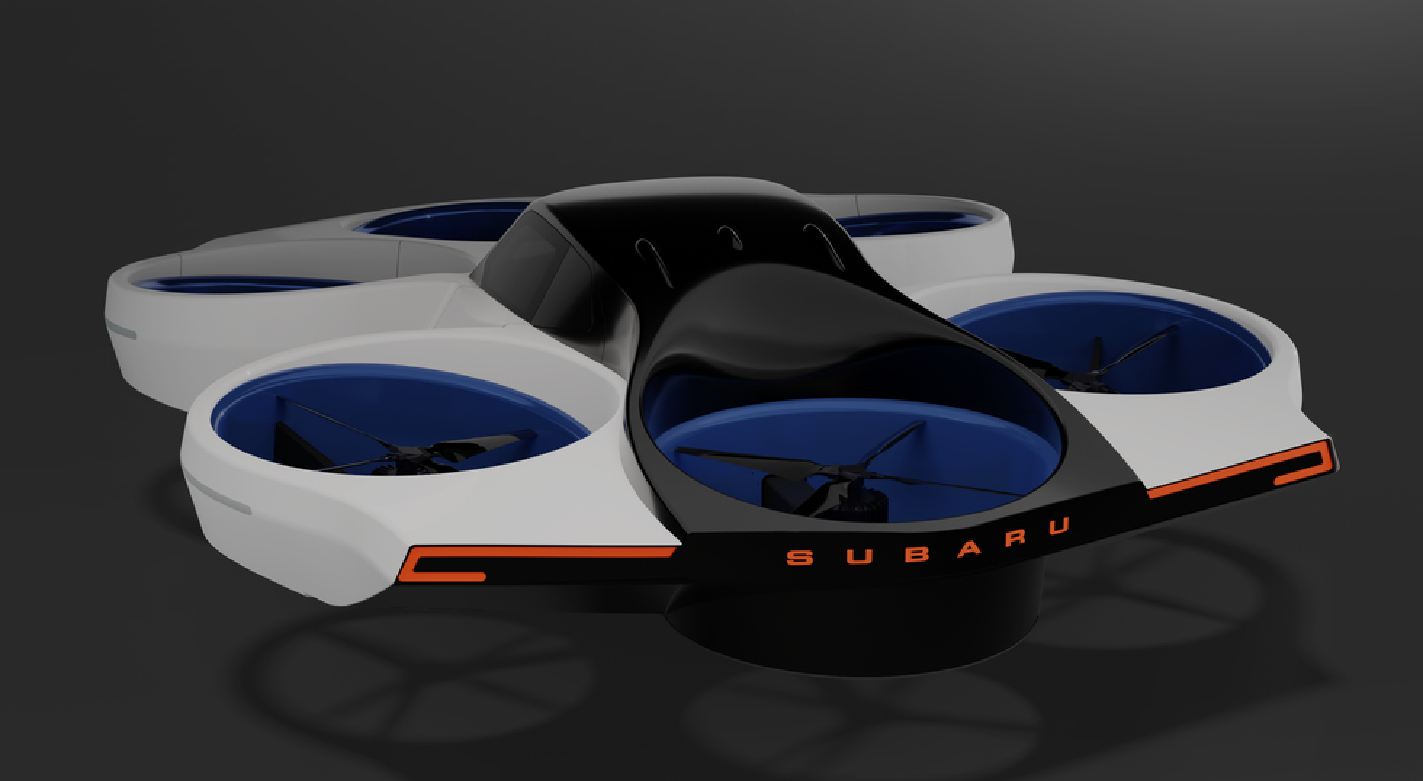 Could you actually fly one?
While more automakers are looking into the concept of flying cars, many question whether they could actually fly and drive one of the vehicles. The general consensus is that the driving part would be covered by a standard driver's license, but the flying aspect needs a little more in the way of qualifications. At a minimum, you would need a private pilot's license to take to the skies in your vehicle. It's more likely that some kind of special licensing will be developed as the vehicles become more common.
There's also a chance you'll be able to beat traffic by taking to the skies sooner than you think — and it won't even cost you that much. Air taxis are being developed by several companies, and plans are in place to introduce them in several large cities. As they can't land just anywhere, air taxis will likely ferry passengers between two set points in a city — such as the airport and a major building or designated air taxi port.
Although they were initially meant to make their debut a couple of years ago, there have been a few delays in implementing the air taxi. Still, regulatory approval is in place in several cities, the FAA has given the nod to a few designs, and major companies like United Airlines have placed significant pre-orders.
Editors' Recommendations