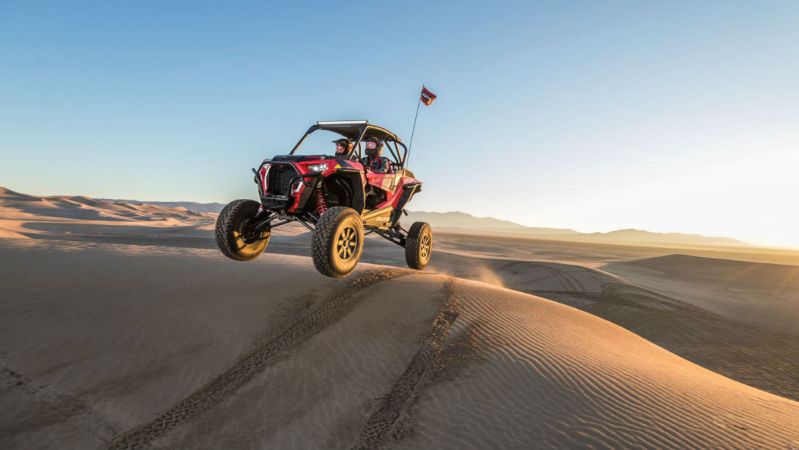 When daydream about heading off into the sunset across the barren stretches of open plains, you're likely picturing yourself on a horse. It's an idea that's been propagated since Hollywood's Wild West-era of film., and from our own experience, horses are great and riding is hugely fun.
However, the world has moved on, and if you're going to head out off the beaten path, you'll want a side-by-side. Specifically, you'll want Polaris' brand new RZR XP Turbo S.
According to Polaris, the RZR XP Turbo S is the company's "baddest" side-by-side yet, and based on the technical hit list of the new RZR, we're inclined to agree. Based around the RZR platform, the XP Turbo S has been strengthened and beefed up in almost every aspect. Starting at the bottom, the stock tires now measure 32-inches. The tires have been sized up for better traction and ground clearance — 16-inches of ground clearance in total. Connected the tires to the chassis are heftier axles for better durability over uneven terrain and the pounding Polaris envisions RZR customers delivering.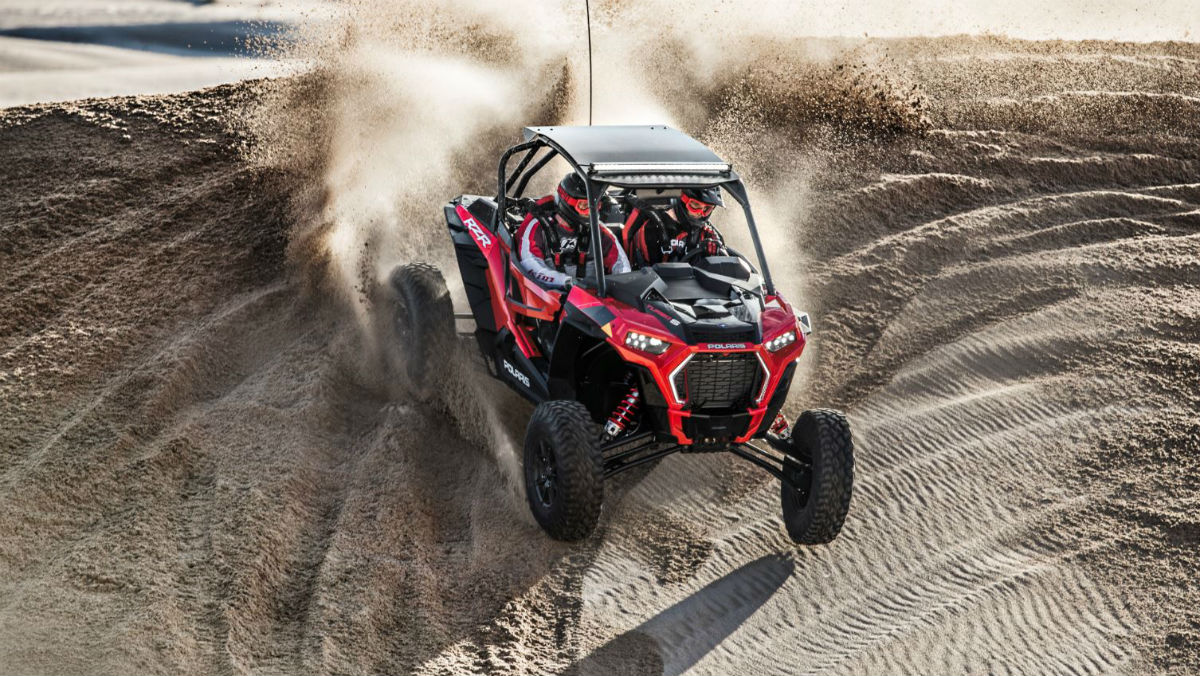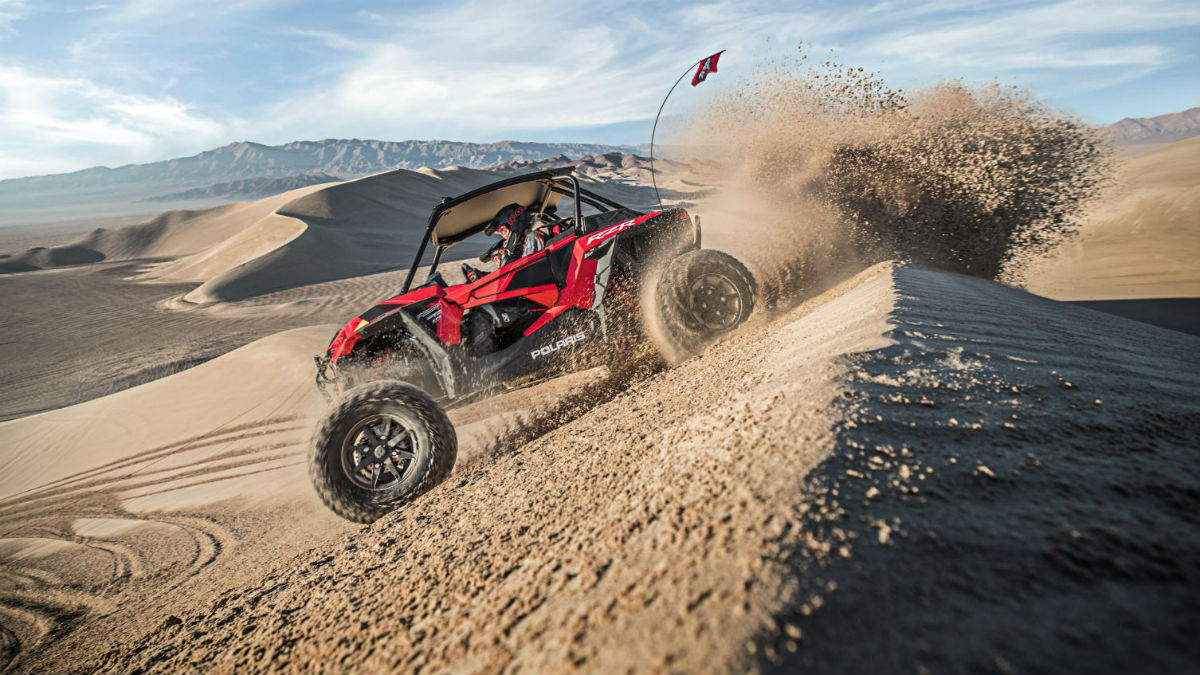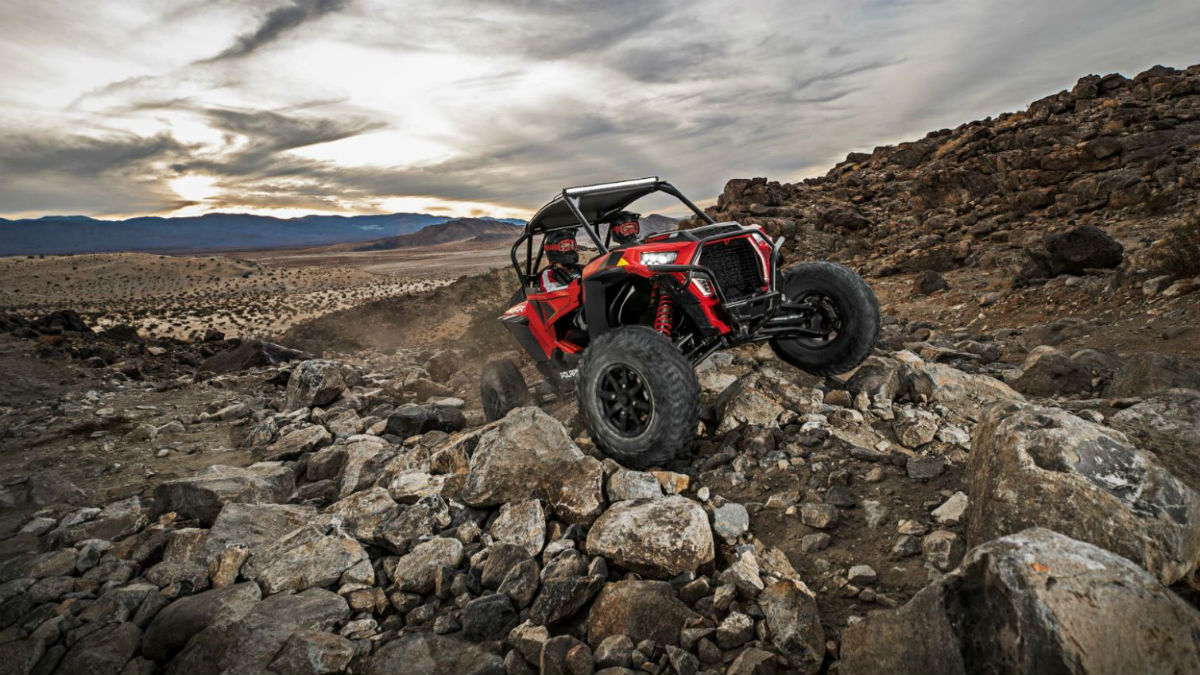 What makes the connection to the ground even better is Polaris' mind-bogglingly fabulous Dynamix Active suspension system, which allows you to change the suspension's firmness on the fly. Like Chevrolet's Magneride suspension tech, you can choose from soft, firm, or race-like firmness through the RZR's display.
In terms of articulation and wheel travel, the new RZR XP Turbo S features 19-inches of travel at the front and 21-inches of travel at the rear. However, if you're hammering across the desert and encounter a sudden drop in elevation (i.e. a valley you didn't see) the total travel equals a whopping 25-inches before you hit the skid plates. FYI, race trucks that compete in the Mint 400 or Baja 1000 have about 22-inches of travel.
But suspension travel and wheel articulation aren't the new RZR's only awesome specs. Propelling it forward is the power of 168 horses with new throttle mapping that gives it near supercar performance on gravel, dirt, mud, or snow. It's the definition of a beast, but it doesn't skimp on creature comforts as the cockpit also includes a four-point harness; a real-deal, Sparco flat-bottom wheel; and a brand-new instrument cluster with a car-like, seven-inch display. It also works with your gloves on.
Personally, this RZR XP Turbo S sounds like a gift to dirt-lovers. For something that rivals its performance, you'd need to rob a few banks, launder the money in another country, then come back to the States with a disguise that includes a fake mustache and some '80s aviator sunglasses. Yet, Polaris is delivering this RZR to customers with a base price of just $27,499.
So, who's ready to hit the desert?
Editors' Recommendations