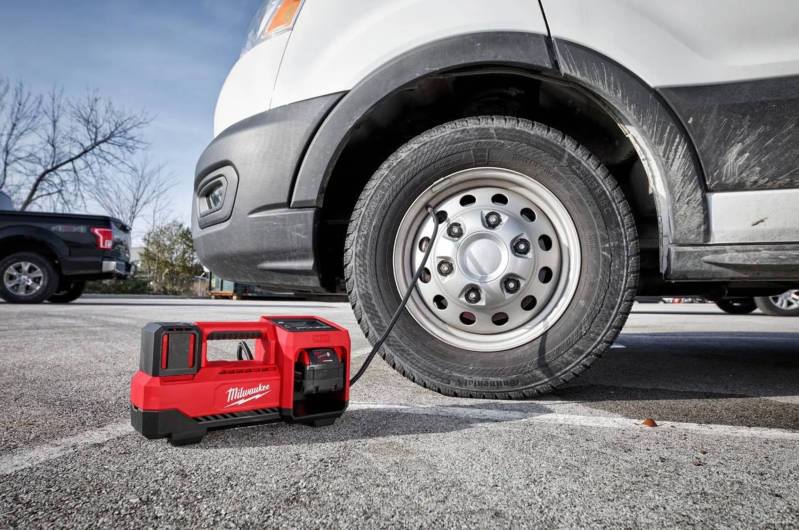 Black Friday deals are underway, and there are a lot of great savings you can land on life-saving equipment you might not have bought otherwise. One of those deals is on the Milwaukee M18 tire inflator, which you can currently get on the cheap at Amazon. It's one of the best Milwaukee Black Friday deals you'll find, in fact, as it's marked down from its regular price of $310 to a Black Friday sale price of just $139. That's a savings of $171, which is pretty substantial even for Black Friday. Free shipping is included with a purchase.
Why You Should Buy the Milwaukee M18 Tire Inflator
Whether you are working on mastering the trail or simply want to keep your vehicles ship-shape throughout the year, a tire inflator makes a worthy investment. Milwaukee has been making electric tools for nearly 100 years, and all of that experience can be found in the Milwaukee M18 tire inflator. It delivers fast, accurate inflation and it has the portability to go anywhere with you. The high efficiency motor is rated to deliver max PSI of 150, which allows it to top-off 33-inch light truck tires in under one minute. The Milwaukee M18 tire inflator is optimized for passenger, light truck, and other medium-duty tires.
Like many electronic devices these days the Milwaukee M18 tire inflator has some smart built into it. It features Milwaukee's TrueFill Technology, which has an auto-pressure check that's designed to wait for the pressure to stabilize, check the system pressure, then fill until the desired pressure target is reached. It has an auto shut-off feature that will stop inflation at the selected PSI to prevent overinflation. These brings some convenience to the tire filling process. The Milwaukee M18 also includes four PSI memory slots, anti-vibration feet, a 36-inch hose with an all-brass chuck, and an onboard hose and nozzle storage.
The Milwaukee M18 makes a good addition to any garage, and it's currently one of the best Black Friday deals you'll find. It's marked down to just $139 from its regular price of $310, which makes for a savings of $171. Amazon is including free shipping with a purchase.
Editors' Recommendations