In the world of RV'ing, bigger is often perceived as better: More amenities, more tech conveniences, more room to spread out. One German company is bucking the trend with a so-called "moto-glamper" that might be the world's greenest — and smallest — vehicle camper.
Berlin-based Elektro Frosch (which translates to "electric frog") takes a decidedly different approach to car camping. Its all-in-one tuk-tuk camper combines the rugged adventurousness of motorcycle camping with the green sensibilities of an electric-assist pedal bike. The two-piece camper consists of the electric-powered tricycle and a miniature truck bed that together make up a complete, if minimal, camping setup.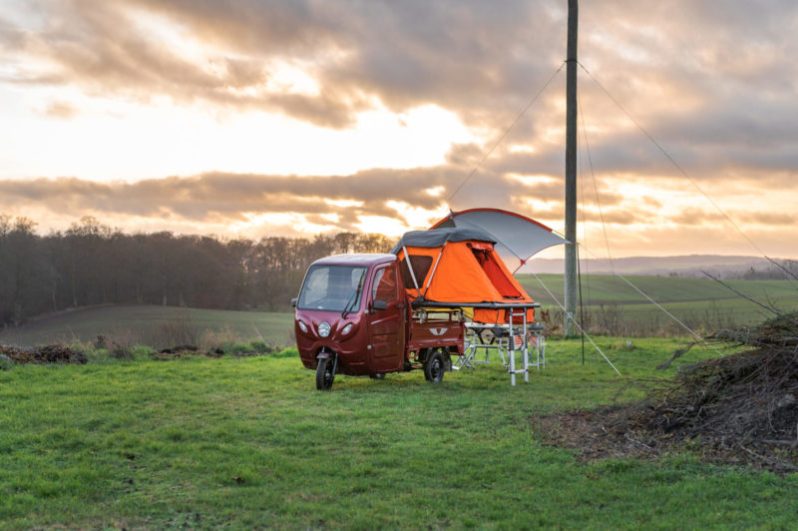 The truck bed is load-tested to more than 1,000 pounds. It features a standard "rooftop" tent and ladder that deploys over the storage bed with enough room to sleep two comfortably. The collapsible camp kitchen includes all the essentials to cook a meal for four, plus a modest weather-resistant awning. The compact unit stows neatly in the truck bed and slides out to reveal a single-burner stove and a small dining table. There's even a built-in storage compartment for dishes, cookware, cutlery, and seasonings.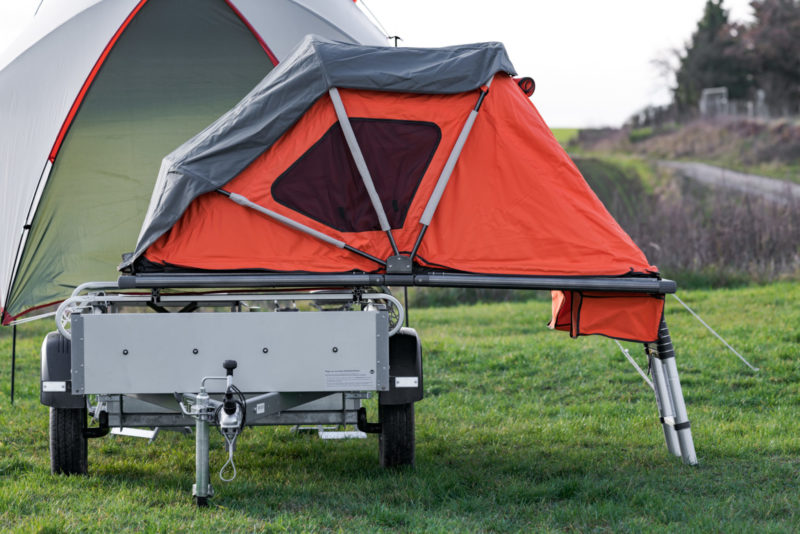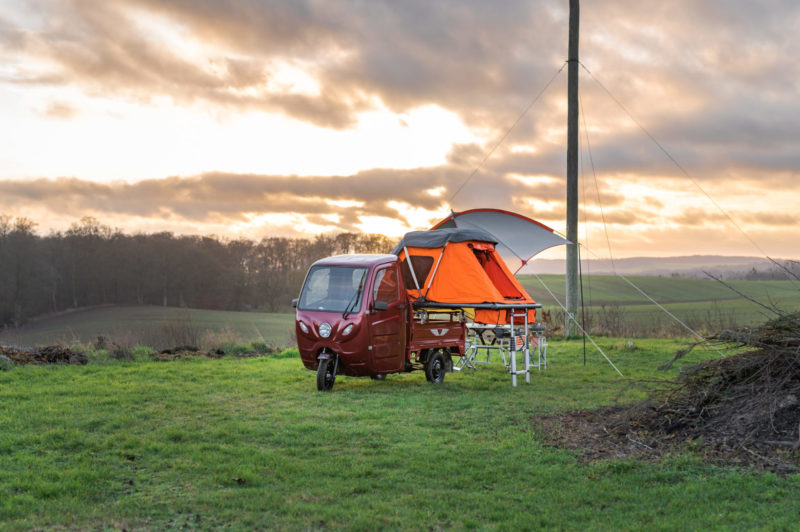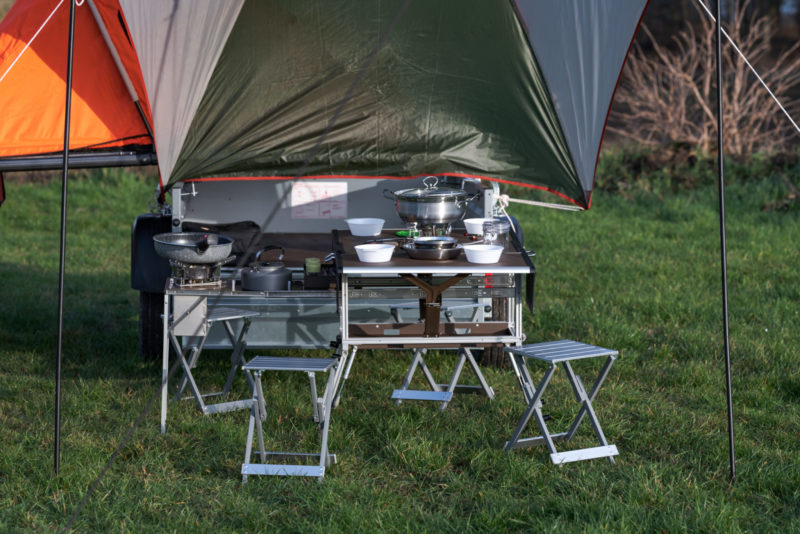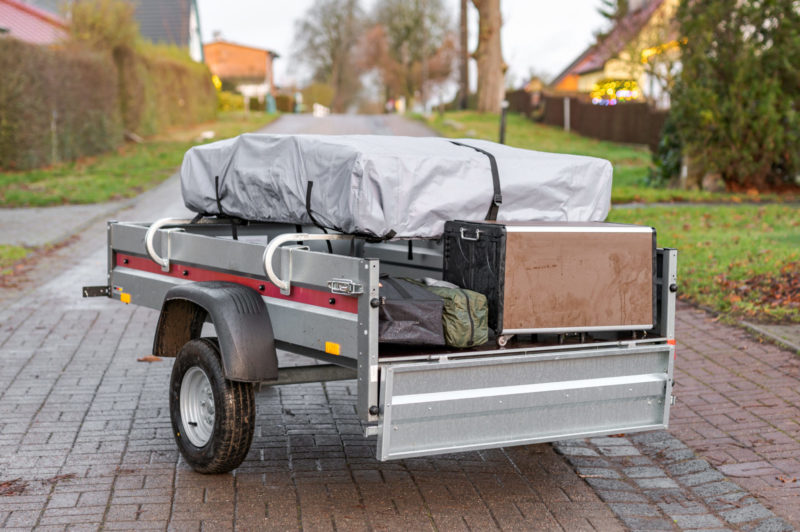 The trade-off for Elektro Frosch's portability and eco-conscious footprint is a range of around 40 miles. The 3.4-horsepower motor is capable of propelling the vehicle to a blistering top speed of 25 miles per hour. This is not a camper designed to cover America's vast open roads. It should, however, reward slow travelers who appreciate the journey more than the destination.
An Elektro Frosch representative told Lonely Planet its perfectly fine with that. "People smile at it, as it looks so small, but when it comes to the facts, people tend to find it interesting. There is one customer who plans to go all the way from northern Germany down to south Italy with this camper in 60-kilometer sections. This is really slowed down tourism. It lets you discover the country in way more intense way instead of if you would just rush through." Because the tricycle fully recharges in six to eight hours, patient campers could potentially slow travel the country in bite-sized chunks while recharging it each night.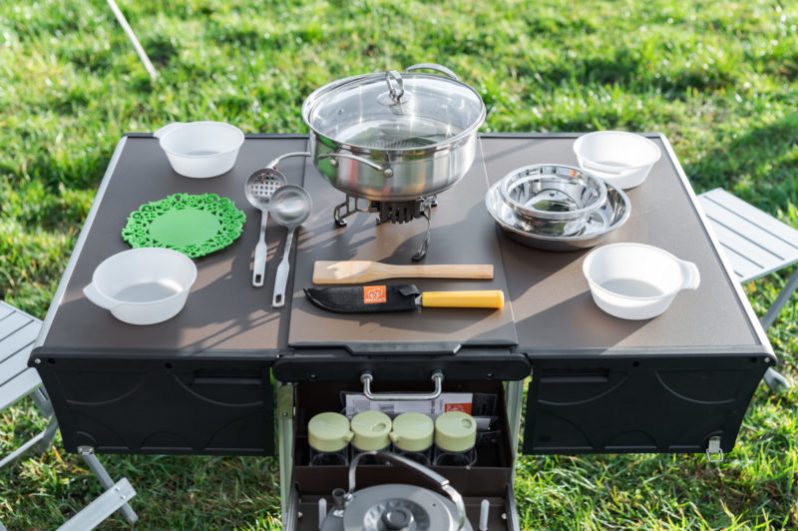 The entry-level "Big" version of Elektro Frosch's tricycle camper starts at €3,990 (around $4,300). For €4,990 ($5,400), customers can upgrade to the "Pro" model, which adds a closed cabin with heat and USB charging ports. Delivery is just €199 ($215) within Germany, and the company also works with international customers looking to ship across the pond.
For a unique alternative to standard rooftop tent camping, check out Hitch Hotel, the "world's first expandable wheel-less trailer."
Editors' Recommendations