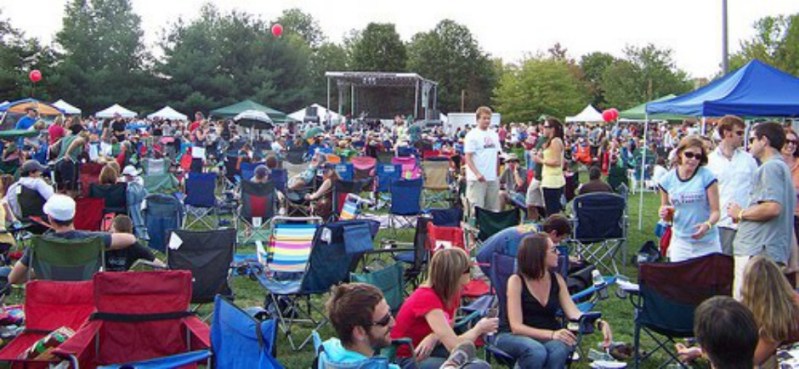 From top musical acts, to arts and crafts to craft beer—summer festivals are in full swing. You can definitely get your inner hippie on as you travel to music festivals featuring multiple stages with so much fresh music it will be hard to catch everything. Check out some of these hot tickets around the country and make your plans accordingly.
Bonnaroo Music & Arts Festival
The numbers definitely add up for a good time in Manchester, Tennessee, when an estimated 80,000 people spend four days listening to music on more than 10 stages with 150 performances. It's set this year for June 13 to 16 and includes a stellar lineup including Paul McCartney, Mumford & Sons, Tom Petty & The Heartbreakers, Wilco, The Lumineers, Of Monsters and Men, just to name a few.
For three nights in June, Las Vegas adds a bit more sparkle to its already glittering image. The 17th Annual Electric Daisy Carnival, set for June 21, 22 and 23, features interactive art, amazing carnival rides, theatrical performances and even some extra surprises along the way.
Coming up July 4 – 7 in New Orleans, the Essence Festival will keep eight stages filled over the span of four days. The star-studded lineup includes Beyonce, New Edition, Keyshia Cole, LL Cool J, TGT, Blackstreet, Luke James, Brandy and more. The festival also offers some of the finest arts, crafts, jewelry and quilts from top creative exhibitors.
Launched in 1991 by Peter Farrell, lead singer of Jane's Addiction, the Lollapalooza Festival put down roots in Chicago's Grant Park in 2005 and continues to expand. It covers more than 115 acres, multiple stages and features more than 130 of today's hottest musical artists. The lineup includes The Cure, Mumford & Sons, Nine Inch Nails, Vampire Weekend, The National, Imagine Dragons, Band of Horses, among many others. It's slated this year for August 2 – 4.
Tickets go on sale June 15 at 10 a.m. for the mad scramble to attend the annual Brewgrass Festival in downtown Asheville, N.C. Set this year for 1 to 7 p.m. on Saturday, September 21, the festival features more than 40 craft breweries who offer up samples of more than 120 different beers. Participants receive a tasting glass and should count on bringing chairs, blankets, and sunscreen to best enjoy the day and the live music.