British Columbia is widely known as "Canada's Outdoor Playground."
For a country that is itself one big outdoor playground, that's saying something. Less than an hour by ferry, British Columbia's Sunshine Coast is a stunning, isolated, rugged peninsula that feels like an ocean away from the hustle of downtown Vancouver. Best of all, it continues to fly under the radar for most tourists, so start planning your trip now!
Play
No matter the weather, the Sunshine Coast is all about getting outdoors. It's home to the 180-kilometer long Sunshine Coast Trail — Canada's longest hut-to-hut hiking trail. On a 12-day thru-hike, you'll pass through some of the most rugged and beautiful natural waterfront scenery in the country.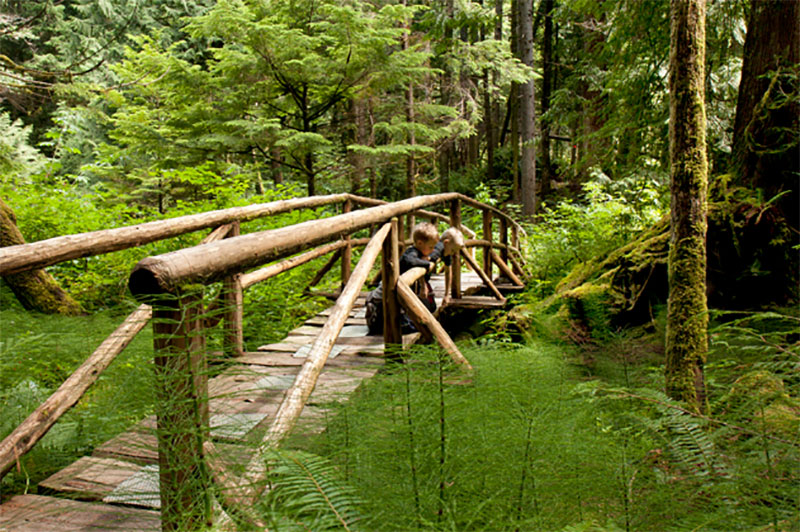 For travelers looking to escape to the water, Halfmoon Sea Kayaks offers a number of opportunities, including half-day rentals, advanced sea kayaking courses, and guided multi-day paddling trips.
At the northern tip of the Sunshine Coast in Lund, I'Hos Cultural Tours offers Zodiac Tours of Desolation Sound. These half- and full-day tours provide a unique blend of adventure with 5,000-year old First Nation history and culture.
Eat & Drink
Grab a drink at the no-frills Lighthouse Pub in Sechelt. It's a marina restaurant/bar done right — plenty of Canadian brew on tap, a laid back atmosphere, and the area's largest outdoor patio with sweeping panoramic views of the water.
Along the upper coast, in the old mill town of Powell River, sits Townsite Brewing. Against a gritty, industrial backdrop that feels like you've arrived at the end of the world, this craft brewery is doing its part to keep the town chugging along. It's not the sort of place you'd expect to find one of Canada's best and only Belgian brewmasters. Visitors can take a tour, grab a growler to go, and of course sample from their always-rotating taps.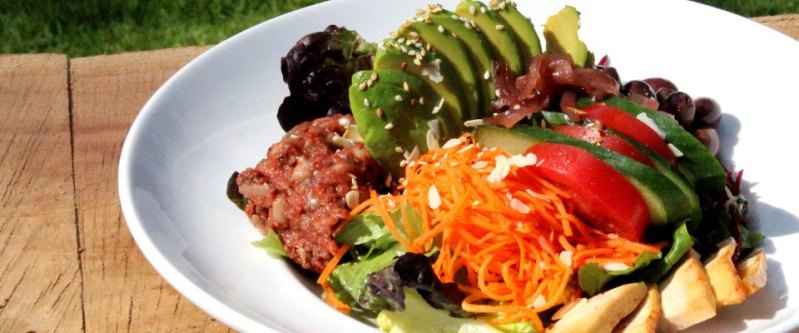 In the tiny, crunchy, no-stoplight town of Roberts Creek, The Gumboot Restaurant is a surprising culinary haven. Inside, the atmosphere is intimate and homey, but convivial every night of the week. The menu features plenty of local favorites including fish cakes and wild Coho salmon burgers, with surprising daily specials like roast duck and fresh veggie burgers.
A stone's throw from The Gumboot, Sharkey's Fish Locker is little more than a modest, nondescript shack. If not for the small, neon "OPEN" sign, no one would ever find it. But every local will tell you they serve the best fish and chips on the coast, hands down.
Stay
There are no chain hotels of any kind on the Sunshine Coast. Accommodations range from mountain biker hostels to four-star, waterfront boutique hotels. For a real taste of Sunshine Coast living, check out Halfmoon Haven in stunning Halfmoon Bay. This eclectic mom-and-pop inn is a miniature hippie compound located on one of the Coast's most stunning stretches of sand. It's the sort of place where you'll share the beach with kayakers, family reunion-goers, and couples on their honeymoon.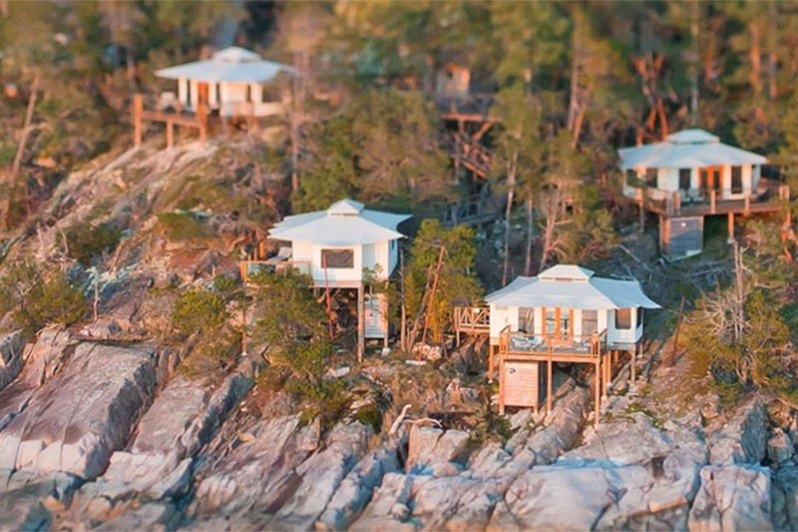 For an upscale romantic getaway, Rockwater Secret Cove Resort is home to some of the swankiest accommodations on the Coast. The otherwise unassuming hotel offers Tenthouse Suites along a 1500 foot boardwalk built into rugged rock outcroppings overlooking the Pacific Ocean. Every adults-only suite features a fireplace, heated slate floors, a hydrotherapy tub, and a private veranda with stunning ocean views. We're loath to call it "glamping" but in truth, that's exactly what it is.
(Photo via Flickr)
Editors' Recommendations