Even for non-art-aficionados, visiting the Louvre and seeing the Mona Lisa, in particular, are seriously bucket-list-worthy. However, the reality of the latter is that museum guests are often forced to elbow through a crowd of thousands of museum-goers for a glimpse of the da Vinci masterpiece.
Now, for one night only, the iconic Paris museum is opening its doors to just two guests in one of the most epic Airbnb stays ever.
The Obamas did it. Beyoncé and Jay-Z did it. This April 30, Airbnb has partnered with Louvre to give one lucky winner and a guest exclusive overnight access to the museum.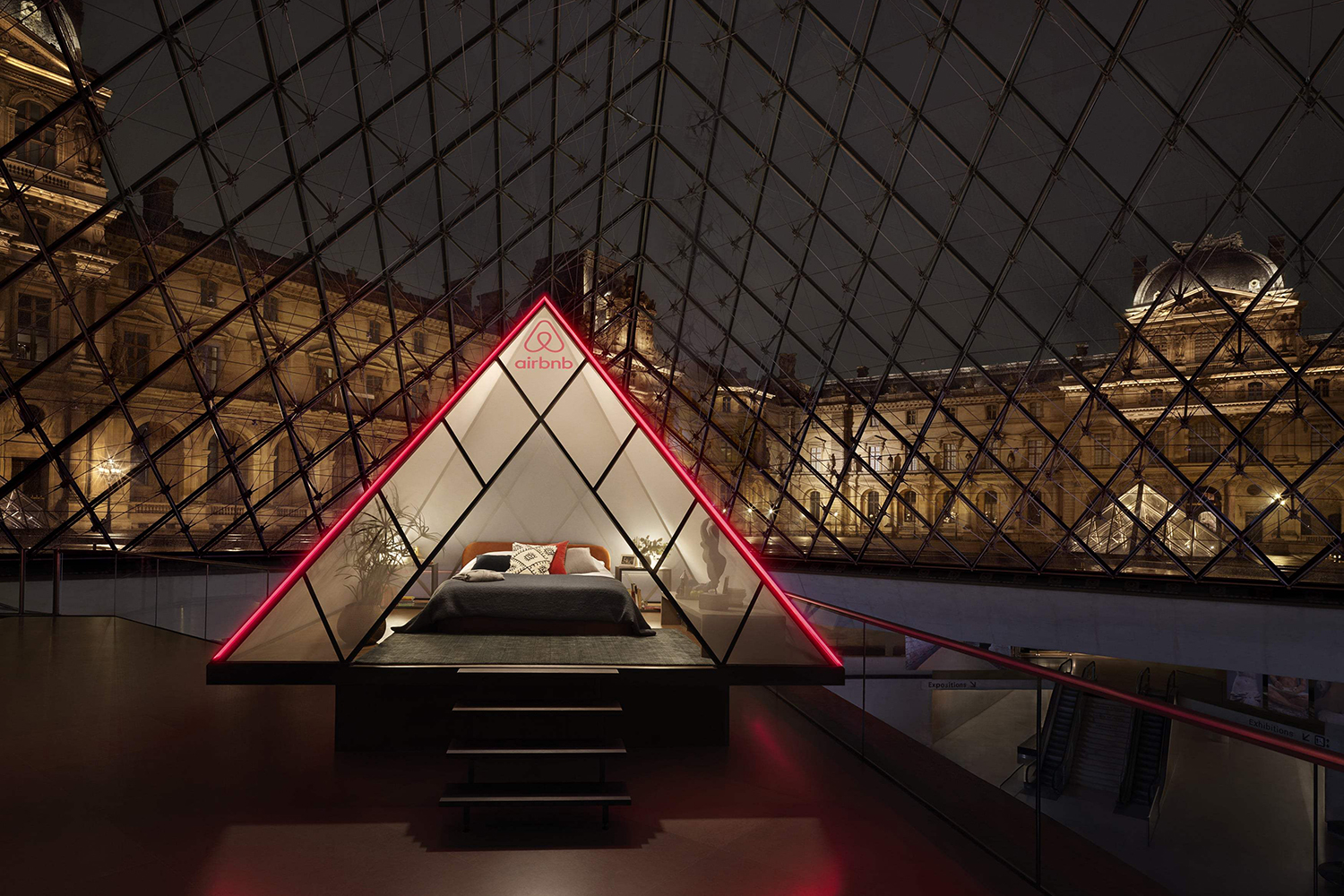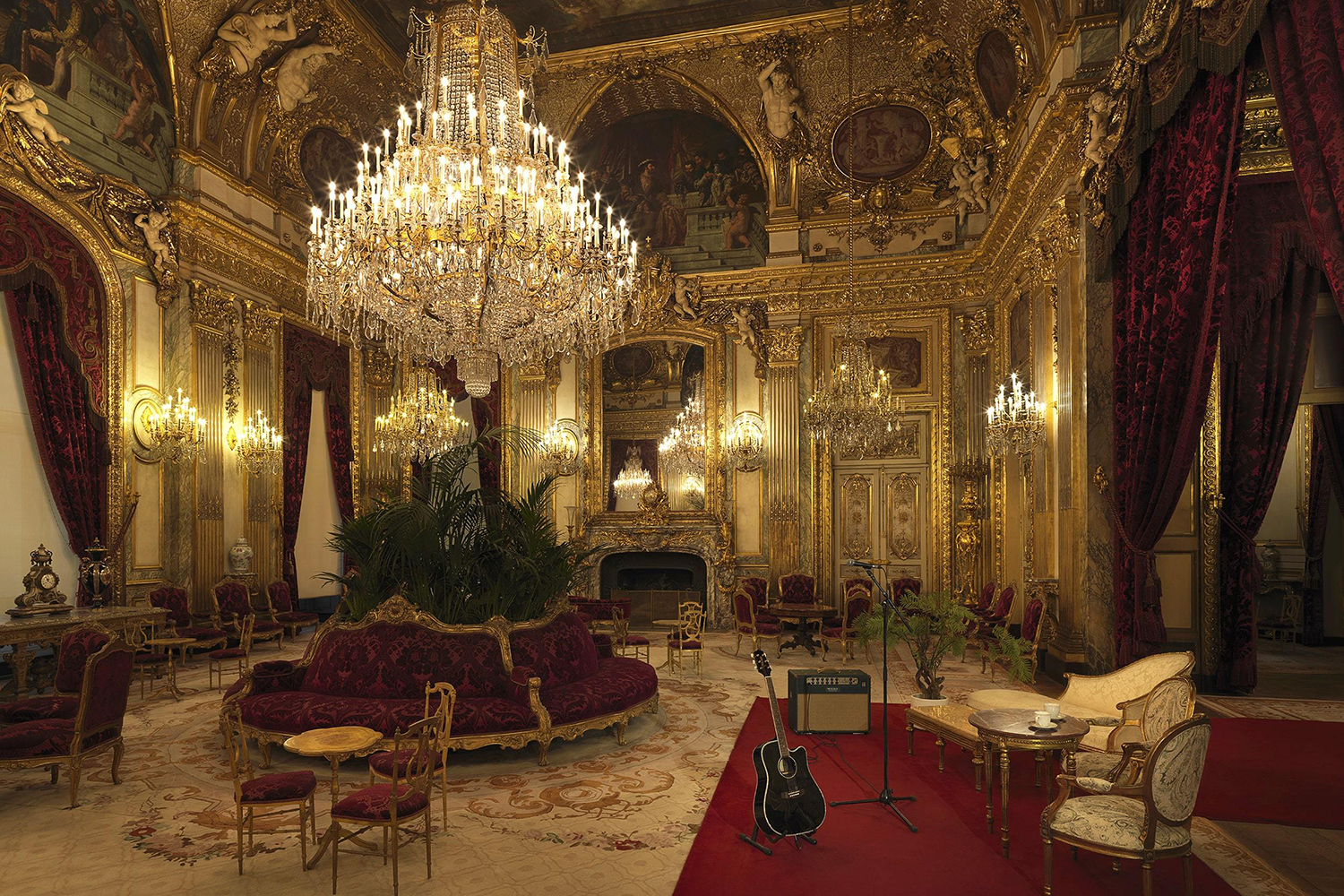 The pair will arrive at the museum just after sunset to meet with an art historian for a private tour. From there, the night's itinerary reads like the travel diary of a one-percenter. They'll enjoy a Renaissance-inspired aperitif in an exclusive lounge setup beside the Mona Lisa amid a soundtrack of atmospheric French music on vinyl. That's followed by a private feast at a pop-up dining room inside the museum, then an acoustic concert in Napoleon III's opulent Apartments. The night caps off with a sleep inside a custom-built mini pyramid inside the museum's famed glass pyramid.
This Airbnb campaign is the latest in a long line of amazing, once-in-a-lifetime experiences. In 2016, it hosted an overnight stay at Dracula's Castle in Transylvania, then partnered with Audi on a "drive and stay" package that included the keys to an Audi R8 and a stay at an Architectural Digest-worthy home in Death Valley. The following year, it gave away a one-night stay at the famous LEGO House in Denmark. Last year, it teamed up with Planet Earth and BBC Worldwide on a two-night trip aboard a deep-sea exploration vessel in the Bahamas.
This latest contest kicks off an entire year of Louvre-centric Airbnb Experiences the company will officially announce this month. It's keeping a tight lip on the details, saying only that the "series of exceptional Experiences … will give everyone the opportunity to rediscover the most famous museum in the world from a totally new angle, with exclusive visits and intimate concerts."
It's simple to enter. Visit the official Airbnb contest page by April 12, 2019, at 11:59 p.m. (French time) to answer one question: Why would you be the Mona Lisa's perfect guest?
Editors' Recommendations