Highway 395 is arguably California's best road trip.
From ghost towns to national parks to fossil beds to breweries, travelers will find just about everything one could hope for in a perfect road trip route. Here are just a few of our favorite stops along the way.
Bodie Ghost Town (Bridgeport, CA)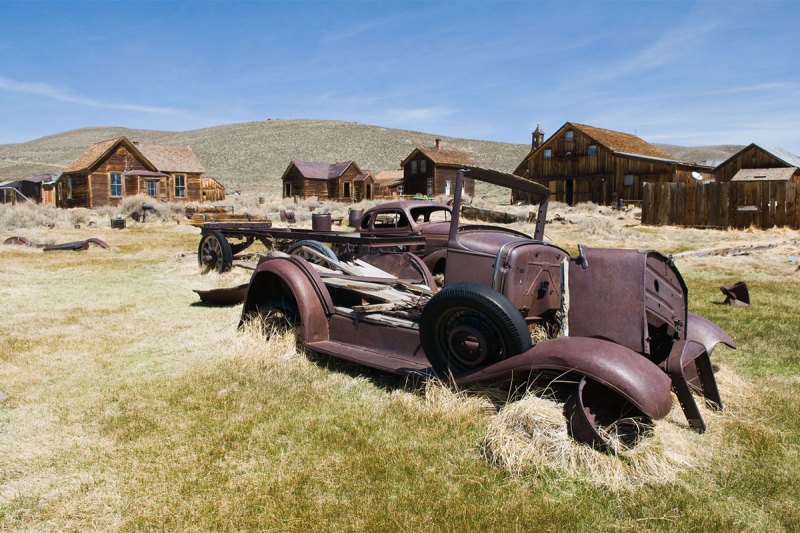 Like many of California's small towns, Bodie traces its roots back to the state's gold rush. During its heyday in the late 19th century, the town was home to nearly 10,000 people. But its popularity and prosperity were short-lived. In just a few years, the saloons, whorehouses, and good times all dried up, leaving the entire town in an eerie state of "arrested decay". Today, the land is maintained by the California State Parks service and visitors can find many of the 170 buildings still intact. Cars, mattresses, jars of change, and dinner plates all remain as though the population of the town simply vanished overnight. Good to know: sections of the road (Highway 270) from Highway 395 leading to Bodie can become impassable during hard rain, so call the park in advance to get a check on road conditions.
Tioga Pass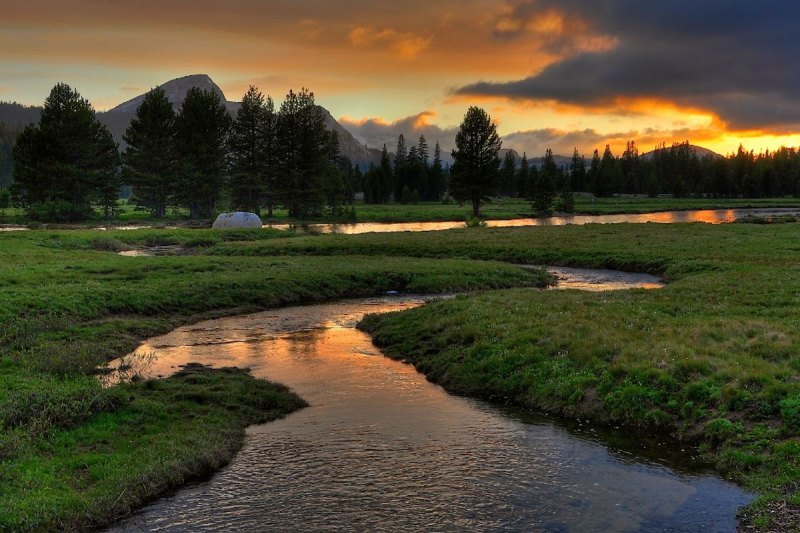 Yosemite needs no introduction. But the valley (and corresponding road) that flows into the park from the east from Highway 395 is a worthy road trip unto itself. This 45-mile stretch of Highway 120 connects the base of Yosemite (around 4,000 feet of elevation) to Tioga Pass which tops out around 10,000 feet. The drive affords stunning views of the Sierra mountains, plus glimpses of Half Dome without actually having to hike it. Good to know: some of the best hiking in all of California can be found here, including Tuolumne Meadows.
Mono Lake (Mono County)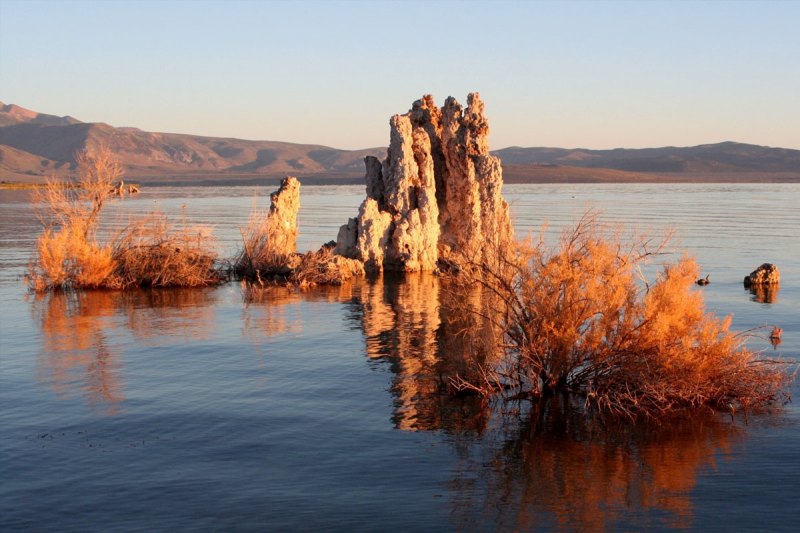 At the end of Tioga Pass Road lies the calcite beds at Mono Lake — one of the most iconic stops along Highway 395. It's a favorite spot for photographers, and it's easy to see why. The geological formations — known as tufas — provide a strange, otherworldly feel to the landscape. The lake's high concentration of salt sustains a unique and limited ecosystem that also attracts millions of birds each year. Good to know: the photo ops at sunrise and sunset are spectacular.
Erick Schat's Bakery (Bishop, CA)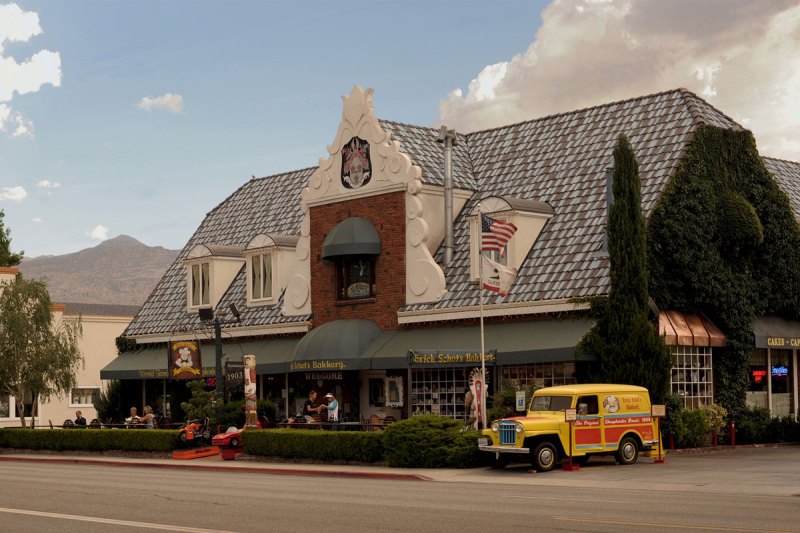 Erick Schat's Bakery opened its doors in 1938 and quickly became a staple for locals. The European-style bakery/deli is jam-packed with prepared foods, jarred goods, cheeses, pastries, and candies. The deli counter offers some of the best fresh-made sandwiches around. The prices are sky-high, and the parking is almost non-existent, but there's a reason locals keep coming back. Good to know: they're best known for their Sheepherder Bread — a simple, hand-formed bread baked in a traditional stone oven.
Ancient Bristlecone Forest (Schulman Grove, CA)
The whole of Highway 395 is peppered with well-preserved examples of California's natural history. The Ancient Bristlecone Forest is awesome in the most literal sense of the word. The forest's namesake stems from the many twisted and beautiful bristlecone pine trees that dot its landscape. They are the oldest living trees in the world (some more than 4,000 years old), and the forest is also home to The Patriarch Tree, the world's largest Bristlecone Pine. Good to know: the forest is more than 40 minutes off the highway, so allow plenty of time to visit.
Indian Wells Brewing Company (Inyokern, CA)

The beer scene along Highway 395 might seem pretty thin, but not if you know where to look. Indian Wells Brewing Company is best known for their work with Rocket Fizz Candy. But, their Inyokern brewpub is an excellent stop in its own right. Visitors can sample more than 20 styles of beer and 100 flavors of small-batch soda varieties. Good to know: don't miss the more offbeat soda flavors like Ranch Dressing and Pickle Juice.
Editors' Recommendations