There was a time when free HBO, color TVs, and vibrating beds were enough to draw in weary road-trippers. Nowadays, hotel guests demand much, much more. These four hotels go way beyond most with a long list of high-tech amenities that place them among the most high-tech hotels in the United States.
Aloft Cupertino (Cupertino, California)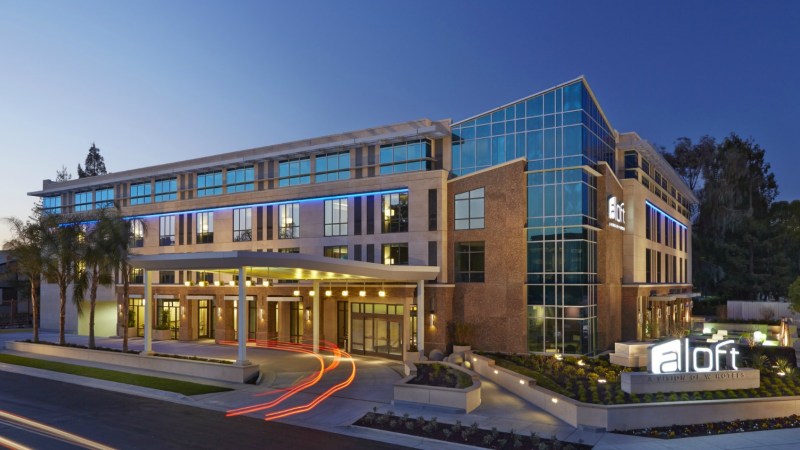 Aloft is known for its sleek, upscale, but affordable digs. The brand's Cupertino outpost is located in California's Silicon Valley, just steps from Apple's worldwide headquarters. So, it's no surprise the hotel boasts plenty of high-tech gadgetry to keep guests happy. Everything about the decor screams trendy and bleeding edge. Every room features 42-inch flat-screen televisions with Apple TV, SPG keyless entry, and lightning fast Wi-Fi. The most notable amenity, however, is Botlr. This robotic butler works 24/7 to fulfill simple guest requests like pool towels or light snacks/toiletries delivered directly to the room — all via the Starwood smartphone app.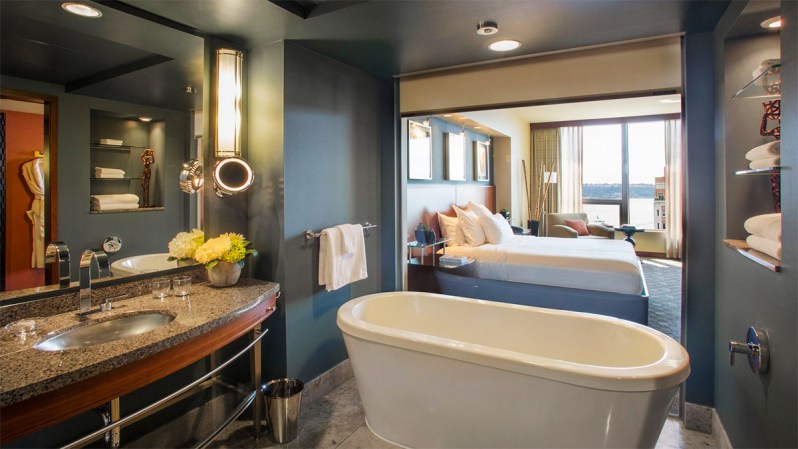 Even amid Seattle's myriad luxury hotels, Hotel 1000 stands out. Nearly every aspect of the hotel is designed to be customized to the whims of each guest. The artwork, music, and ambient temperature and humidity of each room is fully bespoke. Rooms are outfitted with additional tech like Touchscreen Microsoft Surface tablets and VoIP phones. Behind-the-scenes tech — like infrared detectors to alert housekeeping when rooms are occupied — streamline the entire experience. It doesn't hurt that it's also within walking distance of the Seattle Art Museum, Pike Place Market, and the city's waterfront.
YOTEL New York City (New York)
YOTEL brings a trendy, accessible brand of Asia's popular capsule hotels to the United States. The company's chic, futuristic, 669-room New York City property boasts a wealth of ultra-modern high-tech amenities. Most notable are its human-free kiosk check-in and YOBOT — a fully-automated robot "bellhop" that stores luggage in lockable bins which can be accessed at any time with a guest pin code. Every room (which YOTEL calls "cabins") is kitted out with lightning fast Wi-Fi, streaming audio services, and motion-activated air-conditioning. The fact that it's centrally located just two blocks from Times Square and features the city's largest hotel terrace make this a solid choice for NYC travelers.
Aria Resort & Casino (Las Vegas)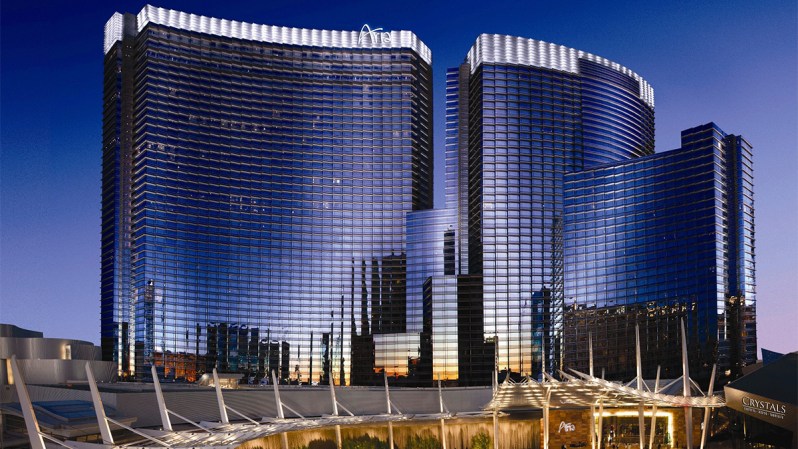 The cycle of demolition and resurrection of hotels in Las Vegas means the Vegas strip is home to some of the world's most cutting edge accommodations. The 4,000-plus-room Aria Resort & Casino mega-resort ups the ante by providing guests with an almost unimaginable level of convenience. Upon entering their room, the integrated computer system greets guests by name, turns up the lights, and opens the curtains (often to stunning views of the strip). A touchscreen panel allows customization of almost every in-room feature, including a "Good Night" button that simultaneously turns on the digital do-not-disturb sign, drops the lights, and closes the curtains. Customizable wake-up calls provide personalized temperature, lighting, and music in the morning. A connected smartphone app can automatically unlock rooms when guests are nearby and provide property updates (like when a seat has opened at a particular blackjack table).