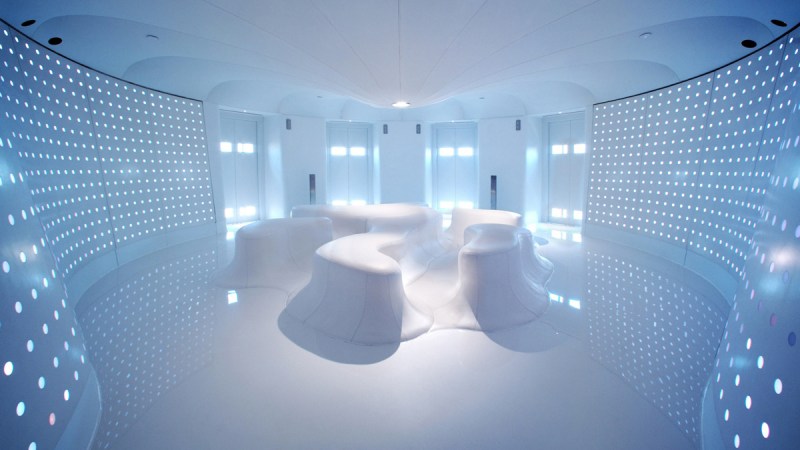 Asia may be ground zero for some of the world's most cutting edge, technologically advanced hotels and innovations. But, the European continent seems intent on keeping pace. Here are four of the most high-tech hotels in Europe. 
Hotel Silken Puerta América (Madrid, Spain)
Even in a city well-known for incredible architecture, Madrid's luxurious Hotel Silken Puerta América stands out. The modern, 12-story rainbow-colored exterior features a unique design that combines the work of 19 of the world's most renowned architects (Zaha Hadid and Jean Nouvel among them). Inside, each floor was realized by a single architect creating a sort of "themed" aesthetic. The decor is hyper-modern, bordering on space-age a la 2001: A Space Odyssey (think lacquered walls, geometric, mirrored hallways, and cavernous, all-white rooms). State-of-the-art tech — flat-screen TVs and ultra-modern bathrooms — is seamlessly integrated into every facet of the design to the point where it's nearly invisible. The top floor also features panoramic city views, plus a pool and bar with a retractable roof.
NH Collection Berlin Friedrichstrasse (Berlin, Germany)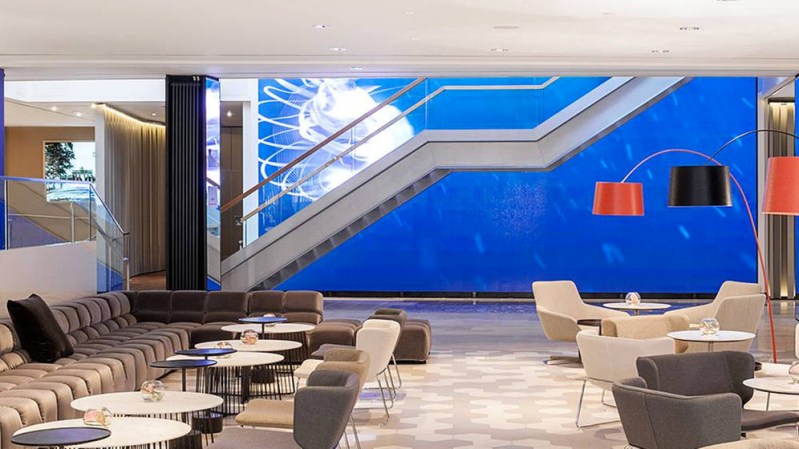 With locations in Milan, Barcelona, and Berlin, the NH Collection offers lodging in some of the world's most elite destinations. The latter — NH Collection Berlin Friedrichstrasse — is awash in clean lines, contemporary furniture, and pops of art gallery-inspired decor. But, it's the unusual high-tech extras that push the hotel over the edge. The property makes use of cutting edge holographic technology for business travelers to make 3D projections available in their presentations. Guests can also take advantage of things like on-site Segway and electric car rentals or, if the mood strikes, have musical equipment (keyboards and guitars) brought to their room for an impromptu jam session.
Eccleston Square (London, England)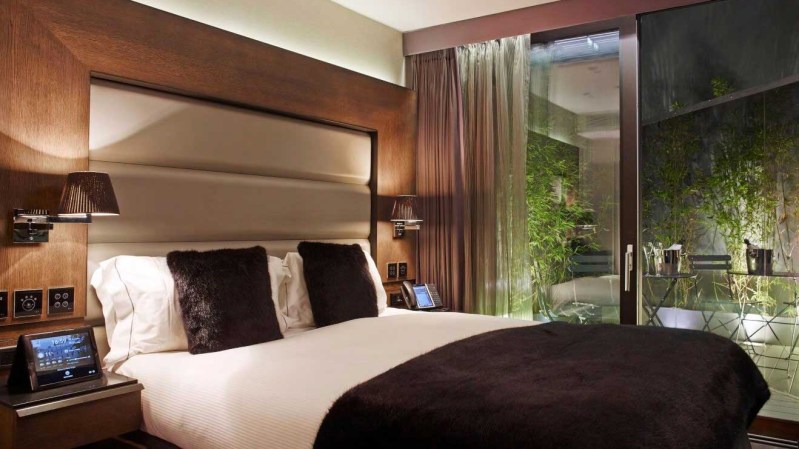 London knows how to deftly blend timeless style and sophistication with modernity. Perhaps no hotel in the city does a better job than the boutique Eccleston Square. The exterior is a charming, understated, and beautiful 19th Century facade. Inside, however, it's an entirely different matter. High-tech gadgetry and amenities abound around every corner, from the common areas to every guest room. The latter features touchscreen keypads to control everything from the music to the mood lighting to the Swedish Hästens electronically adjustable beds to the flat-screen TVs embedded in the mirrors. Plus, full concierge service is available from the bedside iPads, free loaner smartphones are doled out to every guest, and the glass shower walls offer a frosted privacy option at the touch of a button.
Blow Up Hall 5050 (Poznań, Poland)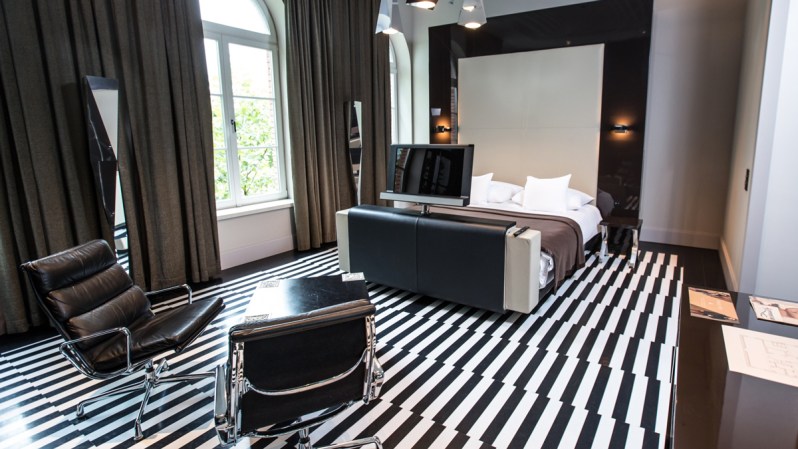 Situated in a repurposed brewery, the cutting-edge (and curiously named) Blow Up Hall 5050 is equal parts high-tech art gallery and innovative boutique hotel. An installation in the lobby projects "blown-up" digital images of guests via surveillance camera-like photos and other interactive art exhibits abound throughout the property. The hotel eschews a traditional check-in desk or even room numbers. Instead, guests are provided an iPhone during their stay to guide them to and access their rooms. The smartphones also serve as digital concierges to assist with hotel amenities and relay timely local information about restaurants, events, and travel tips.
Editors' Recommendations