Strolling around Le Marais on a Saturday morning with a coffee in tow will probably make you want to up sticks and start a new life in Paris. Sprawled across the 3rd and 4th arondissements, (fairly central in layman's terms) the narrow winding streets and historical architecture is old Paris incarnate, while the trendy bars, cutting-edge boutiques and hip eateries are the regular haunts of the city's young creatives.
PLAY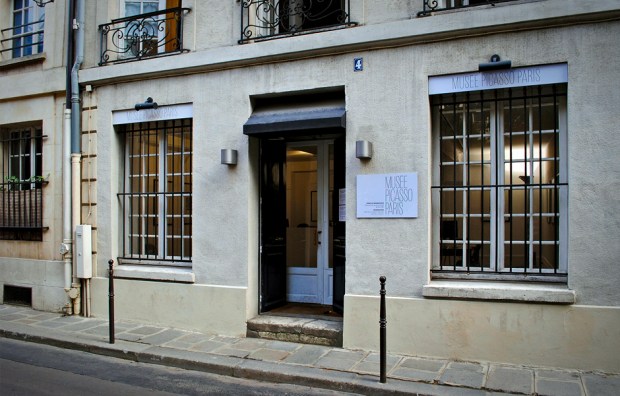 While this was originally the aristocratic area of Paris, Le Marais is now a hotbed of art. You can't blow through here without stopping at the Picasso museum. If you don't like his art you will at least by impressed by the 17th century building. If not, why are you in Paree?
While you're in the area, Yvon Lambert's bookshop is a must-see. Open since 2001, the book store cum gallery is filled with hard to find books, magazines, zines and prints and posters. You may be in here for a while.
SHOP
The area comprises a superb selection of menswear stores, all ripe for the browsing. We recommend Surface to Air on rue rue Vieille du Temple and Acne on the steadily emerging rue Froissart for consistently engaging designer threads. For the best in French menswear design, stop by Kulte Store on rue Vieille du Temple. Preppy, sharp and ideal for trans-seasonal layering, each piece makes for a standout addition to the modern man wardrobe.
If you're still mourning the death of the Polaroid, head to the Impossible Project Space on rue Charlot to stock up on precious film and vintage Polaroid cameras, from the collective that resuscitated the analog brand.
Gallery L'Imprimerie is a haven for sneaker enthusiasts. Part concept store, part art gallery, this buzzing store stocks an awesome range of vintage sneakers and hosts regular exhibitions which keep the hip residents of Le Marais coming.
EAT & DRINK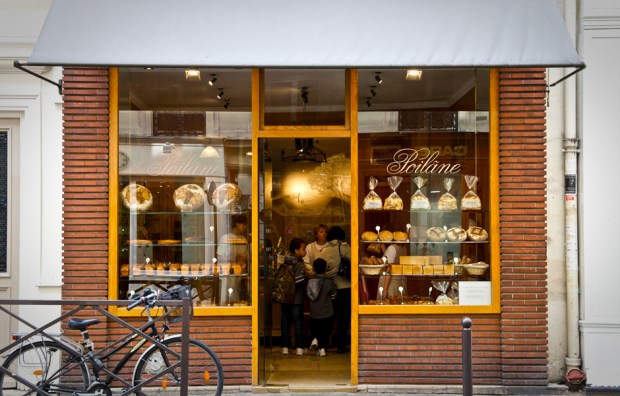 Hop off the metro at St Sulpice and start the day at the Poilâne, one of the most celebrated boulangeries (bakery) in Paris.  Stop in for a breakfast that Instagram will love.
Mid wander, quench your appetite with an enormous wrap from the Falafel King on rue des Rosiers. The seriously long queue is inevitable but all will become clear post-first bite.
End the day with a well-deserved beer. For a merry, happening atmosphere head to popular Irish bar Stolly's on rue Cloche-Perce and sample their impressive menu of ten-year old scotches.  If your night takes a hedonistic turn, The Manual recommends Acte 3, a semi-exclusive Parisian favorite. Beyond the clandestine entrance you'll find seriously strong cocktails and a subterranean dancefloor, fit for ending the day with a bang.
If food is the main attraction, go ahead and book a tour with Paris by Mouth and try their Taste of the Marias walking tour. Gluten be damned!
SLEEP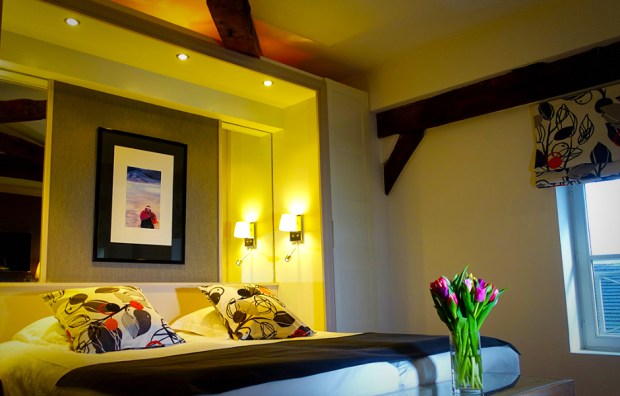 Jeu de Paume roughly translates to 'raquet court' in French and that is exactly what this building was built for in the early 17th century. There are only 27 rooms in this eccentric little hotel and are all built around the old wooden beams of the original building.
Editors' Recommendations