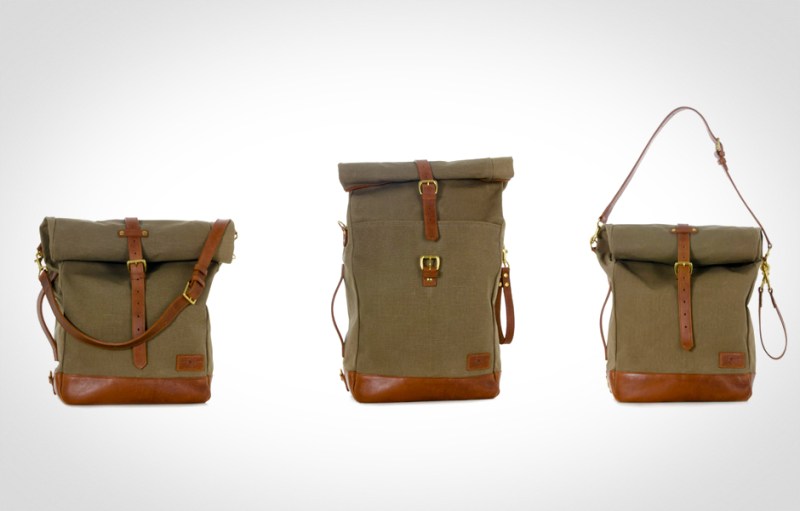 When it comes to design, J. Panther Luggage Company takes its time to make sure it's producing top of the line products.
It's been two years since the company unveiled a new bag, but owner Johnny Diamandis has had his head down working on the new 3-way RollTote.
"We make a lot of prototypes," says Diamandis, "That's why it takes so long. I test it on the bike. I test it out walking in the mountains. I pay attention to every detail and constantly make improvements before we actually launch it."
The old Army roll-top bags provided Diamandis with the inspiration for his new creation. "It had a very simple technique of rolling the top without using zippers or buttons. I wanted to bring that method into our style. I use canvas and leathers and make it a little more elegant to interpret into our DNA."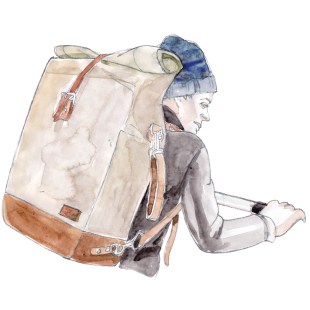 Crafted from a tough, military-style canvas made in Scotland, this stylish bag is rugged enough to withstand any type of weather conditions. There are two removable, fully adjustable leather shoulder straps. You can wear it as a backpack, carry it over your shoulder for tote-style use, or use the leather grip on the side to hand carry.
If you get caught in a storm, just roll the top of the bag down to cover the twin external pockets. This bag can take you to the office, gym, biking excursion, outdoor adventure or an overnight trip. There's plenty of space inside for your laptop and tablet, and they'll be secure separate from other belongings you toss in.
"You can get caught in the rain with this bag and drag it around and it ages beautifully," says Diamandis. "People actually love our bags more when they are a year or so old. They become softer."
It's currently available in three colors: black canvas, olive canvas and sand canvas. $645.
Illustration by Chris Sharp.