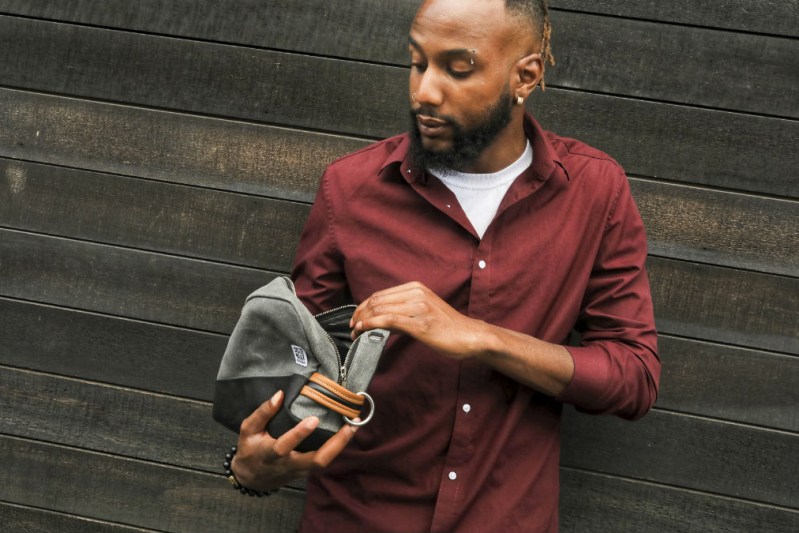 If you're like me, packing is not an easy task. I tend to pack last minute. I also tend to overthink, which leads to overpacking, which leads to me calling my parents from a pay phone in Israel because I needed to figure out what to do after customs wouldn't check my bag because it was 30 pounds overweight.
But one thing I never stress about? Packing a dopp kit — or a "toiletry set" if you will. I think dopp kit sounds cooler. If you don't have one, get one.
I remember my close friend gave me a Coach Dopp Kit as a high school graduation gift, and 12 years later I'm still using the same one.
Here are some tips, tricks, and essentials for a long weekend, or a 12-hour plane ride.
Essential Medicines
Always pack Benadryl. It's a lifesaver (literally) and a very important must have. No one wants to discover they have a shellfish allergy on vacation.
You know what else no one wants? To eat bad shellfish. We all know that all it takes is one bad oyster, so a small travel pack of Immodium is also a necessity.
Finally Advil — obviously — and whatever prescriptions you have can all hang out inside your dopp kit together. To save room, you can also keep your pills in ziplocks.
Grooming Products
I like to head over to CVS' travel section to pick up a few items. My skin tends to dry out on planes, so Gold Bond Hand Moisturizer is the one I go with. It's tiny, but actually one of the best hand creams out there. A little goes a long way.
Now onto shaving. Pack your favorite blade, and a shaving cream. I like to use the tiny Gillette Foam travel cans. They last forever and they are small enough to pack. If your traveling on a plane, rules vary when it comes to aerosols, but generally under 3.4 ounce of an aerosol shaving cream in your carry-on is permitted.
If you are packing, now is the *best* time to purchase a new toothbrush. You probably need a new one and don't even know it — so throw that in with a travel toothpaste of your choice.
Throw in some eye drops, a deodorant, and a small cologne and you are ready to hit the road. If you don't want to go through the fun of putting together your own kit, there are plenty of pre-made kits available for sale.
Editors' Recommendations