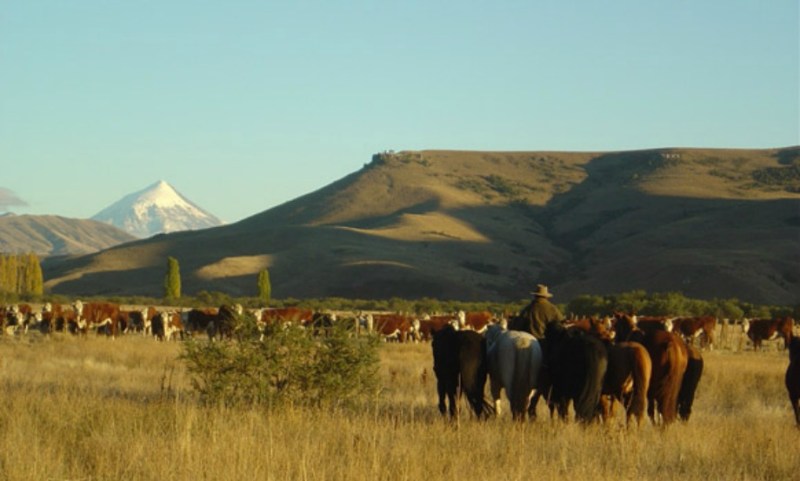 According to locals, the true soul of Argentina can only be discovered in its boundless steppes, not in its cities.  For centuries the Argentine grasslands have been the domain of the gaucho, a variant of the North American cowboy, providing their livelihoods through cattle rearing and sheep shearing. Whilst the gaucho is still very much living and working part of the national culture, many of the country's smaller ranches, known as estancias, have been persuaded to open up their gates to paying guests in order to ensure survival.
Today the vacation ranch market already seems nearing saturation; you will find luxury estancias complete with spas and pools catering for honeymooners, or those that have been turned into Disney style nightmares for gawking tourists. However, delving a little deeper will unearth a handful of places that are indeed the real thing; working estancias maintained by true gauchos.
Located on the edge of Patagonia, 125 miles north of Bariloche, 990 miles south west of Buenos Aires and seemingly a million years away from anything, lies the 15,000 acre estancia Huechahue. With eight double rooms, all en suite, the accommodation is basic but comfortable. Meals are served communally either in the lodge dining room or outdoors, where traditional barbecues, or 'asados', are prepared over open pit fires. Being in prime beef country means its pretty much meat galore for lunch, dinner and sometimes, even breakfast. But don't expect a dainty sirloin steak; the animal you saw grazing just hours before will be roasting in its entirety on the flames. Huechahue is virtually self-sufficient when it comes to food; sourcing its own eggs, milk and bacon – it also provides freshly baked bread and has a sizeable orchard.
Although one can choose to partake in some fly fishing or a spot of bird watching, the main event here is horseback riding. There is cattle gathering to be done on a daily basis and the estancia also organizes excursions through the Andean foothills, where you will be trotting amongst rocky gorges, galloping through Patagonian rivers and can even stop to visit ancient Tehuelche Indian burial caves. All the horse related activities are presided over by one of the ranch gauchos, meaning no nonsense and experienced guidance.
The estancia remains closed from May to September when the land plummets into a frigid slumber and the cows move onto greener pastures, but if travel does take you that far south, be sure to venture beyond the capital and explore the wilderness that awaits.
Editors' Recommendations