It's one thing to cruise along Miami Beach. It's another matter to captain your own vessel confidently across open ocean.
Small ship cruising is all the rage right now, but if you're looking for a once-in-a-lifetime boating experience with intense, hands-on training, you need a proper sailing school. Here are three of our favorites around the world.
Blue Water Sailing School (Eastern United States)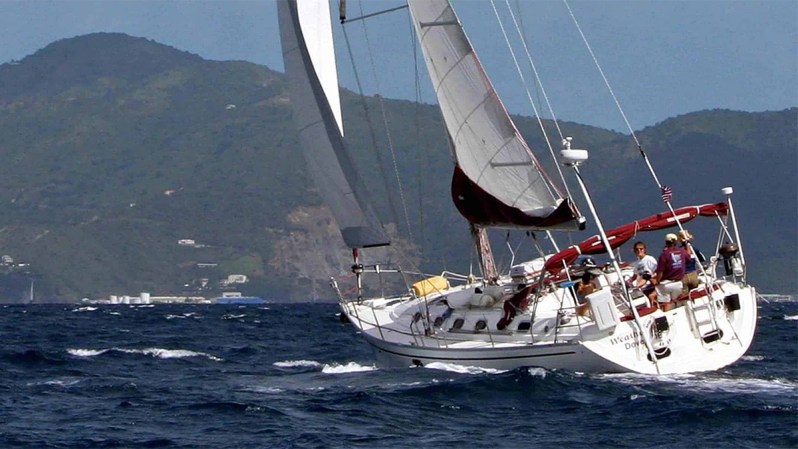 Americans seeking a crash course in sailing will likely find Blue Water Sailing School among the most convenient. The outfit operates live-aboard vessels in several locations in the Caribbean (The Virgin Islands and the Bahamas) and eastern United States (Fort Lauderdale and Newport). As an American Sailing Association certified school, they offer classes for every level of sailor. Newbies can start out with Bareboat Skipper or specialize with Bareboat Catamaran Skipper, while advanced courses teach coastal and celestial navigation. While some classroom learning is required, most instruction is performed in real-world situations, like sailing from Fort Lauderdale, Florida across the Gulf Stream, to Bimini, Bahamas, then back again.
Price: Seven-day courses out of Fort Lauderdale start around $2,300 (USD). Includes instruction, boat/running expenses, all onboard meals, board, taxes, and fees.
Solaris Mediterranean Sailing School (Western Mediterranean)
Off the coast of the Balearic island of Majorca, Solaris Mediterranean Sailing School offers hands-on classes in one of the most beautiful settings in Europe. The Start Yachting Course is a two-day crash course to literally get your feet wet and discover what it takes to be a sailor. But, the school's Competent Crew, Day Skipper, and Coastal Skipper courses are what most students come for. These in-depth, five-day courses offer live-aboard instruction with real-world and practical application of the skills necessary to become an RYA-certified sailor. Nights are spent in harbor in some of Spain's most picturesque island towns where students are welcome to disembark and explore.
Price: Five-day courses start at €660 (approximately $700 USD as of April 2017), depending on the number of students. Includes breakfast, lunch, board, and instruction.
Pacific Sailing School (Sydney, Australia)
For would-be sailors who don't have the time or inclination to commit to a live-aboard situation, Pacific Sailing School offers excellent alternatives. Getting started with their P0 Competent Crew course involves eight three-hour practical lessons on your own schedule. They offer more nuanced building blocks for budding sailors than the other schools on this list, from Sail Offshore to Harbour Racing to Ocean Racing. With substantial dedication, students have the potential to pilot their own sailboats across open ocean in a few short months.
Price: P0 Competent Crew starts around $1,500 AUD (approximately $1,150 USD, including course costs and required Australian Sailing registration). Includes eight sailing sessions, unlimited practice sessions for three months, two twilight races, and a waterproof course kit.