Wakey wakey. Now you can get your caffeine fix while getting a shave and a haircut with new downtown Manhattan spot Three Seat Espresso & Barber.
Hybrid grooming spots aren't a totally novel concept. Blind Barber literally put the bar in barbershop and you can shop for all your favorite products at the apothecary adjacent to Fellow Barber Williamsburg. But it's always nice to be able to knock out a couple of needs in one go.
The idea for Three Seat came about when master barber Avi Mavlyanov cut Bluestone Lane co-founder Aaron Cook's hair and conversation veered toward combining their individual talents. Four years later, they're opening the doors to their dream of a café slash barbershop in the East Village. "My vision was to create a lifestyle inspired space, offering a number of services and providing great value for customers," explains Cook. "We wanted to provide high quality food, coffee and service in a great space, all at a very competitive price point."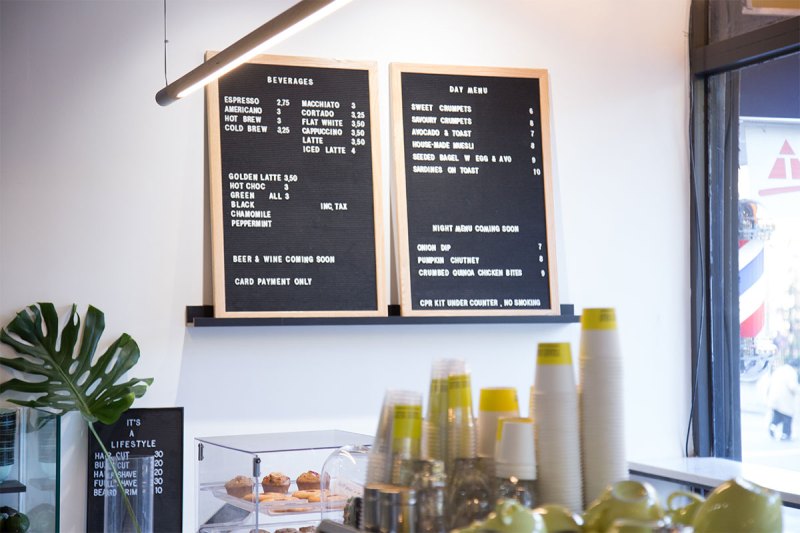 In the grooming shop, there are three chairs (hence the name) where one can book a haircut, shave, or beard trim, and nothing runs more than $30. "The change in clientele [in the East Village] over the past five years has led us to create a new barbershop experience," says Mavlyanov, who has plied his craft in barbershops all over the East Village. "Offering stylish cuts and a complimentary high quality beverage has already generated a positive reaction from the community." Post- or pre-preening, customers can order up another coffee or espresso made with beans roasted by Ceremony Coffee Roasters of Annapolis, Maryland. For those who prefer the hard stuff, there will be a rotating menu of beers and wines. And the lightweights can choose from a handful of teas. Anyone who isn't on a liquid diet can choose something a little more substantial from a tightly edited selection of food, including a chicken sandwich and house-made muesli.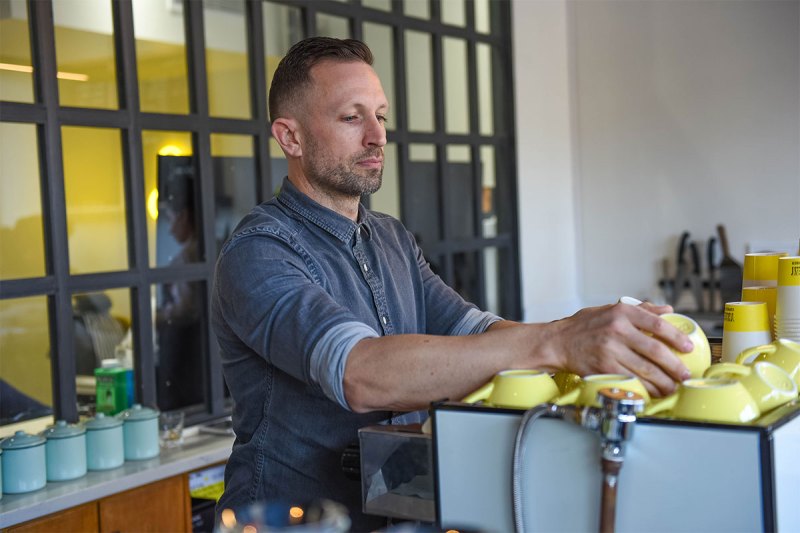 Situated directly across from Tompkins Square Park with floor-to-ceiling windows provide ample entertainment while you eat and drink. Stroll in and book an appointment on the spot or snag one of the three seats via the Instagram account @threeseatespresso.com. Find them at 137 Avenue A.
Café hours: Weekdays from 7am-7pm, Saturday & Sunday 8am-7pm
Barbershop hours: Monday-Saturday 10am-8pm and Sundays 10am-7pm
Editors' Recommendations