It seems there is a 'National Day or Week or Month of' bestowed upon every food, inanimate object, and body part known to man. If you're into celebrating the minutiae of life, then the party never ends. On that note, it's the time of year we hail the hirsute—National Beard Day. If you happen to be the proud owner of a hairy face, we invite you to help fete your prodigious follicles with the following five super duper beard-specific offerings.
Proraso Hot Oil Beard Treatment
Baby your beard with hot oil. Like a hair mask for your face, you massage this moisturizing treatment onto your beard, wait a few minutes for it to work its hair softening magic, and then rinse.
Penhaligon's No. 33 Face & Beard Scrub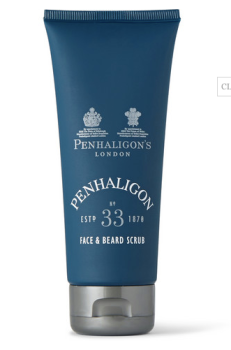 From a brand that's been in the grooming business for over a century (so, yeah, they know their shit), comes this natural scrub that softens beard hairs and the skin that lies beneath. And the peppy blend of citrus, sage and lavender is a nice touch.
Billy Jealousy Gnarly Sheen Refining Beard Oil
Make your beard shine bright like a diamond. Or at least give it a nice patina sans grease with this natural blend of sunflower, sweet almond, and avocado oils. And it takes the itch out by keeping everything good and moisturized.
Beardbrand Black Marble Beard Oil
I bet you didn't know you needed a beard fragrance. Well, maybe you don't need it but you'll want this one. Technically it's beard oil but the best part of this collaboration with designer Tobias van Schneider is the refreshing, yet cozy blend of citrus, cedarwood and ginger. It's something you won't mind wafting beneath your nose all day.
Big Red No. 22L Beard Comb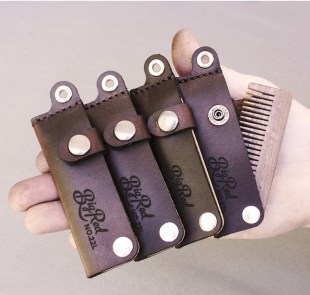 You can groom yourself wherever you see fit with this comb that folds into a leather fob and can be clipped to your keys. And though we strongly discourage whipping this baby out in certain social settings, it is a handsome sight to behold so maybe those around you will be forgiving.
Editors' Recommendations