As the weather warms, you may start to consider relieving your face of the hair you've amassed over the colder months. But rather than resorting to using some crappy foamy shaving cream that removes the moisture along with your stubble, leaving your face dry, tight and itchy as hell, it might be time to consider an upgrade. We rounded up five oils, lotions and creams that will prep and prime for subsequent shearing without any uncomfortable and unsightly after-effects of that cheap frothy stuff.
The Art of Shaving Eucalyptus Shaving Cream
Okay, so you'll get the lather you love (not Ibiza foam party level but still frothy) with this formula but it's also packed full of glycerin and essential oils so hydration happens at the same time. Also, the invigorating scent of Eucalyptus offers an eye-opening start to your morning.
$27, theartofshaving.com
Kiehl's Close Shavers Squadron Smooth Glider Precision Shave Lotion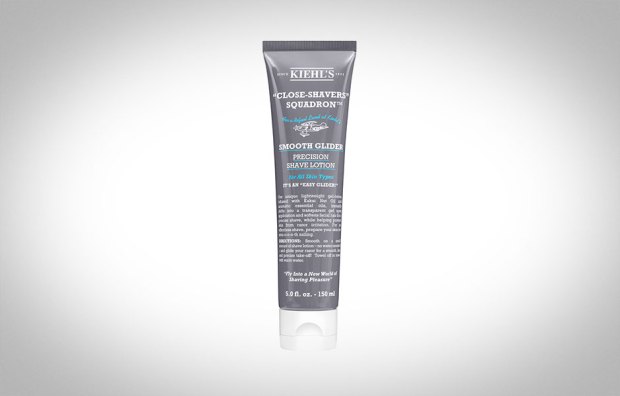 If you experience razor burn on the regular, than you probably would love to find that special something to prevent the mean reds from popping up. Kiehl's is with you on this point and so they created this unique oil-infused shave lotion. Vitamin E and Kukui Nut Oil offer the TLC your face deserves and the cool see-through texture gives you a better vantage point.
$16 for 5 oz., kiehls.com
Tom Ford Shave Oil
Oh you fancy, huh? If only the swankiest of skincare is allowed to touch your face, then there's really only one option for you—Tom Ford's shave oil. Sure, the man with the perma stubble might not have firsthand experience with shaving, but this bottle with his name will certainly up your shaving game a thousand percent.
$60, tomford.com
Viktor & Rolf Spicebomb Shaving Cream
Recognizing modern man's adoration for the charms of the barbershop, the popular, grenade-shaped fragrance Spicebomb is lending its scent to a trio of barbershop-inspired groomers. The second step in the routine is a non-foaming shaving cream spiked with just enough of the masculine spice and tobacco scent to be pleasant, not nausea-inducing, like your dad's old shave cream.
$28, nordstrom.com
Editors' Recommendations