By now, you may be familiar with the fragrant note called Oud.
Though men and women in the Middle East have worn its potent scent for thousands and thousands of years, it has just recently become popular stateside in the past several years. The intoxicating natural material is somewhat controversial thanks to this harvesting method that involves infecting an otherwise scent-less agar tree with a fungus thus killing it. But luckily today it's possible to sustainably harvest or synthesize the dark, dense, and incredibly fragrant resin. So an ingredient that was once considered exotic and rare has become fairly familiar (though still pretty expensive), as Oud finds its way into an array of men's fragrances, including one called Oud Suede, that's part of The Art of Shaving's debut scent collection.
Now, The Art of Shaving is repurposing the warm, masculine Oud Suede fragrance, which balances the strong Oud with lighter notes of Bergamot and Lemon and headier ones, like Vetiver and Patchouli for a new grooming routine. The brand has infused its trademark four-step shaving regimen (Well, three because a scented razor would be weird.) with the same Oud-y blend.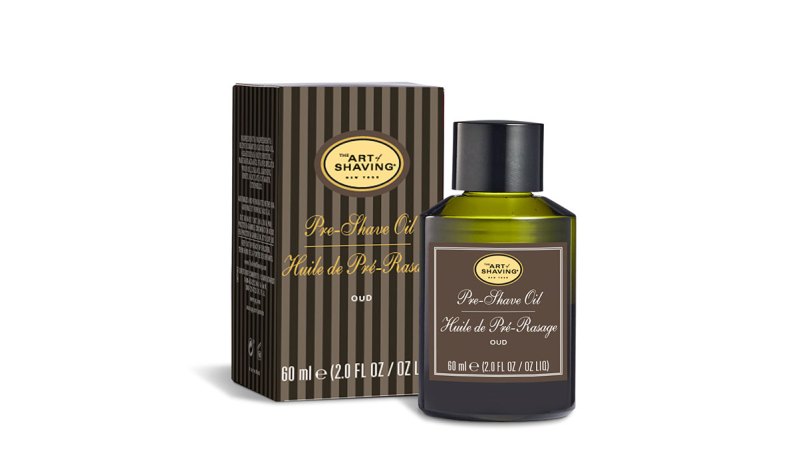 Start by prepping your face with the Pre-Shave Oil ($30), which uses natural Olive and Castor oils, plus various essential oils to soften you scruff and skin to help make what comes next more comfortable and prevent any razor burn nastiness afterwards.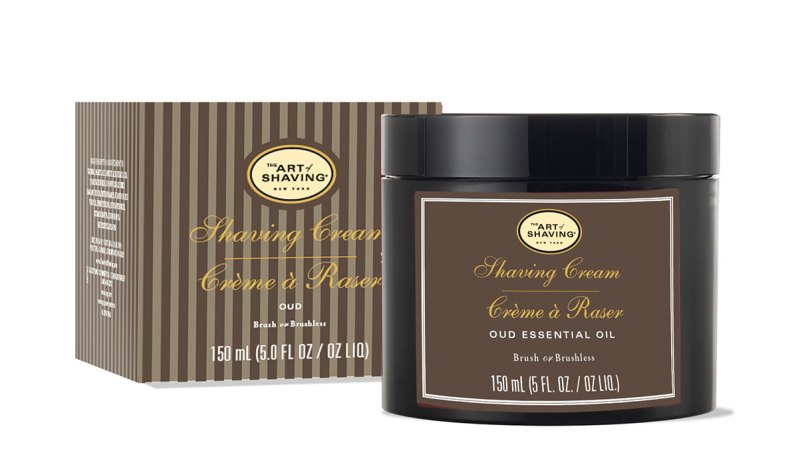 Follow that with the hydrating Shaving Cream ($30) that's packed with more essential oils and a crap-load of Glycerin to provide a smooth a path for the razor. If you want to feel fancy while ensuring an even closer shave, use the shaving brush to lift hairs and work the cream up into an extra foamy lather. Then, comes the actual shave.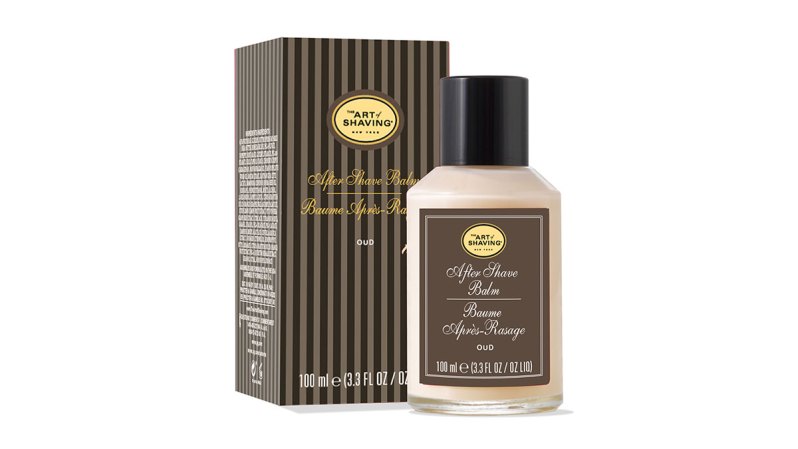 Finish up with the nourishing After Shave Balm ($50), which is devoid of stinging, drying alcohol and instead packed with conditioning Shea Butter, Glycerin and even more essential oils (you can't have too many of those) to ensure your newly-shaven face looks and feels like a baby's butt. Sort of.
Complete your exotic and enticingly-scented regimen with a few spritzes of the Oud Suede Cologne and off you go as an international man of mystery.
Editors' Recommendations