Italian export and favorite grooming purveyor of refined, well-dressed men who choose to stock their medicine cabinets with only the finest of accoutrements, Acqua di Parma has finally graced the U.S. with its first stand-alone boutique. And it happens to be located in Miami.
What was once a cultural vacuum has, in recent years, become a city recognized as a kind of mecca for artists, designers, collectors and various other art lovers and hangers-on thanks to Art Basel and Design Miami. And so now the international crowd that flocks there a few times a year as well as cool locals will finally have a place to get properly groomed.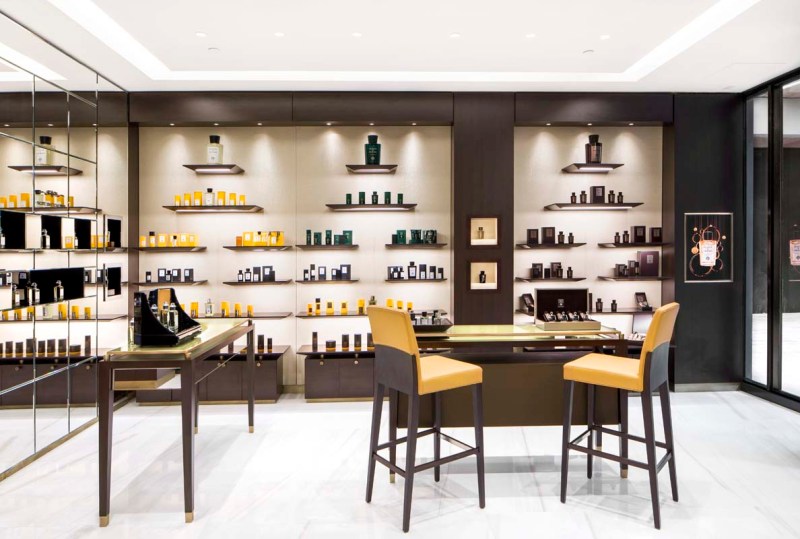 Compared with the hyper modern design of its home, the Brickell City Center, the 1,000 square foot boutique is a throwback to a more elegant time, all dark wood and marble fixtures. Lining walls painted in Acqua di Parma's signature yellow are its bestselling fragrances, skincare and shaving offerings. And at the center of it all is a shrine to the brand's bestselling Colonia fragrance (popular with celebs since 1916!), bottles of the fresh woodsy scent adorning an enormous leather-wrapped pyramid because why not.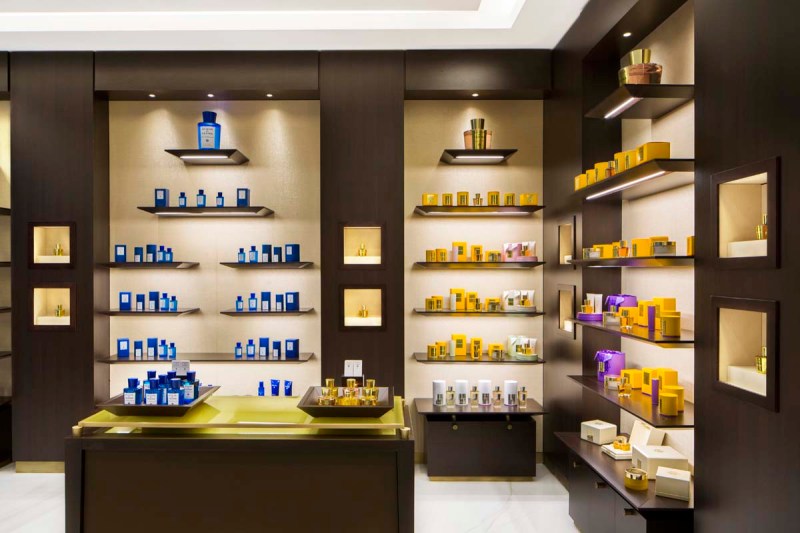 Did you know that Acqua di Parma makes pretty incredible soft-like-butter leather bags and travel accessories? Well, they do. So you can pick up a few of those while at the boutique. They also offer a Home Collection encompassing towels and robes that would look at home in an extravagant Mediterranean villa (Clooney's Lake Como manse, perhaps?), plus room sprays and candles in the company's bestselling scents in case you want your space to smell of pure Italian refinement.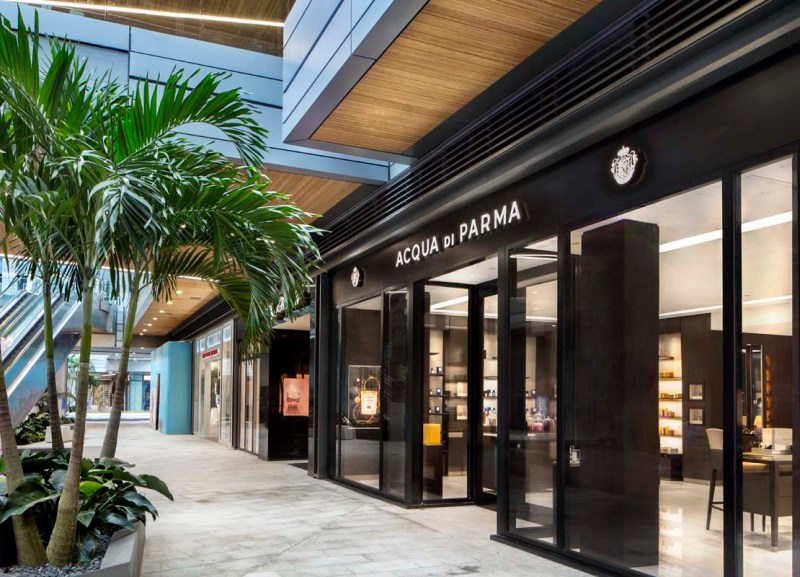 But by far the most exciting news is the inclusion of an in-store barbershop. Sitting in a ye olde barber's chair, you can avail yourself of a super fancy shave as master barbers adhere to authentic Italian grooming rituals and slather you in money, i.e. Acqua di Parma's Collezione Barbiere.
Editors' Recommendations