If you've been to a Trader Joe's lately (or an Aldi, Lidl, or any other discount grocery store), you've probably come upon the beer and wine selections and noticed how the booze is all so damn cheap. Sure, you expect to be able to get 11 limes for a dollar or 50 packets of ramen for the same, but alcohol? There has to be something up with it, right? It can't be good. It just can't. Well, we decided to prepare our palates and do some experimentation so that, hopefully, we can save you a couple of bucks the next time you're in charge of bringing the beer to a cookout.
Trader Joe's boasts multiple lines of beer, but we are focusing on the canned beers "brands" available in six-pack containers: Boatswain and Simpler Times. The Boatswain line is brewed and canned by Rhinelander Brewing Company of Monroe, Wisconsin, while the Simpler Times line is brewed by Simpler Times Brewing Company, also of Monroe. If that sounds like a coincidence, it's not. Both "breweries" are actually part of Minhas Craft Brewery, a company that produces, in total, over 200 different beers, wines, and spirits for companies around the world. While the brewery is currently run by Ravinder and Manjit Minhas, it first opened way back in 1845 as the Monroe Brewing Company. It is the oldest brewery in the Midwest and the second oldest in the United States behind Yuengling, which opened in 1829.
Related Reading:
Before we get to the tasting portion of the evening, it's important to take a moment and consider the prices of these beers. While they may vary slightly from state to state (though only by a dollar or two max, according to Trader Joe's website), we will go with where this oh-so-scientific experiment took place (South Carolina). Six-packs of the Boatswain beers were $4.99; the same amount of Simpler Times went for $3.49.
In total, we spent around 30 bucks for six six-packs. Not too shabby, if you ask us. Now, onto the beers. Are they worth it?
Simpler Times Pilsner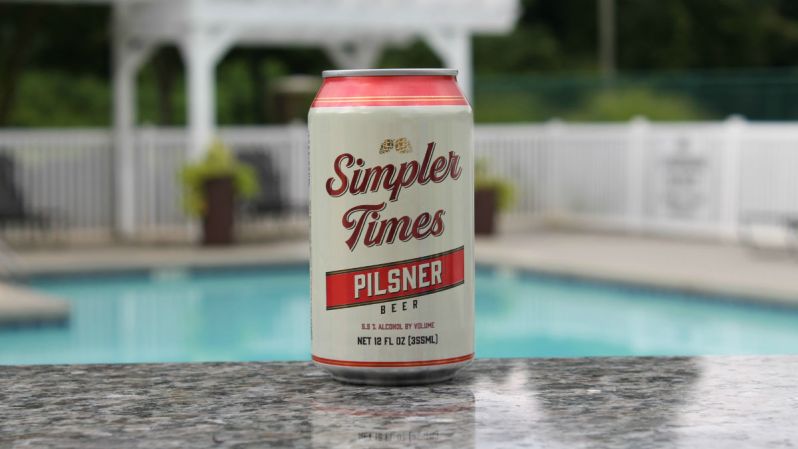 5.5 percent ABV
This is the weakest beer in the lineup in terms of overall quality, though it is the second-lowest ABV beer we sampled. While it sort of tastes like a pilsner, it doesn't necessarily go down easy. There's an astringency to it that is a little hard to get around. Sure, you could play it off as "hop characteristics," but even when ice-cold, it's just not a pleasant taste. Simpler Times Pilsner one tastes every penny of the $3.49.
Simpler Times Lager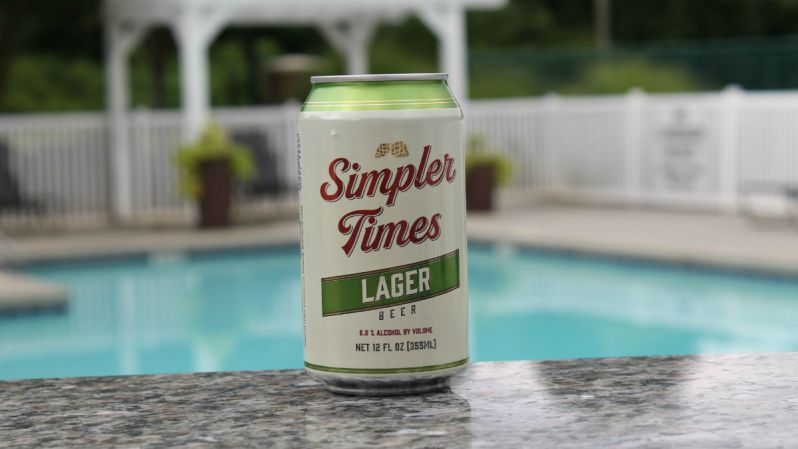 6.2 percent ABV
Perhaps the most surprising thing about this beer is the ABV. At 6.2 percent, this is not your daddy's lager. Yet at the same time, it tastes just like any other craft lager might. It's got some crispness, some malt characters, but nothing that is overwhelming on any plane. It goes down easy, and when you consider how damn cheap it is, that could easily turn into a problem (the best kind of problem — passing out at the apartment complex pool for an hour or so — but still).
Boatswain Chocolate Stout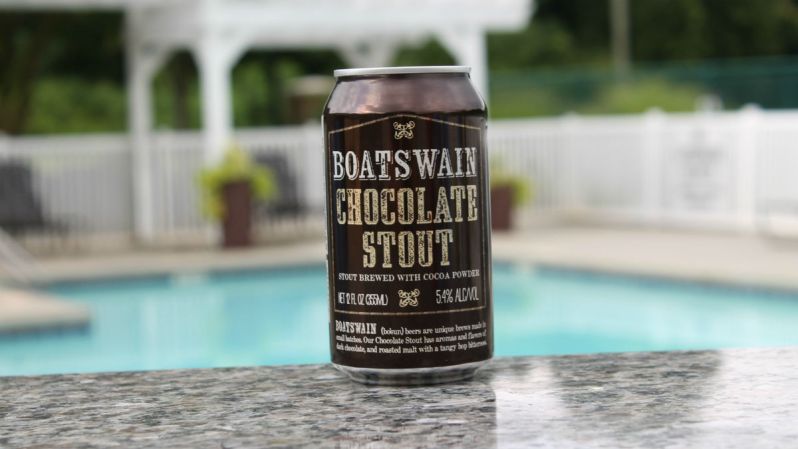 5.4 percent ABV
Fairly smooth and brewed with cocoa powder, this beer tastes like an Irish stout. If you know it was made with cocoa powder (as in, you read the can), that dry, almost powdery flavor really begins to present itself. There is a hoppy bitterness on the back end that lingers in a not unpleasant way. Boatswain Chocolate Stout would work best when acting as a transport vessel for a shot of whiskey.
Boatswain American I.P.A.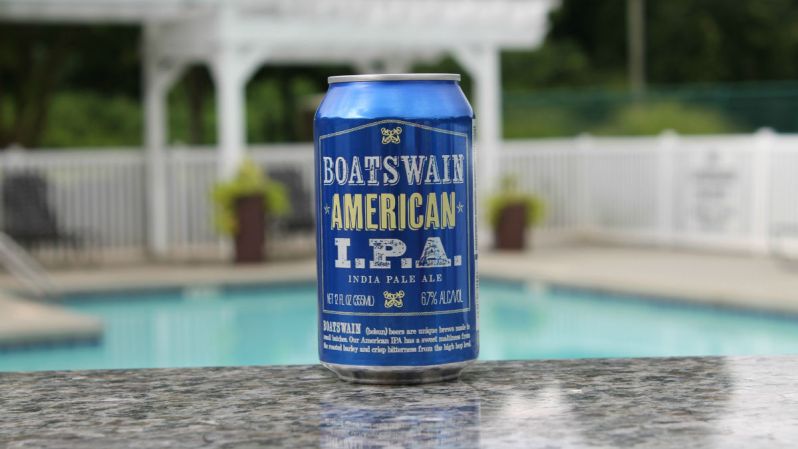 6.7 percent ABV
This India Pale Ale contains more malty sweetness than hop character. When compared to the H.L.V. below, the Boatswain American I.P.A. tastes more like a session IPA or even just a somewhat hopped amber ale. There's a distinct malty sweetness that makes for a pleasant sip, though it may leave die-hard hop fans disappointed.
Boatswain H.L.V. Ale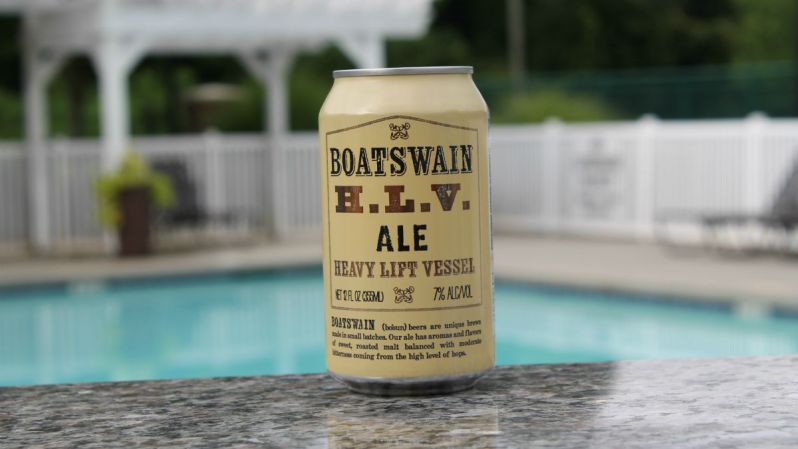 7 percent ABV
H.L.V. — short for Heavy Lift Vessel — is the hoppiest of the beers we've tried. With an IBU of 80 (the American I.P.A. is 79 and the Double I.P.A. is 75), the resinous, pine-y notes are there from beginning to end. The malt sweetness is also there but is quickly done away with by the hop characteristics. While there is only a 1 IBU difference between this and the I.P.A., the Boatswain H.L.V. Aleby tastes and smells much hoppier by far.
Boatswain Double I.P.A. Twin Screw Steamer
8.4 percent ABV
We had to do a double take on this one. Five bucks for a six-pack of 8.4-percent beer? Yes, yes indeed. All in all, this is a highly-drinkable DIPA. The sweetness from the higher ABV is tamped down by the hops. The finish is soft and the alcohol is well-hidden in this one. If you're looking at price when thinking about ABV, this is by far the best deal.
Are Trader Joe's Beers Worth It?
The short answer is yes. With a few exceptions, the quality of the beer far surpasses what you're paying for it. Sure, the flavors might not be on point all the time — these are not 100-point beers, certainly — but we've all paid far more for worse-tasting beers. If you're on a budget (or just want to stock up in advance of a party, hurricane, or the impending zombie apocalypse), you really can't go wrong with Trader Joe's beers. We went in skeptical but were, on the whole, pleasantly surprised by what we tasted.
Photos by Sam Slaughter/The Manual.
Editors' Recommendations