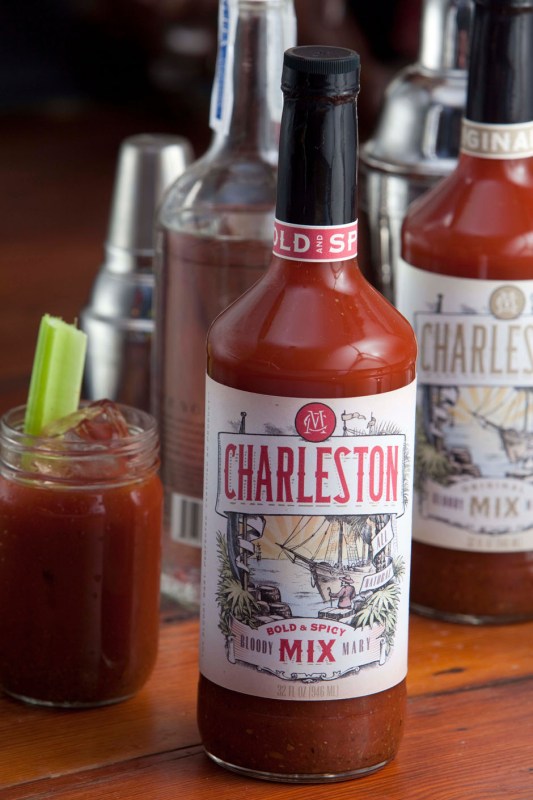 The birth of the Bloody Mary is long contested. Some believe that French bartender Fernand Petiot invented the cocktail in 1920 at Harry's Bar in Paris and called it the Red Snapper. Then in 1933, while working at the St. Regis Hotel in New York, he transformed it into the Bloody Mary with a special touch: Tabasco sauce.
Naysayers think the drink's mastermind was vaudeville actor George Jessel. Petiot protested that claim in a 1964 New Yorker article: "I initiated the Bloody Mary of today. Jessel said he created it, but it was really nothing but vodka and tomato juice when I took it over."
He then disclosed the recipe for the Bloody Mary he served to guests at St. Regis's King Cole Bar: "I cover the bottom of the shaker with four large dashes of salt, two dashes of black pepper, two dashes of cayenne pepper, and a layer of Worcestershire sauce; I then add a dash of lemon juice and some cracked ice, put in two ounces of vodka and two ounces of thick tomato juice, shake, strain, and pour."
We may never know the story behind the Bloody Mary. But one thing's certain: it's a surefire hangover cure. But why exert energy making one from scratch? South Carolina's Charleston Beverage Company helps you recover easy with its Bold & Spicy Bloody Mary Mix, spiked with habanero pepper to kick up the heat. First concocted by founder Ryan Eleuteri in 2009, the mix is available online starting at $9.95 for a 32oz bottle. All you need is a tall glass. Just add a healthy dose of vodka, top with a garnish, and drink to your liver's content.
Editors' Recommendations