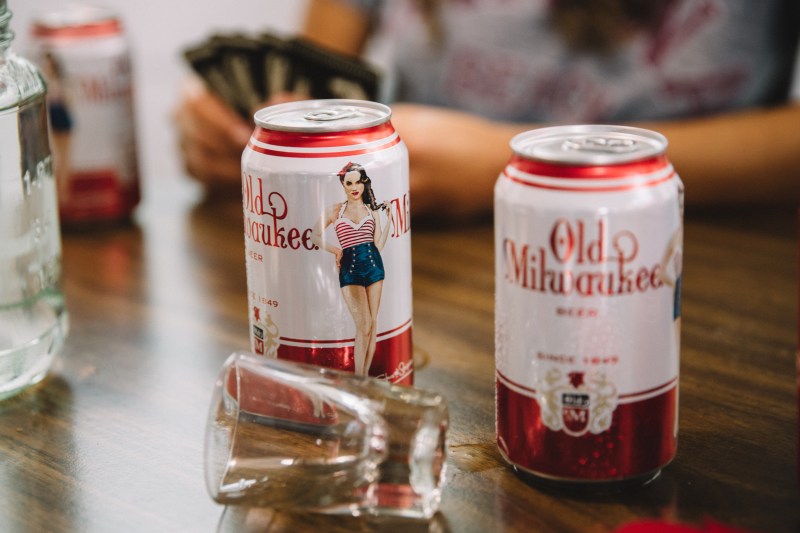 No matter how tried and true a product may be, every once in a while it's going to need a little bit of freshening up—a facelift, if you will. In the case of Old Milwaukee, which has been brewed since 1849, decided to go for a visual renewal by simply putting on a beautiful face. Starting this month, the iconic brand is rolling out their Pin-Up label series, featuring beautiful women and never has a can of beer looked so beautiful.
The first in the series, "Stars and Stripes," hearkens back to World War II-era beauties and has the power to make even the most battle-weary soldiers raise a salute. The next pin-up in the series—which will be unveiled in September—will give a nod to the the outdoors, and more specifically, hunting.
The Pin-Up Series will run on all Old Milwaukee Lager, Old Milwaukee Light, and Old Milwaukee N.A. packaging and will be available at retailers, bars, and restaurants nationwide. New designs will be released on larger format packages of Old Milwaukee and Old Milwaukee Lite every four months, while "Stars and Stripes" will be a permanent addition on smaller packages and single-serve cans.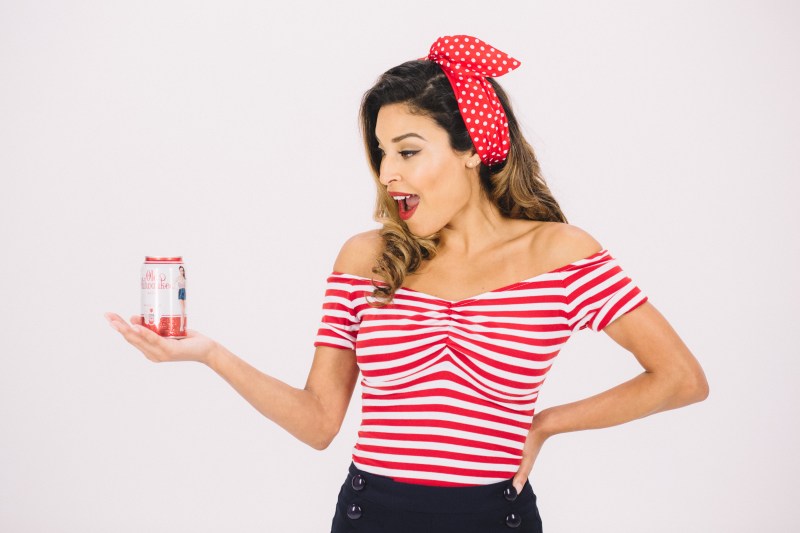 According to Brand Manager Heather Rodman, the series honors female doers and disruptors who have left a legacy that continues to inspire today. "The new look embraces the heritage of the brand while paying respect to the strong women that made pin-up culture in America something to be proud of," she said in a statement.