Planning a trip to the Jack Daniel's Distillery (or to Tennessee in general) any time soon? Hoping to get a bottle of something exclusive that your friends will be über-jealous of? Now is the time, as Jack Daniel's has just released its new Tennessee Tasters' Selection whiskeys, a line of experimental, limited-release whiskeys that were chosen by Jack Daniel's master tasters to provide consumers with unique looks at what all goes into making Jack Daniel's the internationally-recognized brand that it is.
"This collection exemplifies our whiskey-making in a new way in that each whiskey will undergo its own process for unique flavors chosen by our esteemed Master Tasters," Jack Daniel's master distiller Jeff Arnett says in a statement. "We plan on releasing several of these new products each year as we continue to tap the expertise of the master tasters who make our Tennessee whiskey every day."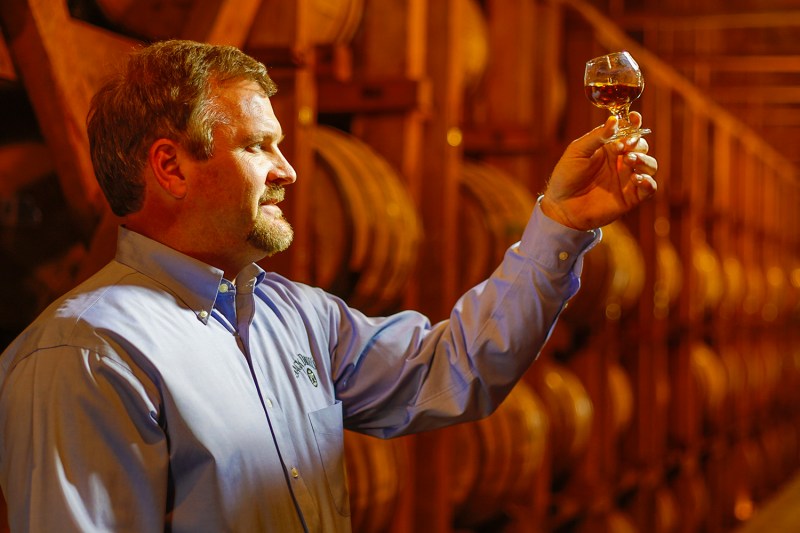 You won't be able to get the new line just anywhere, though. Limited to around 24,000 bottles for each release, the Tennessee Tasters' Selection will be sold at the Jack Daniel's Distillery in Lynchburg, Tennessee, as well as select stores throughout the state.
Seems like a good time to head to the Volunteer State, if you ask us, especially if you're going to continue on the Tennessee Whiskey Trail after visiting Jack Daniel's.
The reasoning behind tapping the tasting panel comes out of the original Jack Daniel's motto: "Every day we make it, we'll make it the best we can." Because of that, Arnett says, "We're taking the 'we' in that statement to the next level. Jack Daniel's Master Tasters are an integral part of the quality whiskey we produce every day, and now we're enabling them to share their expertise with the world by sharing some of their personal favorite, previously unreleased expressions."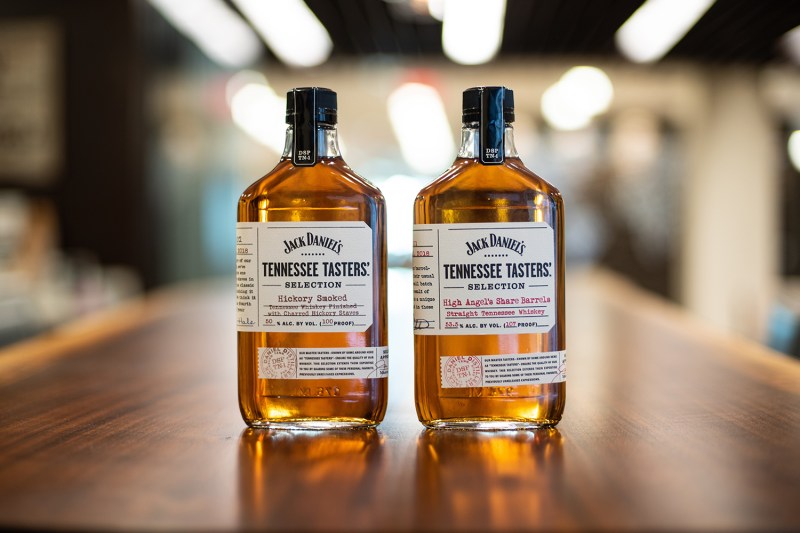 The line will be sold exclusively at the Jack Daniel's Distillery and select stores throughout Tennessee. Each release is expected to be approximately 24,000 bottles followed with another limited release every few months. The bottles are reflective of the sample bottles used by Arnett and his team and will include a customized label, distillery name embossment on the front, and "Taster Sampler Bottle" mark on the back of the glass structure.
To start on the right foot, Jack Daniel's released three expressions. They are:
High Angel's Share Barrels: A 107-proof whiskey barreled in January 2013, which was an unusually low yield. It was selected by assistant master distiller and master taster Chris Fletcher and will be available in early October.
Smoked Hickory Finish: A 100-proof, fully-matured whiskey finished with charred hickory staves. Selected by master taster Marsha Hale, it will be available in late October.
Reunion Barrel: A 90-proof whiskey finished in wine barrels. These barrels were first used to age Jack Daniel's, then used for a Tennessee-produced wine, and returned to the Jack Daniel Distillery for finishing. Selected by master distiller and master taster Jeff Arnett, it will be available in early 2019.
All three whiskeys (as well as subsequent releases, for now) will be released in 375 ml bottles and will retail for $40.
Editors' Recommendations