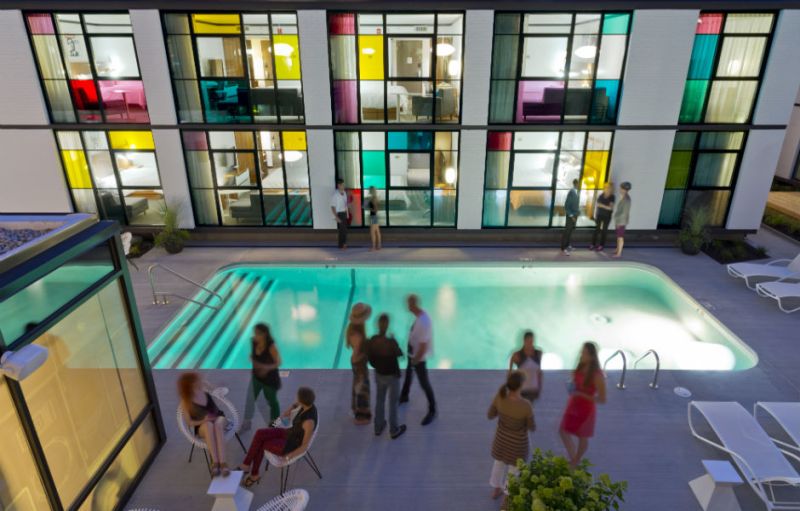 Izakayas — a Japanese version of a pub — are all the rage in the culinary scene. That's why the Boston-based Verb Hotel partnered up with the James Beard Award-winning chef Tim Cushman to create a new izakaya on its property called Hojoko. The Manual recently caught up with Cushman to ask him about his plans for Hojoko, what makes izakayas so enjoyable, and his own experience in them.
When does the restaurant officially open?
We are hoping to open Hojoko by the end of the year. Right now, we are working on menu development and designing the right environment.
Hojoko is based on Japanese Izakayas. Have you experienced the Izakaya culture in Japan?
Yes. In 1983, I worked for a few years with Japanese Chef Roy Yamaguchi in Los Angeles and then my first trip to Japan was in 1988 when I was working for Lettuce Entertain You in Chicago. I opened a concept in Osaka. I staged at several Japanese restaurants and izakayas. This is where my education and appreciation for Japan's food culture began. I have travelled back to Japan many times since.
What should those who aren't familiar with Izakayas know about them?
Izakaya essentially means "to sit & drink." The food is meant to accompany the sake, beer or whisky. An Izakayas is a tavern or pub meant to be fun.
What's going to be on the menu at Hojoko?
At this point we are in the middle of menu development. We are experimenting with grilled and tempura dishes as well as creative maki rolls.
Will you change it seasonally?
There will be some seasonality to the menu.
Where will you source your ingredients?
We will use most of the vendors we use at o ya, who provide us with ingredients from Japan and locally sourced items.
What's the best occasion to go to Hojoko?
Hojoko is meant to be a true izakaya. A fun, high energy, funky place to eat, drink and listen to great music.
To you, what is the best thing about an Izakaya?
It's a fun, everyday bar with great food and drinks.
 For more information, visit theverbhotel.com.
Editors' Recommendations