After raw (with a cold beverage), one of the best ways to serve oysters is grilled. The fresh, smoky flavors, plus the pure manliness that is grilling anything, make them a pretty perfect meal (and they make the perfect excuse to stand outside over an open flame with a brew-ski for a little while.)
Equal to how great grilled oysters taste is how easy it is to grill them. Once you've decided on what you want to put on top, all you really have to do is set them on the grill for a little bit.
Don't know what to put on your oysters, you say? Well, you're in the right place. We teamed up with The Macintosh restaurant in Charleston and Toadfish Outfitters, step-by-step video on how to grill oysters above. We're also sharing two (yes, two) delicious compound butter recipes that were created by chef Jeremiah Bacon (and displayed by chef Jacob Huder in the video).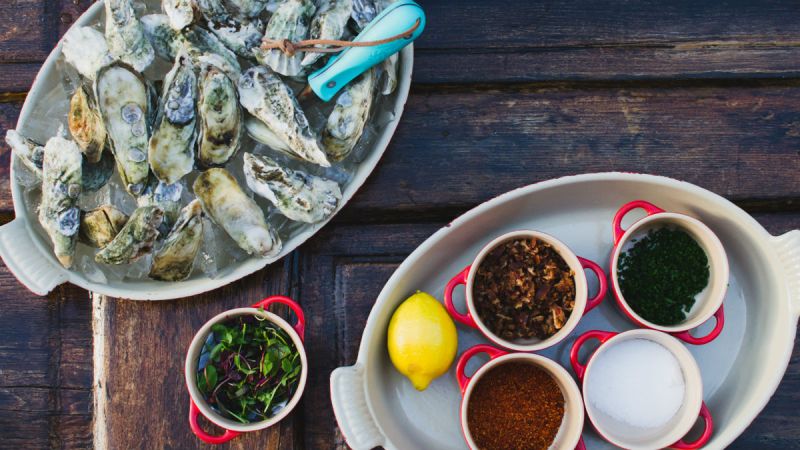 Cajun Compound Butter
Ingredients:
1 lb unsalted butter soft
3 cloves garlic
2 lemons zest and juice
2 tbsp

espelette

A pinch salt and pepper
A pinch of cayenne
Method:
Place the soft butter into a bowl.
Grate the 3 cloves of garlic into the butter.
Zest the lemon into the butter then add the juice.
Mix the rest of ingredients into the butter mixture. You can add more espelette or cayenne to make it spicier, if you like.
Roll up butter mixture in plastic wrap and cool down (see method in the video above).
Pull as needed.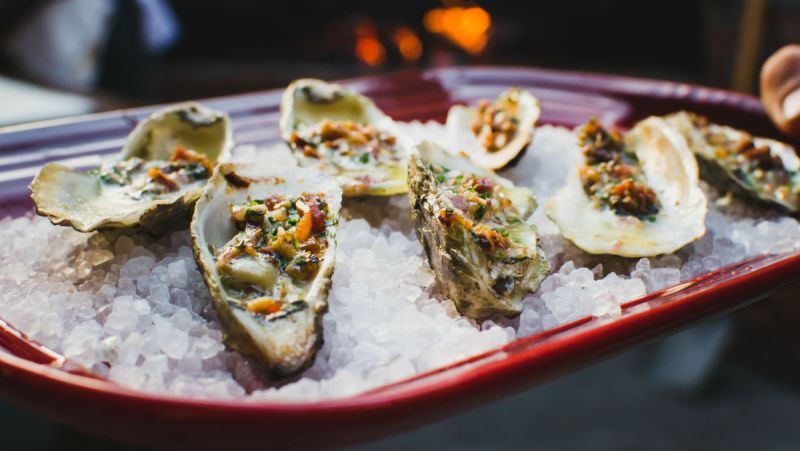 Bacon Compound Butter
Ingredients:
1 lb unsalted butter soft
1 cup rendered bacon, diced
1 cup bread crumbs
2 tbsp chives
A pinch of salt and pepper
Method:
Mix all ingredients together.
Roll up butter mixture in plastic wrap and cool down
Pull as needed.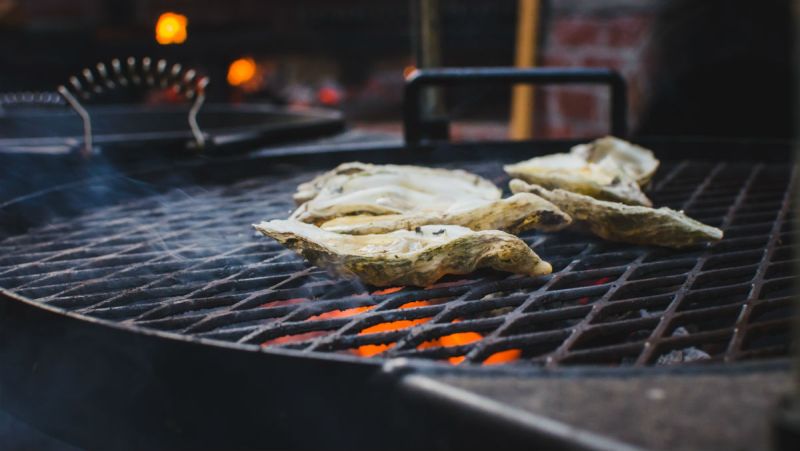 Grilled Oysters
Method:
Shuck oyster. (Need to know how? Watch this video.)
Top oyster with a slice of cooled compound butter and place on grill.
Grill until butter melts.
Enjoy!
Before you heat up the grill, don't forget to pick up a Toadfish oyster knife, which will make step No. 4 so much easier. Toadfish Outfitters is a Charleston-based company that is dedicated to not only creating high-quality products made from recycled materials, but also to making sure that we aren't the only ones who will be able to enjoy delicious treats such as oysters. Each purchase from Toadfish contributes to environmental causes that help preserve the coastal lands, ensuring that the next generation will also get to reap the beauty and benefits of the area.
Editors' Recommendations